Product Spec
SCALE

1/32 Scale

MODEL

Plastic Model Kit
(including 2-color molded parts, clear and grey)

PARTS

Total Parts: 381

Release

November 18, 2017

Price

19580 JPY (tax included)

Base price (before tax/fees): 17800 JPY
Order via Japan
(in Japanese Yen)

Order via Japan is sold out.
Order via Volks USA
(in US Dollars)

Order via Volks USA is sold out.
---
Download the manual
Do 335 A-12 Pfeil
Instruction Manual and Extra Parts
---
DOUBLE SEAT TRAINER PLANE WITH ITS UNIQUE SHAPE,
Do 335 A-12COMING AT YOU!
6 MAIN DIFFERENCES
BETWEEN A-0 (SINGLE SEAT) & A-12 (DOUBLE SEAT)!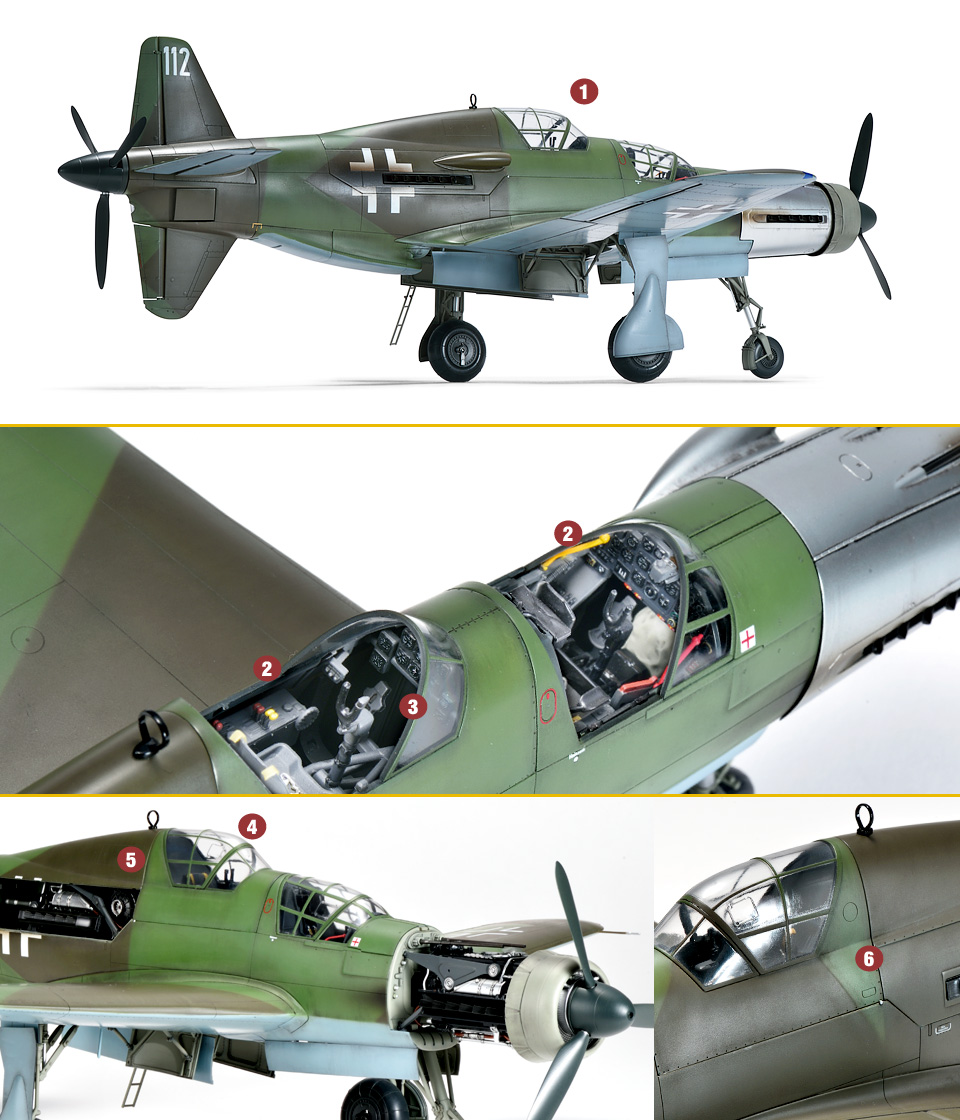 ●FUNCTION

1.From "single seat - bomber fighter" (A-0) to "double seat - trainer plane" (A-12).

●COCKPIT

2.Front seat (with ejection seat) almost unchanged, back seat (no ejection seat) replacing the fuselage fuel tank installed behind the front seat.
3.Rear instrument panel simplified, with only minimal instrumentation.

●CANOPY & SURROUNDING DETAILS

4.Shape of the upper fuselage very different due to the lump-like canopy of the backseat and its fairing
5.Square panel for rear engine inspection on the back of the backseat canopy on the right side of the fuselage
6.Foothold to get in/off, added on the underside of the backseat canopy on the left side of the fuselage.