Update: November 26th, 2018
Hello to all of my SWS brothers!!

Thank you very much to everyone who visited the Zoukei-Mura booth at the IPMS show held in Telford, U.K. on this past November 10-11!!

Due to truly unavoidable conflicting circumstances, I was unable to go and participate in person again this time. I'm really sorry!!

But the Zoukei-Mura booth was a lively as you can see in the photos. Yet again we had a great start, with a crowd of SWS kit fans surrounding the booth from first thing in the morning.
Above all else, I am truly grateful to everyone that made a beeline to our Zoukei-Mura booth first thing. From the bottom of my heart, thank you!!!

The world's first SWS 1/32 Toryu kits specially prepared for sale at the show were sold out within the first ten minutes! With the huge line of fans, the kits were gone in a flash.

Thank you so much for enveloping the booth in a huge line like a supportive hug, even though the Toryu is a Japanese airplane and a large two-engine aircraft kit!!
I believe that its contents will even exceed your high expectations as a terrific kit.

That's right. We prioritized the Toryu's release at the IPMS show in Telford above all else, so even I haven't been able to see the finished product for myself.
Those few modelers who obtained the kit at the show, you are the very first in the world to hold this kit in your hands. Congratulations!!

I have received word that I will first get my hands on it around late November into early December. I have to be patient and endure until then, so I'm so jealous of all of you who have already begun building!!


To everyone who brought their "PRO-ZETSU Series Plastic Modeling Chisel" to the IPMS show: I'm so sorry that I couldn't fulfill my promise. As soon as your chisels arrive in Japan, I will carefully sharpen them and send them back to you via airmail, so please be patient in the meantime. (Right now, they are in the shipment from Telford on its way via boat to Japan.)
---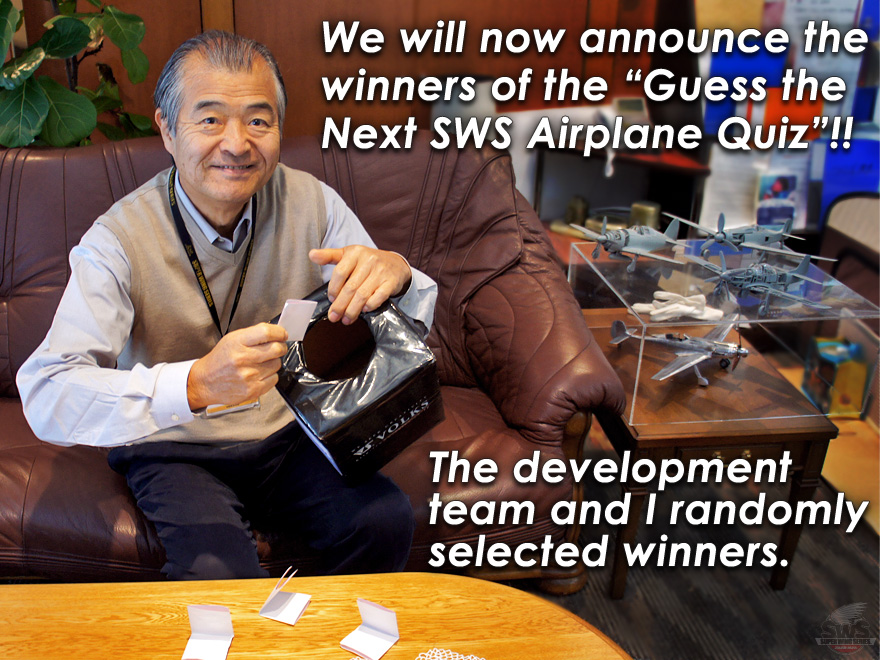 Thank you so much for all of the entries from all over the world!!!
So what are the answers to the SWS Quiz?!?
Question #1:
Luftwaffe. Liquid-cooled single-seater fighter airplane.
☆Answer: ( Bf 109 G )
Question #2:
Luftwaffe. Twin-engine airplane.
☆Answer: ( Ar 234 )
Question #3:
U.S. Air Force. Liquid-cooled single-seater fighter airplane.
☆Answer: ( P-51B/C )
These three elite airplanes are in line for development as SWS kits after the Hs 129 and Fs 190 in 1/32 scale, and 1/48 F-4E.
SWS will soon be realizing your dream!! Please wait in excitement and anticipation!
And!! There was one person who answered all three questions correctly!! A Japanese person, at that!! Amazing!!

We also received many kind comments of encouragement and praise along with the answers. It moved me to tears of happiness.
Each and every one of your words will fuel us forward to bring you even better creations. Thank you very much. (I will post comments to the blog later, so please look forward to reading them!)

For questions 1 through 3, we will send the corresponding kit to the winner chosen by raffle once it is released for sale.
It is not yet clear how many years it will take before the kits are released, but please look forward to it until then.
☆Winners of the SWS 1/32 Bf 109 G

| | |
| --- | --- |
| ■Mr. Aaron Wippold, | United States of America |
| ■Mr. 内田義弘, | Japan |
| ■Mr. Alfons Badur, | Germany |

Congratulations to the three winners!

☆Winners of the SWS 1/32 Ar 234

| | |
| --- | --- |
| ■Mr. 清水秀明, | Japan |
| ■Mr. Joe Mazzarella, | United States of America |
| ■Mr. Stefanos Nalpantides, | Greece |

Congratulations to the three winners!

☆Winners of the SWS 1/32 P-51B/C

| | |
| --- | --- |
| ■Mr. Erik Hermann, | Italy |
| ■Mr. Mike Swinburne, | United States of America |
| ■Mr. Gabriel Constantine, | United States of America |

Congratulations to the three winners!
We will also present Mr. Akihiro Nakatani with one kit of his choice out of the above three as a special award for answering all three questions correctly. We have sent an email to his email address and ask that he replies with his choice of kit.
Amazingly, the one and only person to answer all questions correctly!!
Fantastic job!! And congratulations!!
■Mr. Akihiro Nakatani, Japan
☆ Bf 109 G ☆Ar 234 ☆P-51B/C

So did you find one of your dream aircrafts among these three?
We will continue to make your dreams come true by developing SWS kit one after another. I hope that you will continue to support and hold your expectations high for SWS, revolutionizing scale model aircraft kits.
---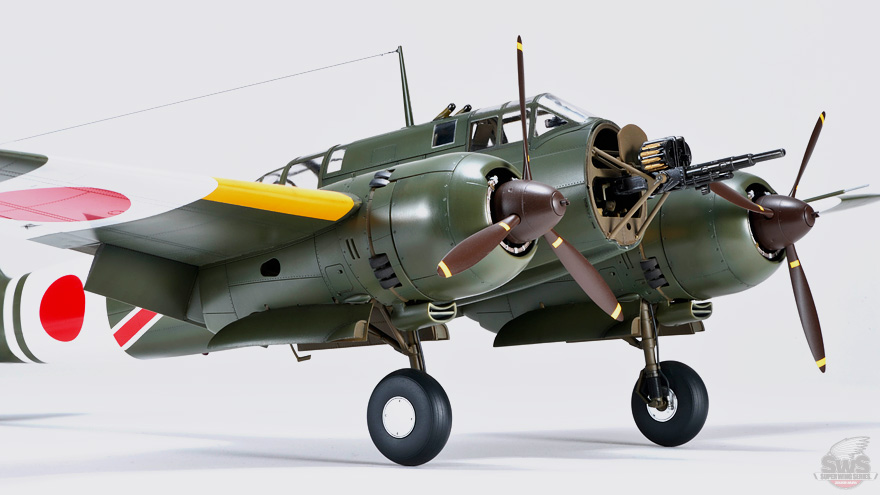 Please go ahead and pre-order this landmark kit right away!
We sincerely look forward to your orders.

The international release date is as announced by Zoukei-Mura SWS Friend Shops all around the world. Please purchase from your nearest or favorite Friend Shop.

---
The temperature is dropping with each passing day and here in Japan the first cold winter winds are signaling the changing of the seasons.
I hope for your good health. See you again next time.

Goodbye.
Hideyuki Shigeta
President, Zoukei-Mura
---