Update: Mar. 10th, 2022
Finally, the "Bf 109 G-14/U4" of 1/32 SWS are going to take off!
And it also includes the bonus Captain Hartmann resin figure!
The world is still in the COVID-19 turmoil, and the war in Ukraine has also been added in Europe. I hope all of you SWS brothers are doing well amidst this catastrophic time.
Thanks to your support, we have received many pre-orders for the Bf 109 from all over the world. Zoukei-Mura is currently working on the Hartmann resin figure production for the Bf 109 kit bonus.
The prototype is sculpted by Master Box Ltd. of Ukraine.
(Captain Hartmann figure is designed by Master Box and manufactured by Zoukei-Mura.)
According to the e-mail from Master Box that we received yesterday, they are all still safe and thinking even about new project under the current conditions.
Fate meant for us to work together, Zoukei-Mura will continue to support Master Box in the future. Keep an eye out for more collaboration like this one coming soon.
Note that the deadline for Bf 109 pre-order is coming up on March 13, 2022 (JST).
Please visit VOLKS Online Store, VOLKS stores all over Japan, and SWS Friend Shops all over the world for the pre-order. We also accept the pre-order from this web page.
"Erich Hartmann" version is only available via pre-order!!
---
Gaze on it!
SWS 1/32 Bf 109 G kit is composed of these parts!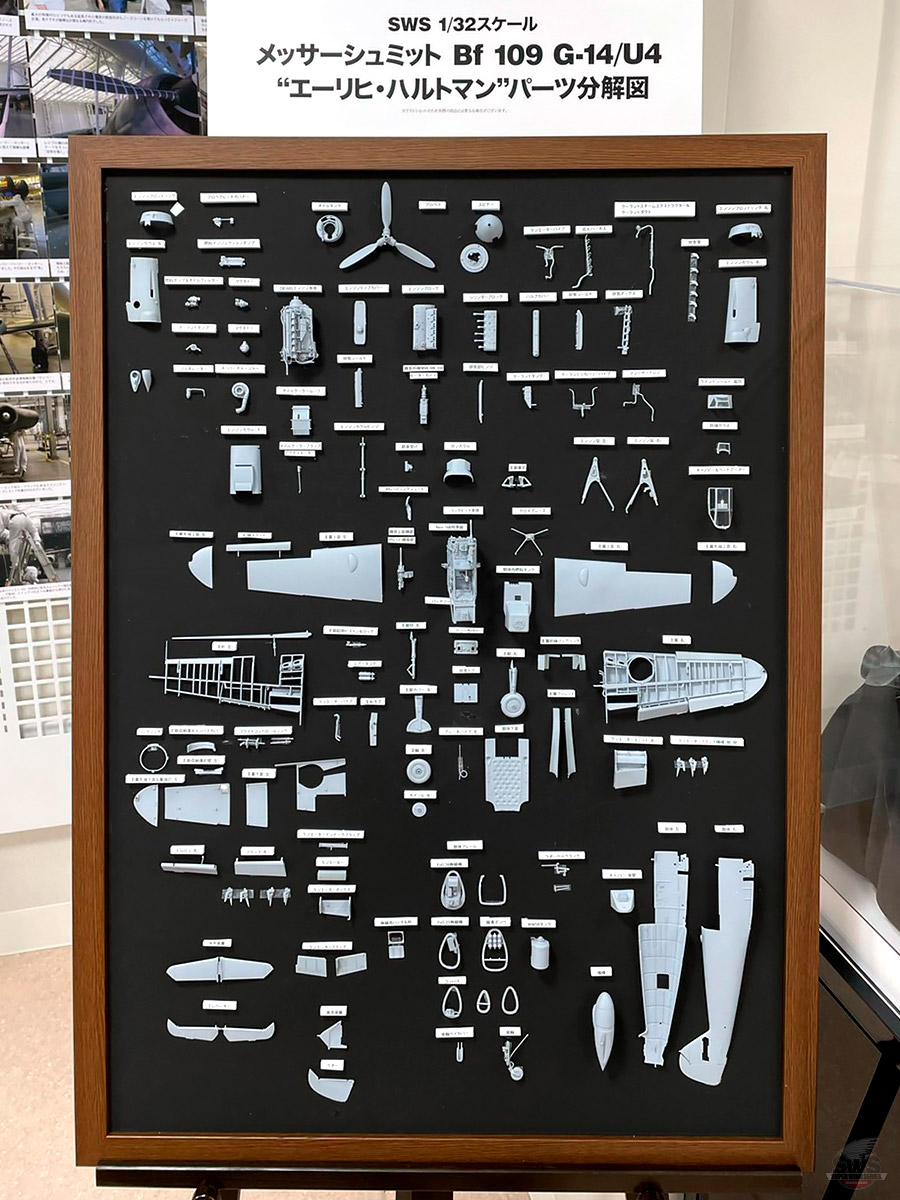 "How far will you go for scale modelling?", much praise was received.
Many scale modelers surprised at the parts of Bf 109 kit that were displayed at a special venue in "VOLKS Akihabara Hobby Paradise 2" in Akihabara, Tokyo.
"359"parts in total, the Cartograf decal and its detailed assembly instructions.
We received a lot of admiration and interest from every guest for its abundant features, the accurate replication that can only be achieved by the SWS kits.
We would appreciate your patience until its delivery.
Please look forward to the SWS 1/32 Bf 109, bringing the new frontier of the aircraft scale modeling!
---
In celebration of the SWS 10th anniversary,
We held the "SWS Fan Meeting" in the VOLKS store in Japan.
Zoukei-Mura SWS planes gathered fully at the special venue in "VOLKS Akihabara Hobby Paradise 2" in the central area of Akihabara, Tokyo.
To express our sincere gratitude for the SWS 10th anniversary to SWS fans, Zoukei-Mura held this meeting. Please take a look at the report for you.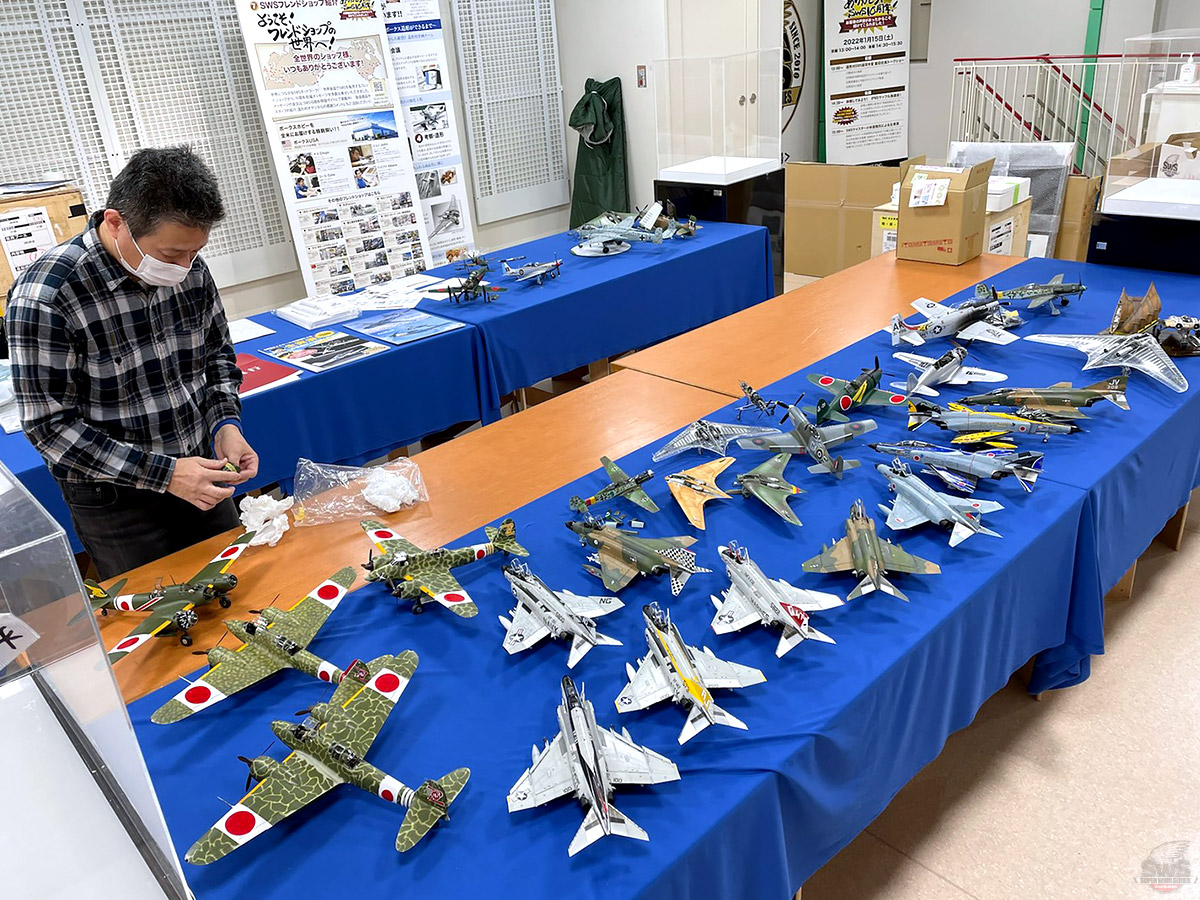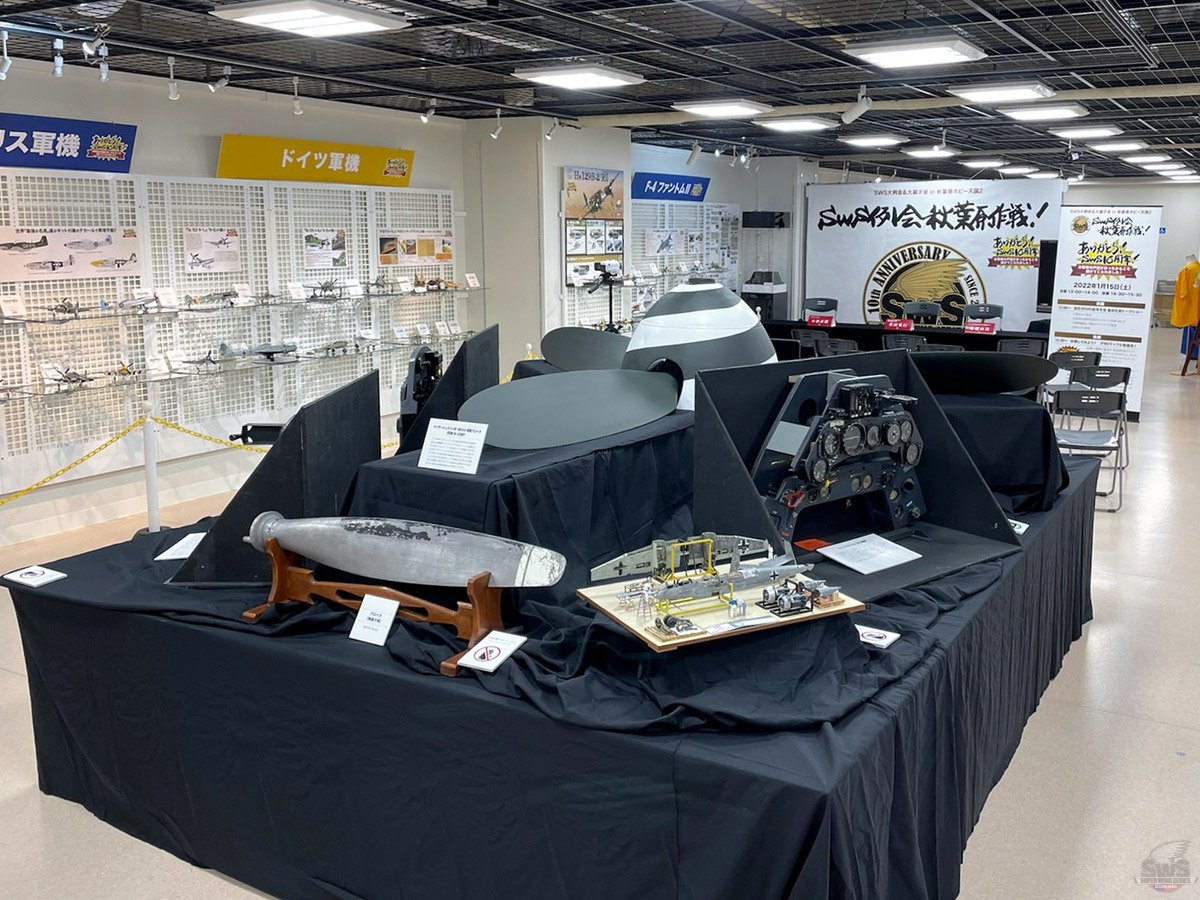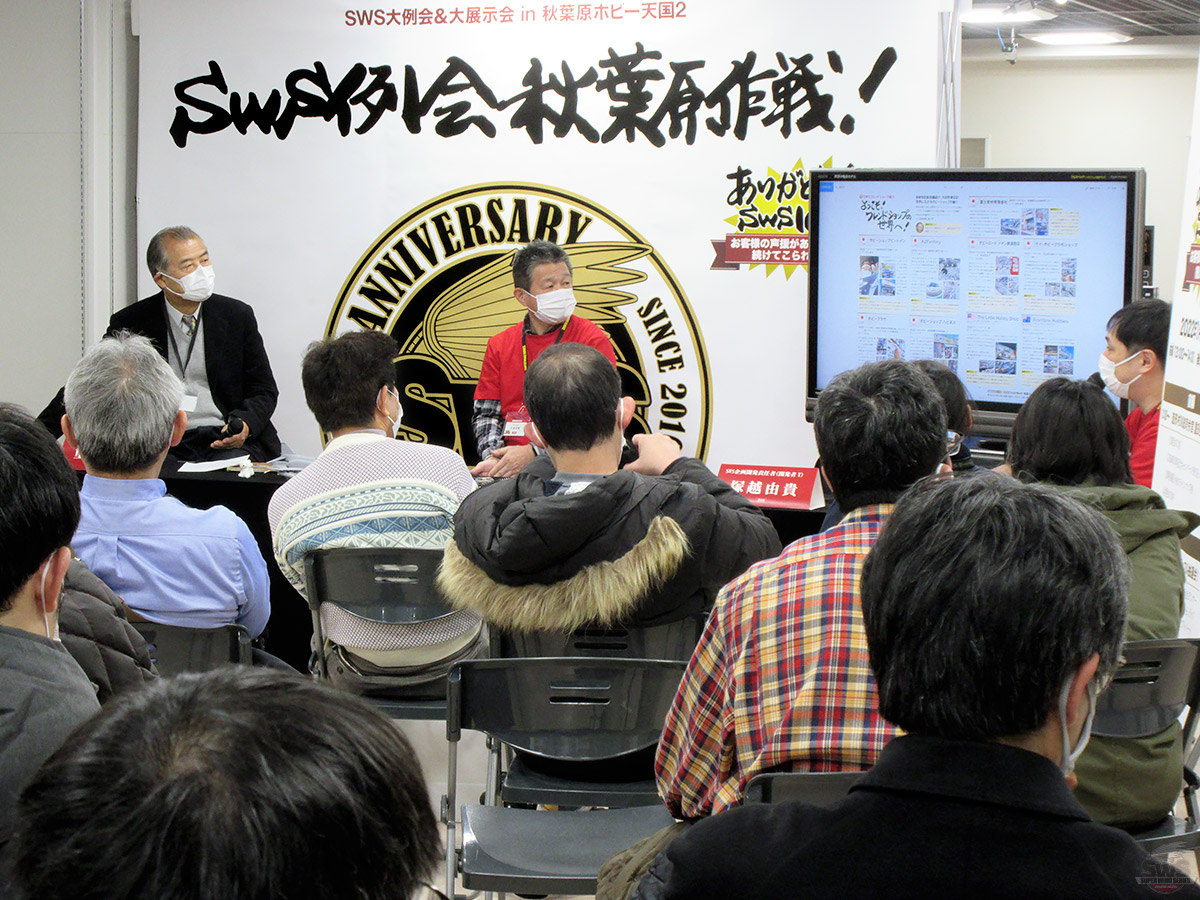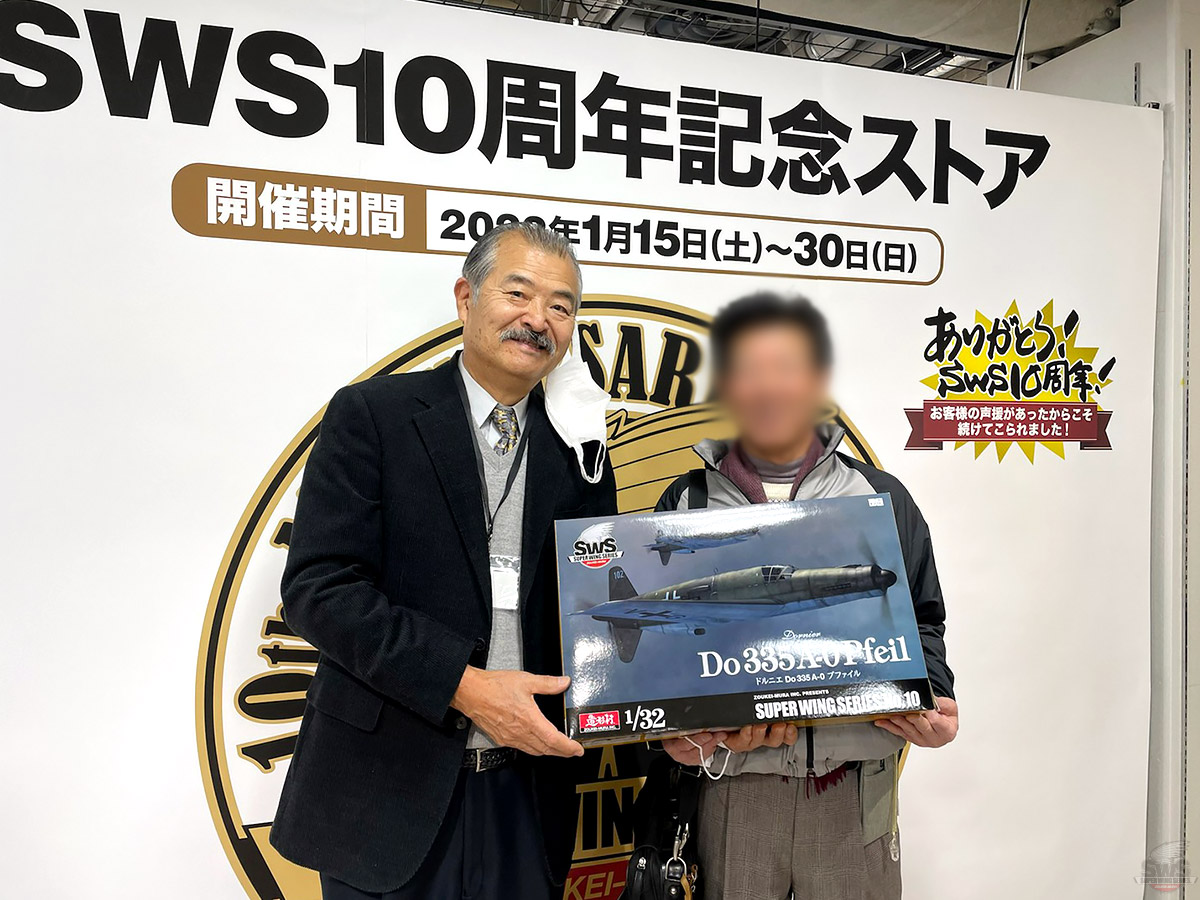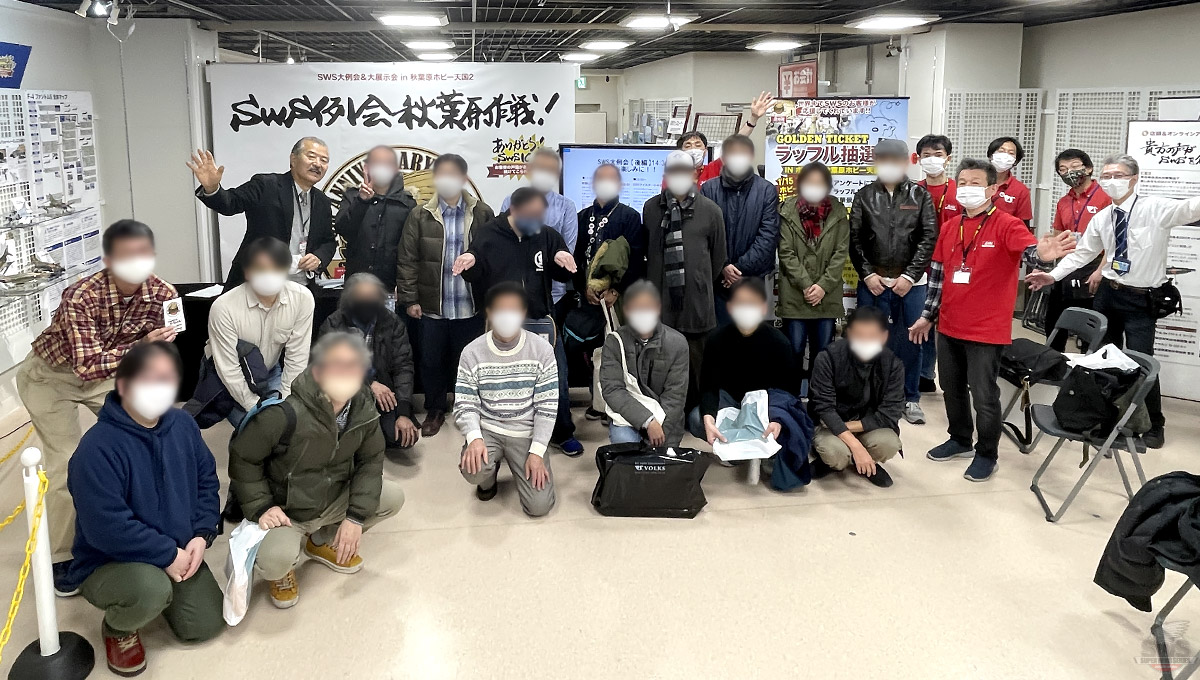 ☆For the next "SWS Fan Meeting", it will be held in the Osaka Showroom on March 26, 2022, and before that, we will be having the 10th anniversary event at the same place on March 12th first.
Don't forget to invite your friend to visit us, and we will be looking forward to meeting you there.
Information for the SWS Fan Meeting and exhibition in Osaka Showroom
(VOLKS HOBBY BLOG)
---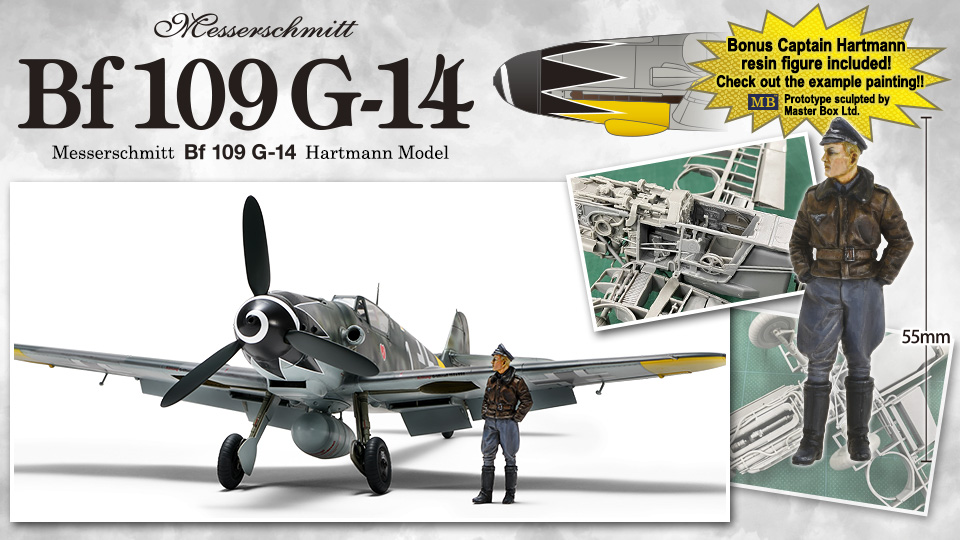 May everyone in Ukraine gets back the peaceful and tranquil days as early as possible.
Hideyuki Shigeta
President, Zoukei-Mura


---