The Giant of the Jet-fighters
F-4: the Answer from Zoukei-mura - Part 1
Hi everyone.
To all the F-4 fans around the world: good news from Japan where a lot of typhoons come one after another.
The SWS 1/48 F-4J kit pre-orders will be accepted from October 8th (Sat)!
Send your pre-orders to the following address right now!
"SWS 1/48 McDonnell Douglas F-4J Phantom Ⅱ"
"SWS 1/48 McDonnell Douglas F-4J Phantom Ⅱ"
Price: 7500 JPY
(before tax, no shipment fee included)

Release date: December 23rd, 2016
F-4, the special aircraft that left an unprecedented, enormous trace in the history of jet-fighters, is finally ready to join your collection in 1/48 scale.
Before that, I will introduce you in few episodes some contents of the SWS 1/48 No.4 "F-4J", starting from this blog entry.
But as always, this kit is still one step behind its final version since it is the latest test shot. Consequently, there are still some parts here and there to be fixed. But please be relieved, the kit that will be delivered to you in December will be a full SWS kit.
"Someday I want to have the ultimate version of the F-4 in 1/48 scale!" This dream I always had is about to come true now.
If you are reading this blog, I definitely recommend you to pre-order this kit right now. The release is scheduled for December but delivery will follow the reservation order.
* Furthermore, this F-4J will be pre-released from November 12th at the IPMS in Telford UK where it will be available for the first time in the world.
Of course, you can pre-order your kit and pick it up at the venue, so if you are going to attend the IPMS Telford please make your reservation from the link below.
(Only a few pieces will be available for this special pre-release. As soon as the available quantity will be covered by the pre-orders, we will stop accepting pre-orders, so please hurry up).
For customers who want to pick up their kit at Telford.

F-4 Pre-order for IPMS Telford 2016

Item Name
Special Price for the Show
SWS 1/48 McDonnell Douglas F-4J Phantom Ⅱ
£69

* Pre-orders accepted for the "1/48 F-4J Phantom Ⅱ" kit only.
* Pre-order limited to one kit for each customer.
---
How to pre-order the "SWS 1/48 McDonnell Douglas F-4J Phantom II"
for the IPMS Telford 2016 Show
If you want to pre-order the kit, please contact us using the email address below no later than 23:59 on October 5th 2016 (Wed).
* In order to prepare the reserved items, no pre-order will be accepted for any reason from October 6th 2016.
* Please pay for your kit at the venue (IPMS Telford 2016 Zoukei-mura booth).
* Only cash payment (in GBP) will be accepted.
* We will try to accommodate any storage request, but we ask for your understanding in case of sell-out.
* Reserved items must be picked up on November 12th (Sat) 2016 from 9:00 to 15:00, at the Zoukei-mura booth.
* In case pickup is not possible in the above mentioned time, please let us know via email when you make your pre-order, or no later than the pre-order deadline (Oct.5).
* Reservation will be cancelled if you don't pick up your item before 15:00 on November 12th (Sat) 2016.
Mail us at the following address to reserve and pick up
the F-4 at IPMS Telford 2016

Pre-order acceptance closed. Thanks everyone!
See you in Telford!。
Pre-order deadline is 23:59 on October 5th 2016 (Wed)
(Japanese Time).
---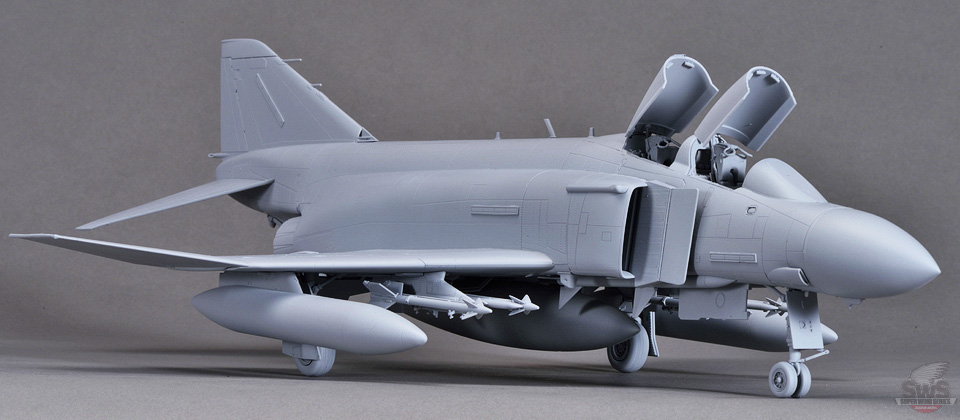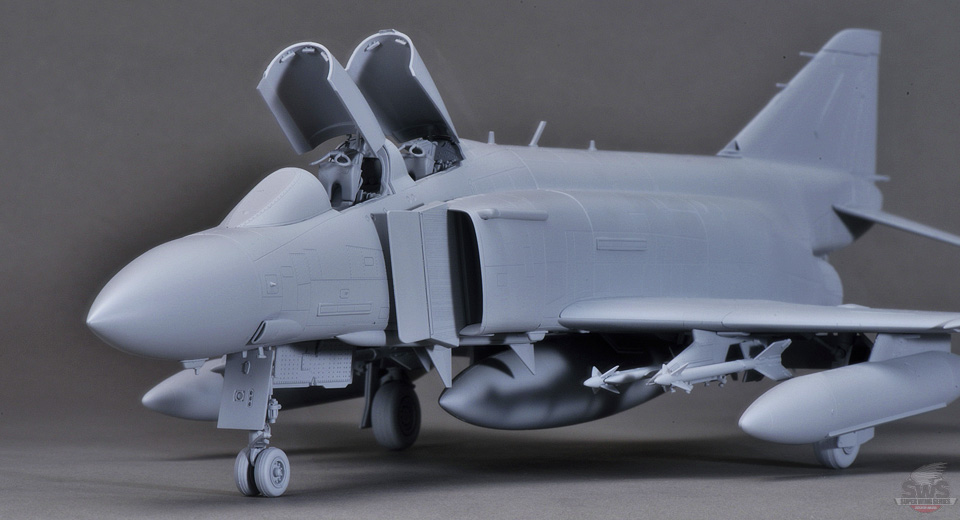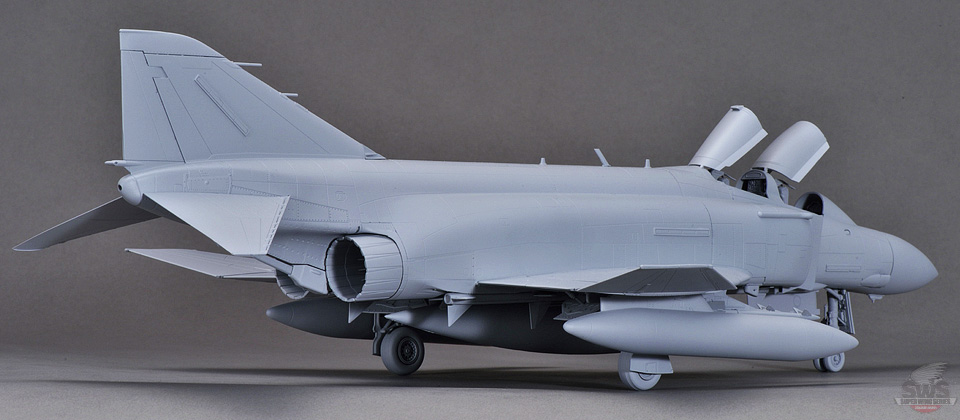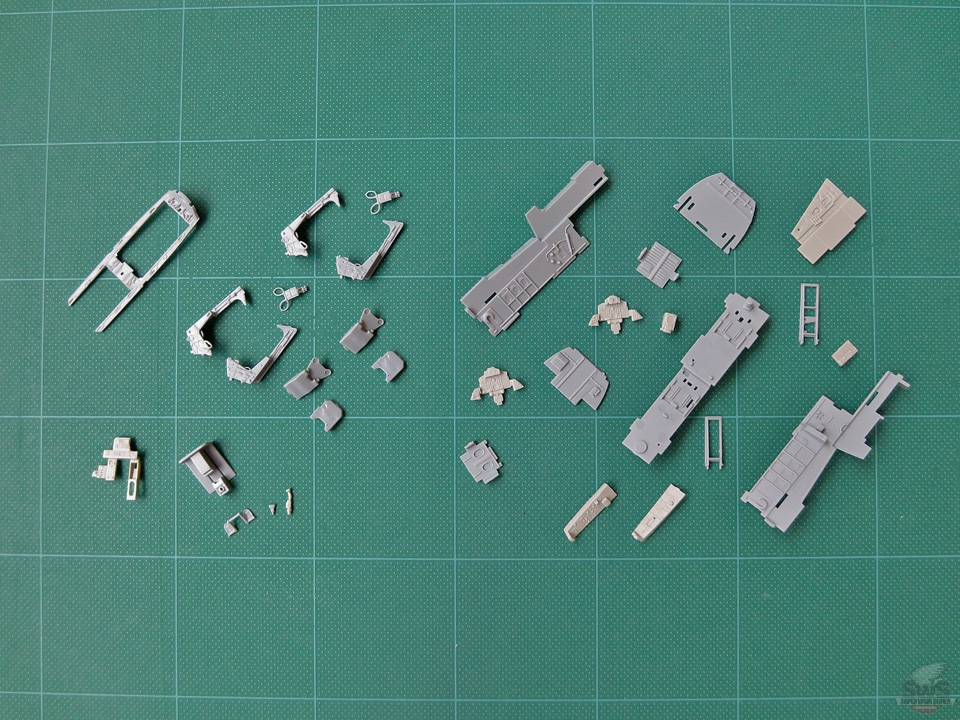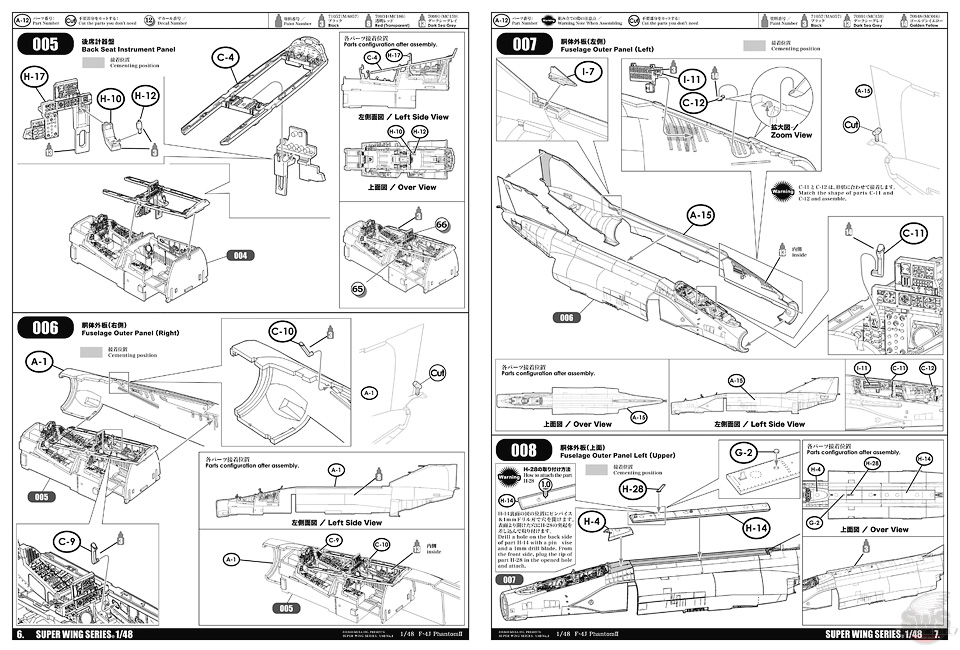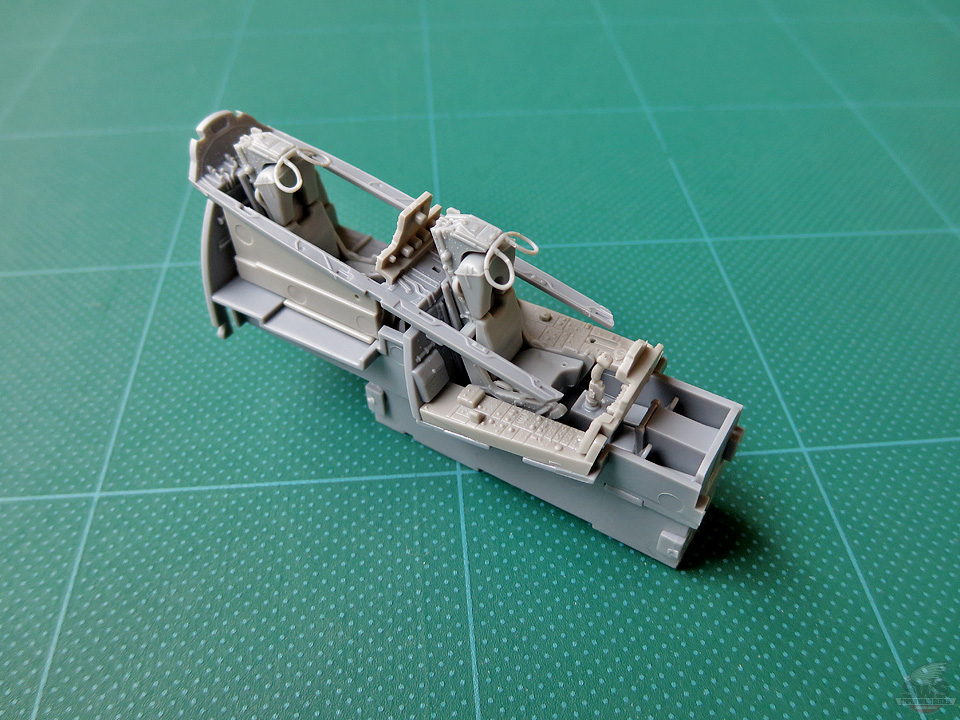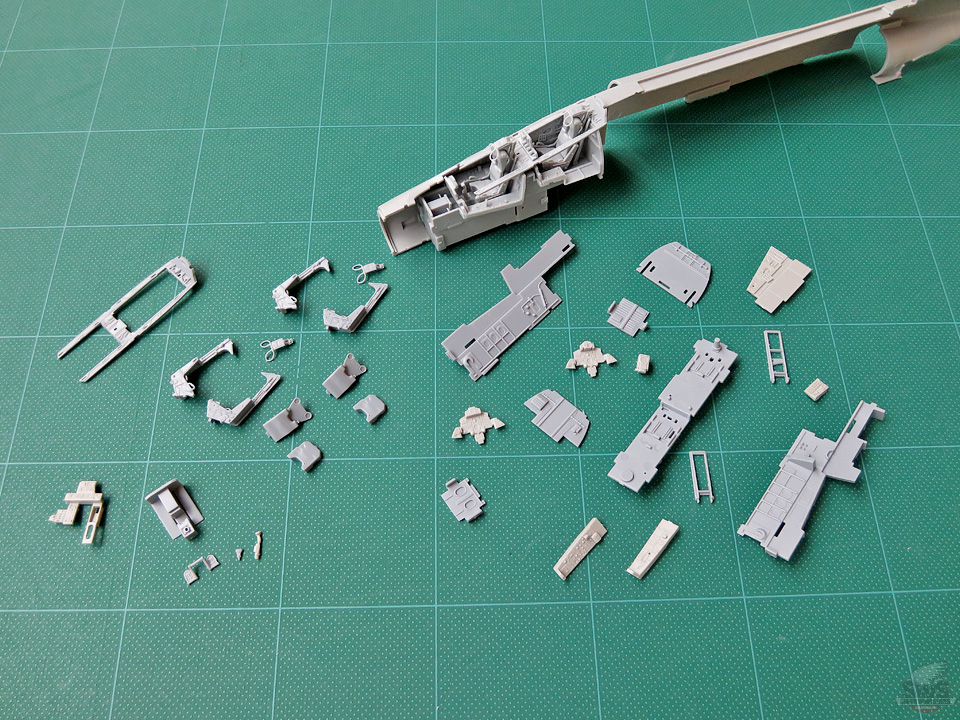 So how was this introduction to the SWS F-4J build out of the box?
So let's make a break for this time.
Next time we will move on to the assembly of the J79ー10 engine and the work around the intakes.
Also, I will show you the pictures of all the runners. Please look forward to it.
---
This is it for today.
A very hard, technical work on the tooling is actually necessary to reproduce in 1/48 scale the details of a jet-fighter's cockpit. But we tried our best to represent everything we could with this F-4 kit. Now it's up to you and your high skills to take it to an even higher level.
Please wait for "F-4: the Answer from Zoukei-mura - Part 2" entry!!
See you next week then. TV News is reporting that another typhoon is going to hit Japan.
Well, looks like heavy rain will follow.
Hideyuki Shigeta
President, Zoukei-Mura
---
▋Thank you to all the customers all around the world for your orders of the "tweezers" from the Old Man's "Seven Tools" that I have introduced you in the last entry!
This service is effective until 31st December 2016. Don't miss this chance to get such a masterpiece.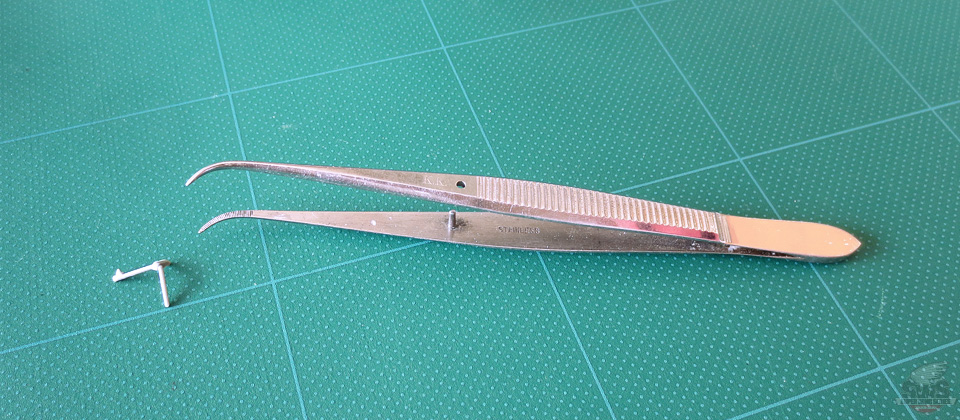 ---