Spring has finally come! Hi there, SWS brothers.
In Japan "Ume" (plum blossoms) bloom first in February, then "Momo" (peach blossoms) follow up in March and lately, by early April, "Sakura" (Cherry blossoms) bloom too. This is the core of Japanese spring, with different kind of flowers blooming all over the place.
Every year, we Japanese look forward to seeing the "Sakura front" (Line showing the cherry blossoms progression from South to North Japan).
Japanese spring goes through the long Japanese archipelago from South to North; first Okinawa, then Kyushu, Shikoku, Honshu, until Hokkaido. The flower season runs through Japan; the angels of this season visit Japan at a run.
As for Kyoto, which is in Kansai (West-Japan) and where Zoukei-mura is, Sakura are expected to bloom around March 25th, a little earlier than usual.
Has already spring come where you live?
I hope you will be enjoying your spring, whatever it may be like.
So this is the 4th episode of "So let's build the Do 335!!" Hopefully, the presence of this model and the happiness I felt by building this incredible Do 335 kit that I have been waiting all my life, has arrived to you.
For sure this kit is appropriate for your collection. I really have no doubt about it when looking at this Do 335 kit.
It's alright, I guarantee. Believe and you won't regret it!
If you add this SWS Do 335 to your collection, your room will really look like an aviation museum.
But, in case you are thinking about letting this kit go, you will enter again into the dark and tight path of the doubt. You need some fighting spirit and say "yes!" right now.
OK? It's time to make your final decision. It is only your own final decision!!
What? Maybe you…
You are still doubting regarding the purchase of our SWS Do 335.
Maybe you think it's hard to build?
Maybe you think it's expensive considering the contents of the kit?
Or maybe you just want to wait a little longer?
Is that what you think?
No no no, you don't need to worry!! No other maker can give you a better Do 335 than this for this price!
You could pay this kit three times the current price, it wouldn't be a waste. For sure, you will agree with that too.
Believe me, brothers!!
---
So, let's go on with the fourth episode of this SWS Do 335 build.
This time we will work on the wings!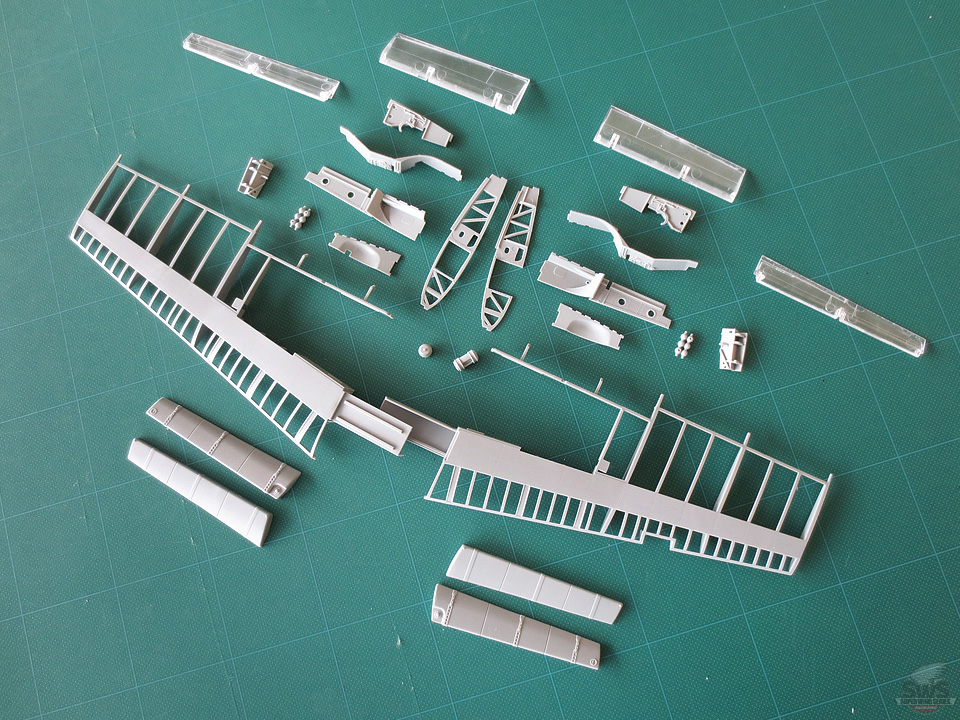 With only one SWS Do 335 kit,
it is like if you will enjoy the build of two kits.
Indeed. The wings and the fuselage are like "1 kit", but as much as you proceed with the build you will feel such a satisfaction given by such a comfortable work that it will be like having built two aircrafts. This machine was operated by a single pilot to bomb the enemy units. Somehow you can understand the toughness of the Luftwaffe.
So we have finally got to the wings of this Do 335 build.
At that time, the swept-back wing that I took in is the main wing of the Do 335.
This so well done structure will surely let the builder understand and see the presence of this heavy bomber.
This time on this blog I want to show you one part of this very well done work, as well as the assembly altogether of the cockpit and the fuselage that I did previously.
Let's go, let's go.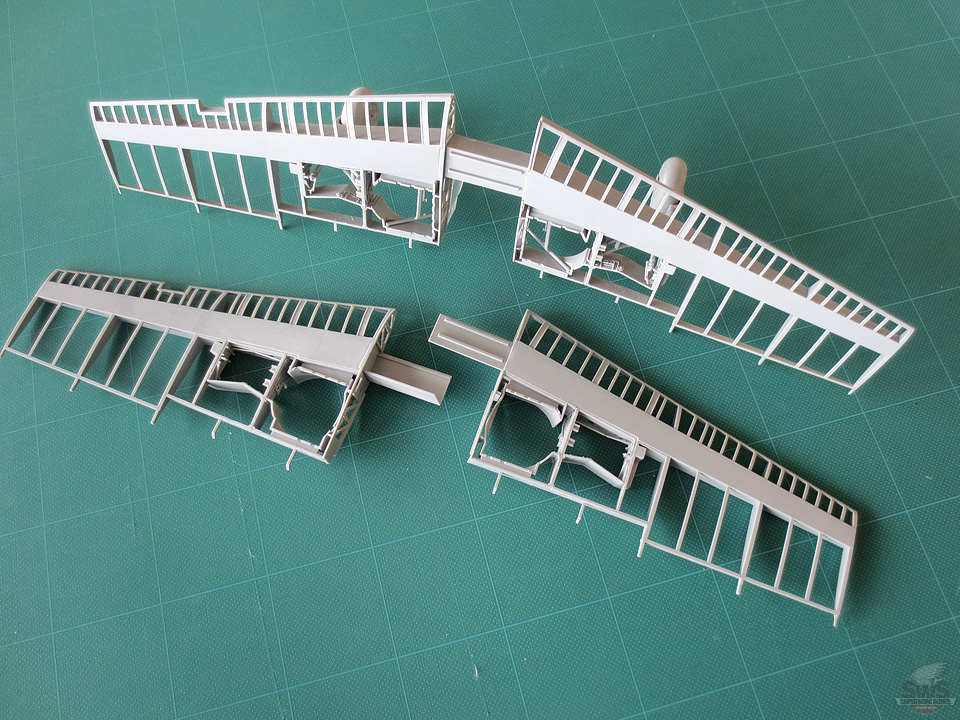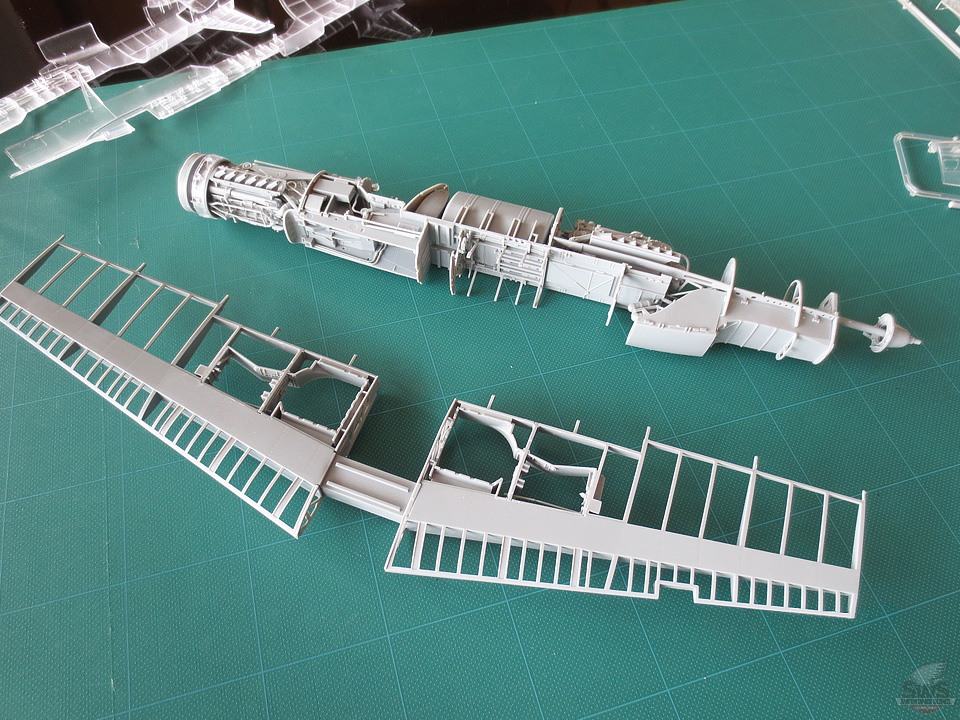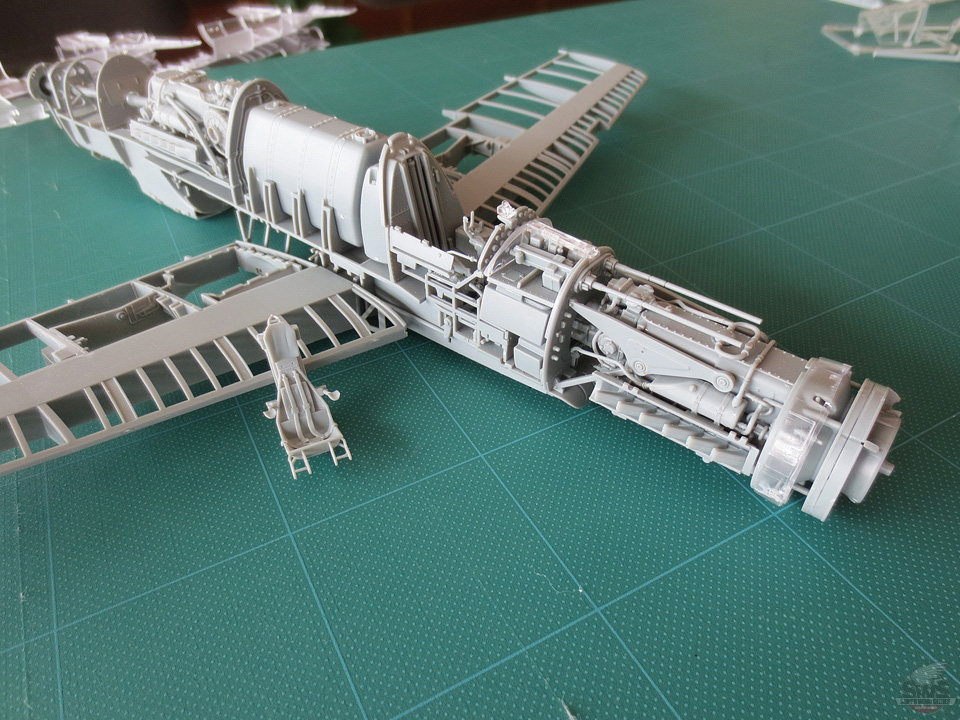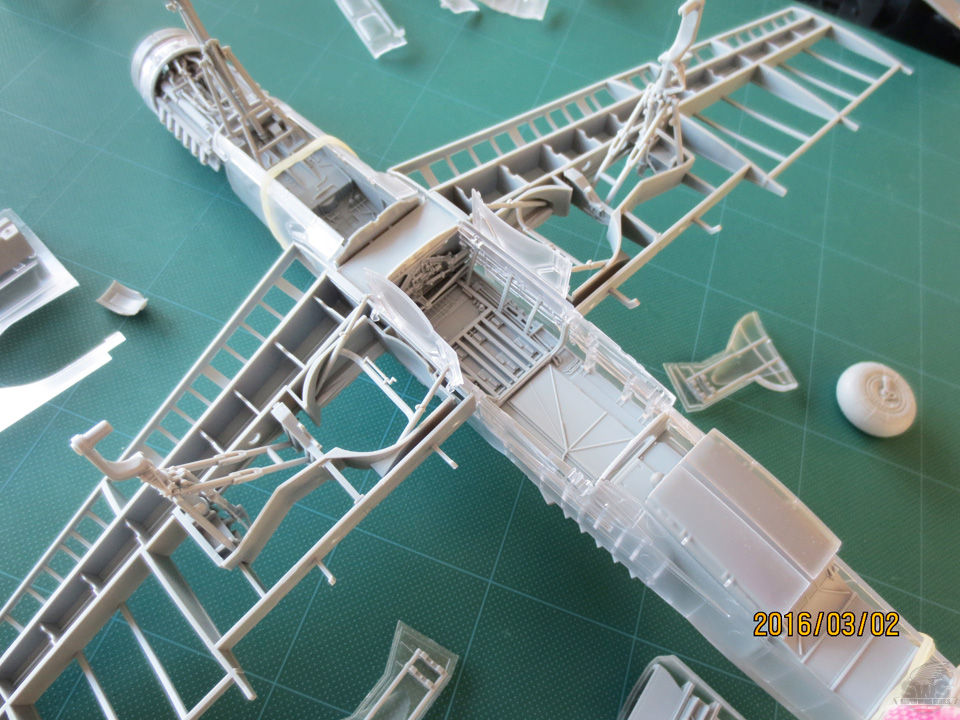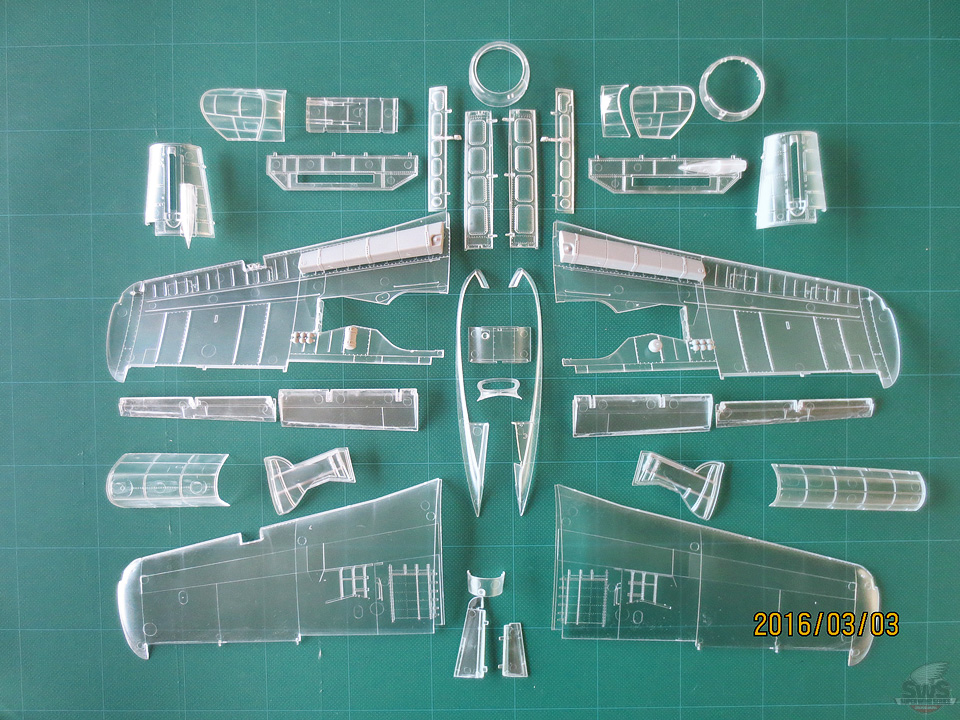 Well, well,
You who were reading this blog should be humming since last week, aren't you?! Yes, just you there!
It's normal. But try to relax anyway, for the modeler's sake.
For you who have no doubt, well, you can go back home.
Waa!!!!
Aaah, the problem is you who cannot hum, sing or anything else. I am worried about you!!
Perhaps you need x-rays or at least a very detailed examination once.
Eat something good, sleep well as much as you need and then read all the "So, let's build the Do 335" entries once again from the beginning.
→ Old Man Blog No.76 "So, let's build the Do 335!!"
Look at the mountain and scream out loud
"I want this SWS Do 335!!!!" It might be good too for you.
Anyway, if you think about the joy this model will bring to your life as a modeler, there is nothing to hesitate about!!
Do you understand? Climb this wall, smile and life will smile to you.
With that magic material called plastic, I want to build a model that looks like the real aircraft.
Because your dream is my dream.
Hideyuki Shigeta
President, Zoukei-Mura
---