Update: May 24th, 2021
Oh my!!
It looks like we may have these monumental kits ready in time for the 10th anniversary!!!
Two Famous WWⅡ Luftwaffe Aircraft

Focke-Wulf Fw 190 A
Messerschmitt Bf 109 G
I'm sorry to have kept you waiting so long!
These famous aircraft that have made fans of 1/32 WWII Luftwaffe fighters positively antsy with anticipation will finally be revied as SWS kits! At last the day has come when I can announce that these two legendary aircraft may possibly even be released together.

As you can see from the photographs below, both aircraft will have their outer design, beautiful form, and internal structure replicated at the high level that one would expect of SWS kits. After receiving the final approval from yours truly, these models are finally at the stage where we can show you our mockup test models created by 3D printer.

At the time that I am writing this blog post, these models are still at the mockup stage, but I have decided to give you a sneak peak at the courageous form and some details of these two models that have just passed the assembly test.
Next comes the creation of copper test molds, and if those can pass our rigorous testing, at last the steel molds will be created for production.

We are also simultaneously charging forth with the preparation of the decals, instruction manuals, and Concept Note books. If every single thing goes smoothly without a hitch, we may be able to release these new 1/32 kits within this fiscal year, or maybe at the start of the next fiscal year.
(The truth is, we have never had anything go without a single hitch, in fact the real problems only get started now.)

Within the unprecedented calamity of the COVID-19 global pandemic, we strive to bring even a little bit of light to you. That is why we will continue the development of SWS kits without rest.

Please look forward to the completion and release of these two kits, as they will be an incredibly valuable addition to your 1/32 scale model collection.

Of course, we are planning the release of a special-edition kit to celebrate the 10th Anniversary of SWS as well as a special pre-order price and more.
Focke-Wulf Fw 190 A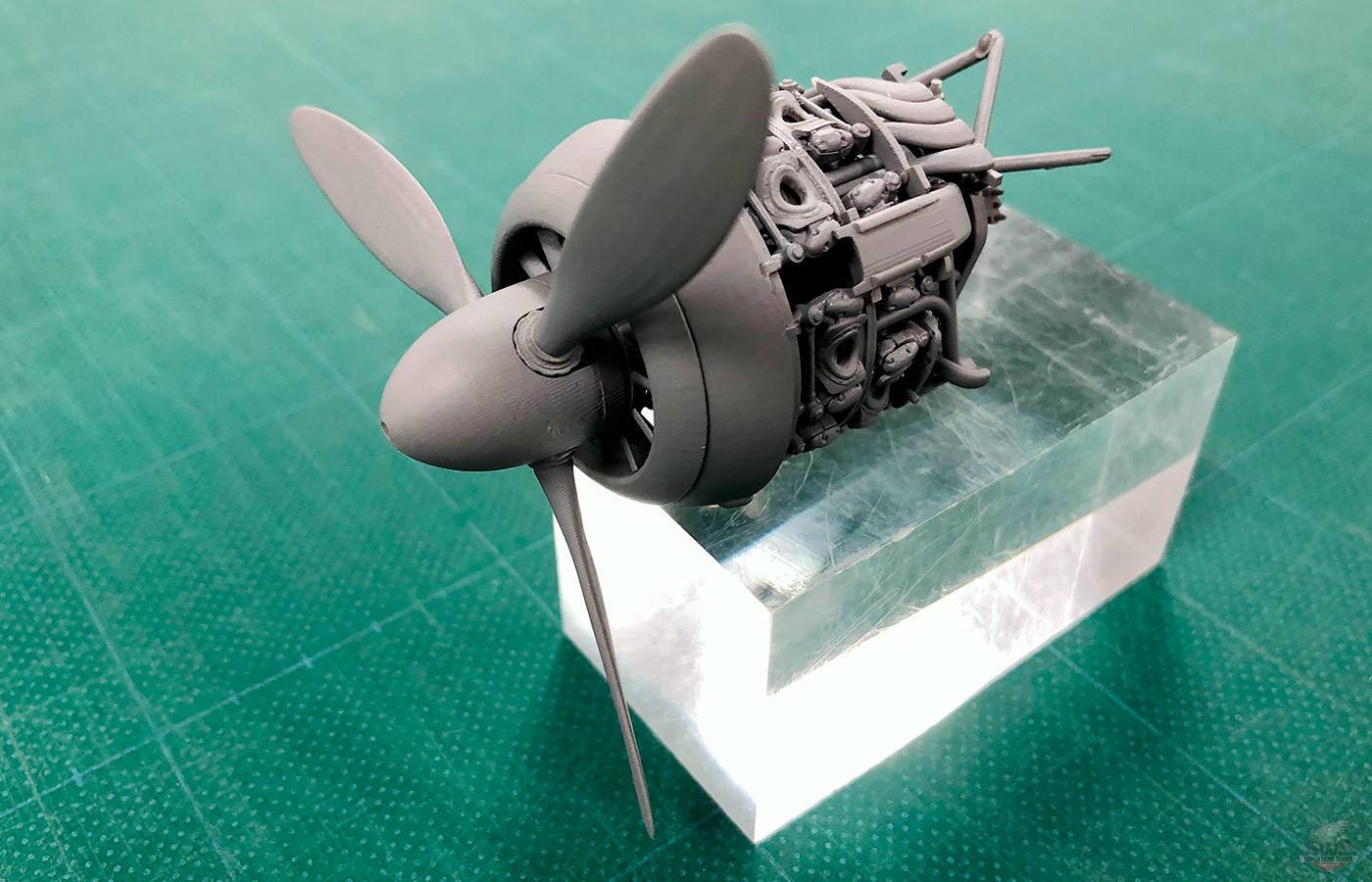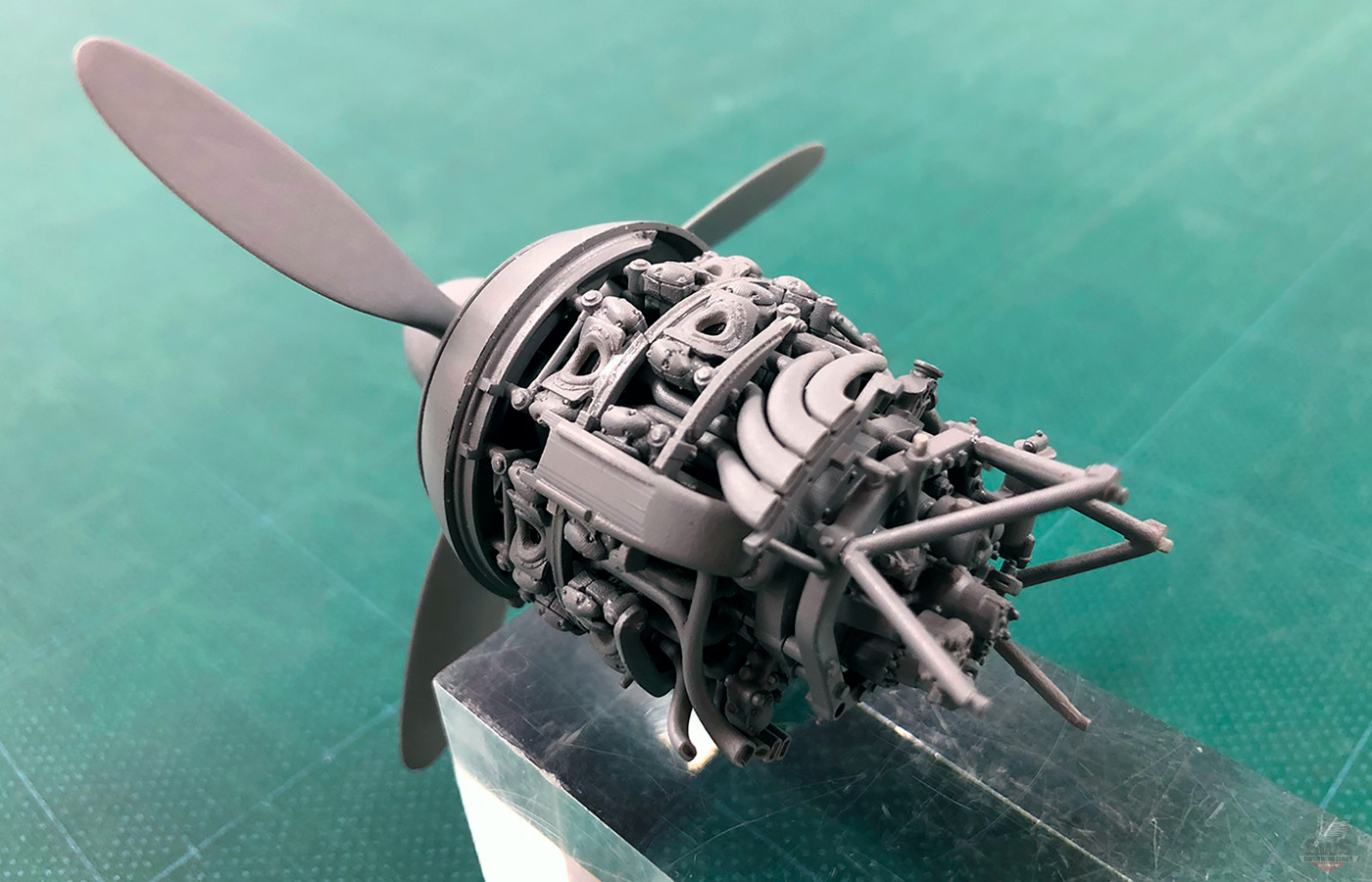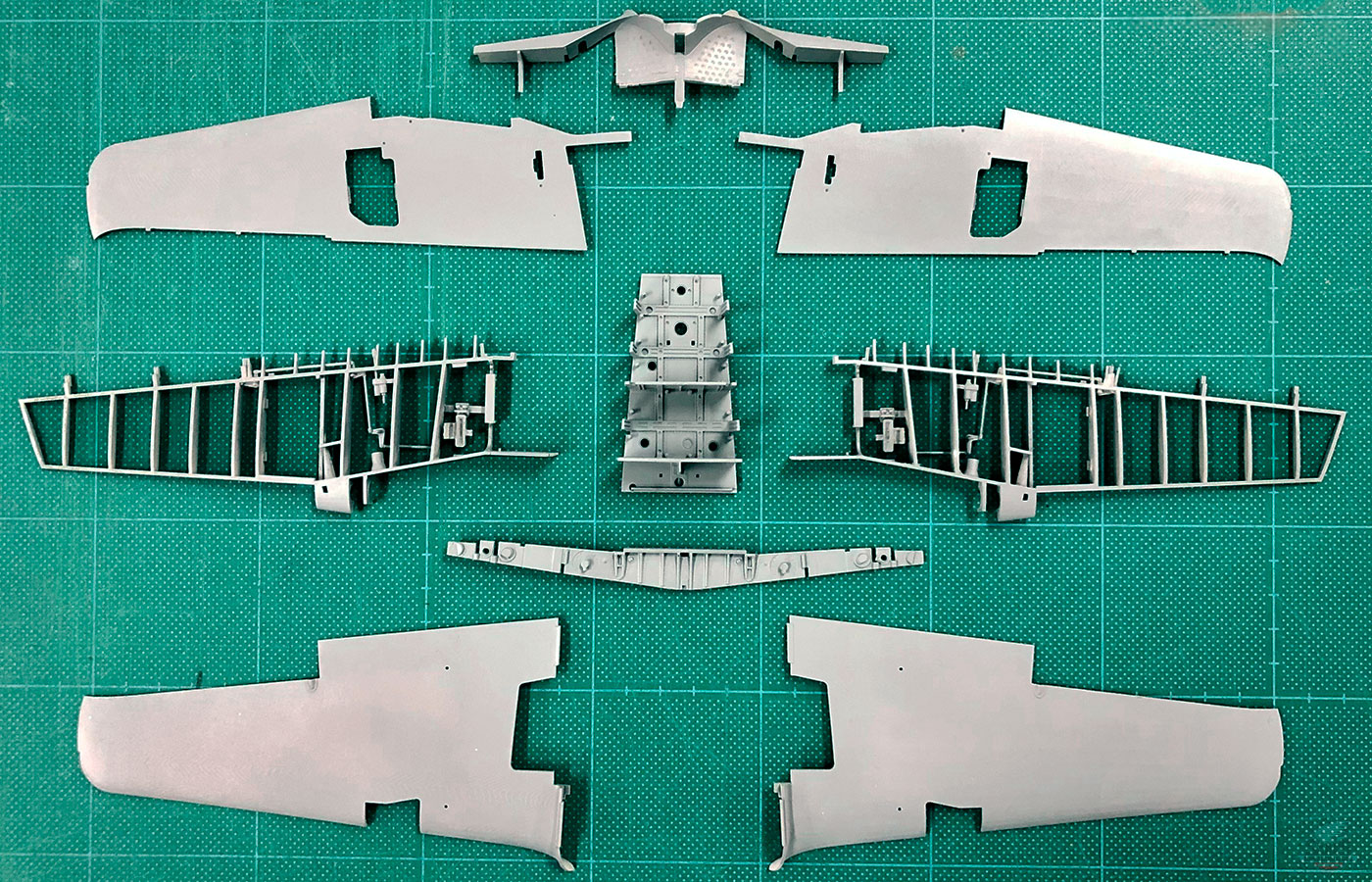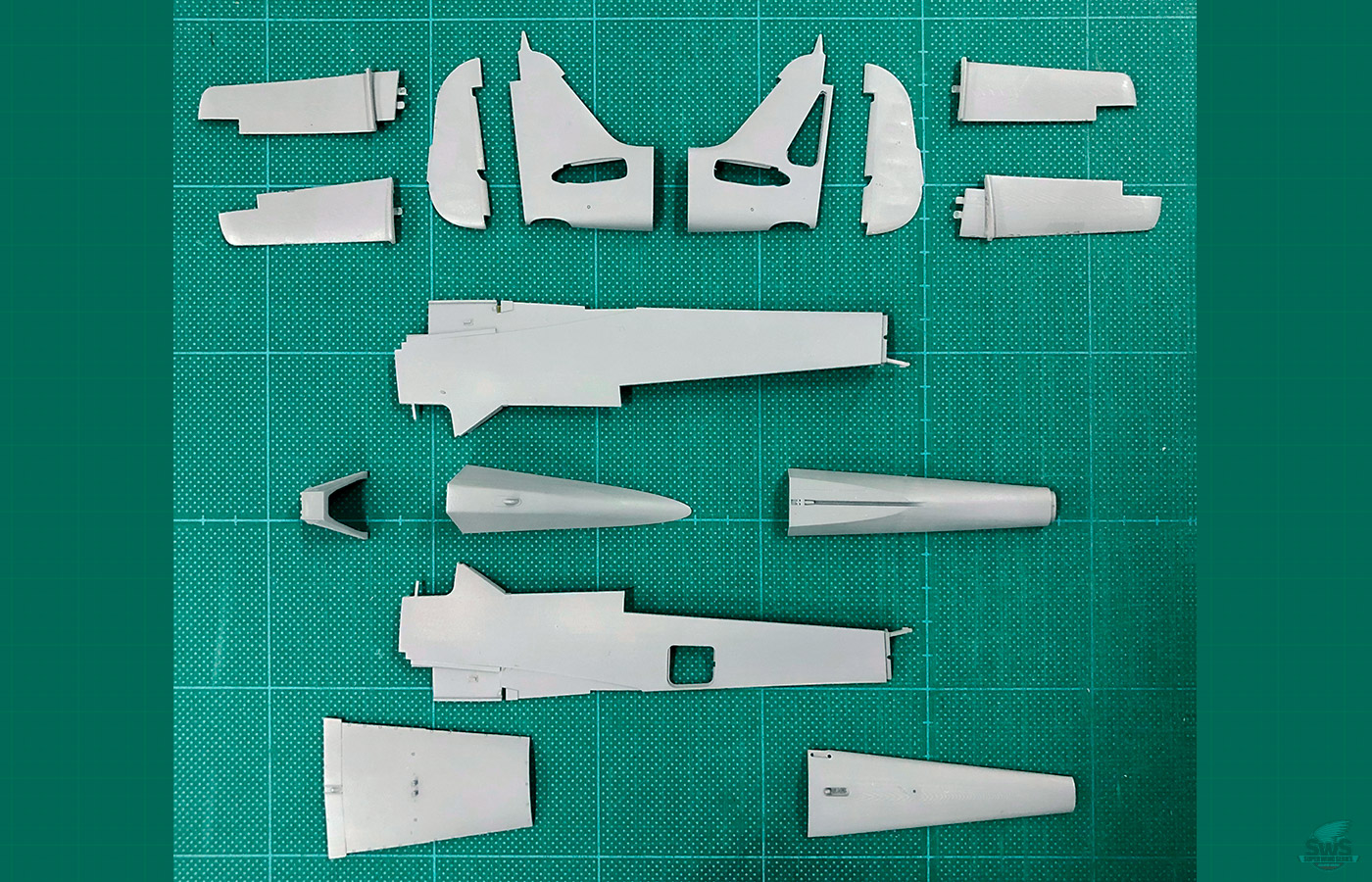 ---
Messerschmitt Bf 109 G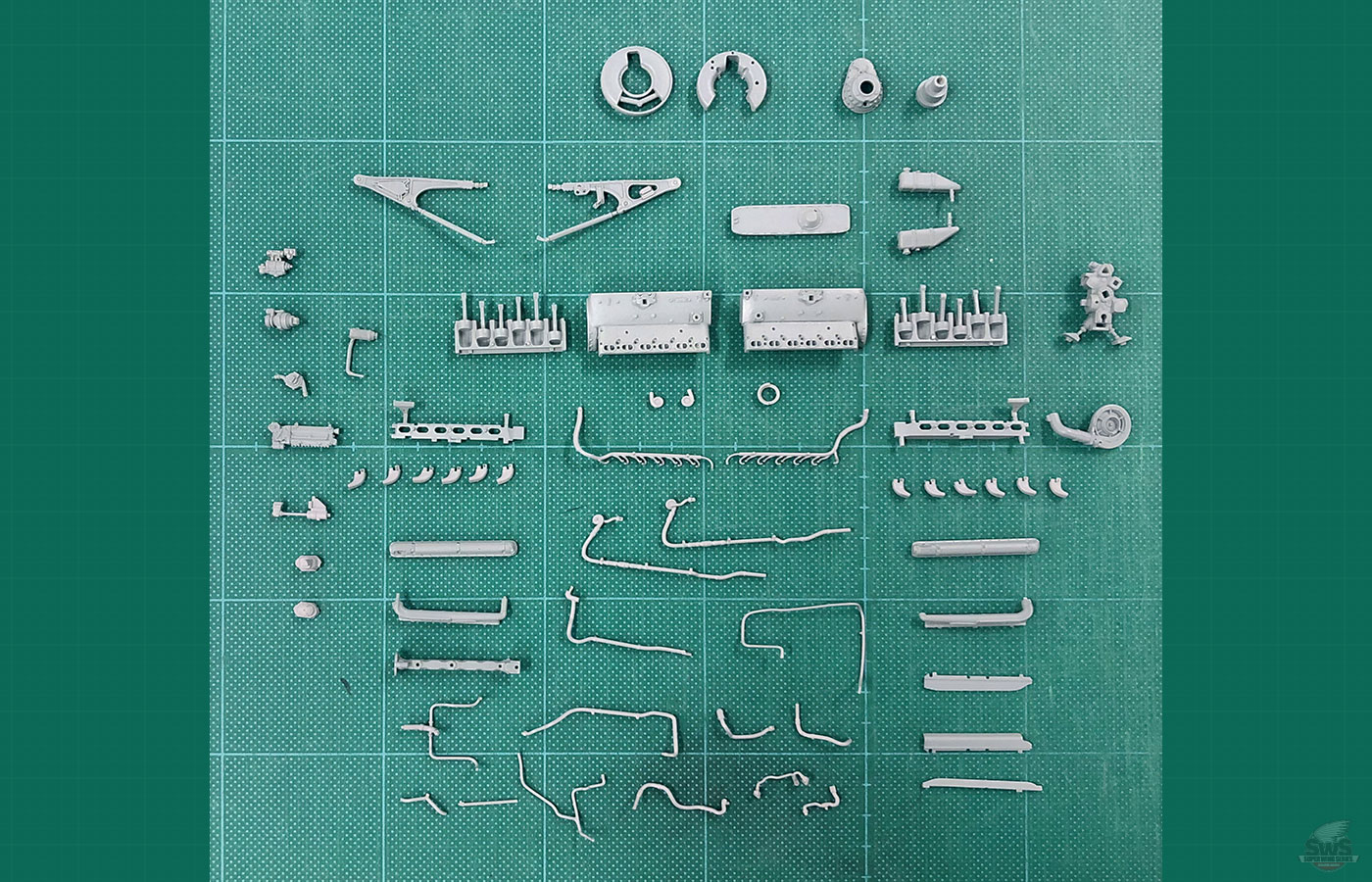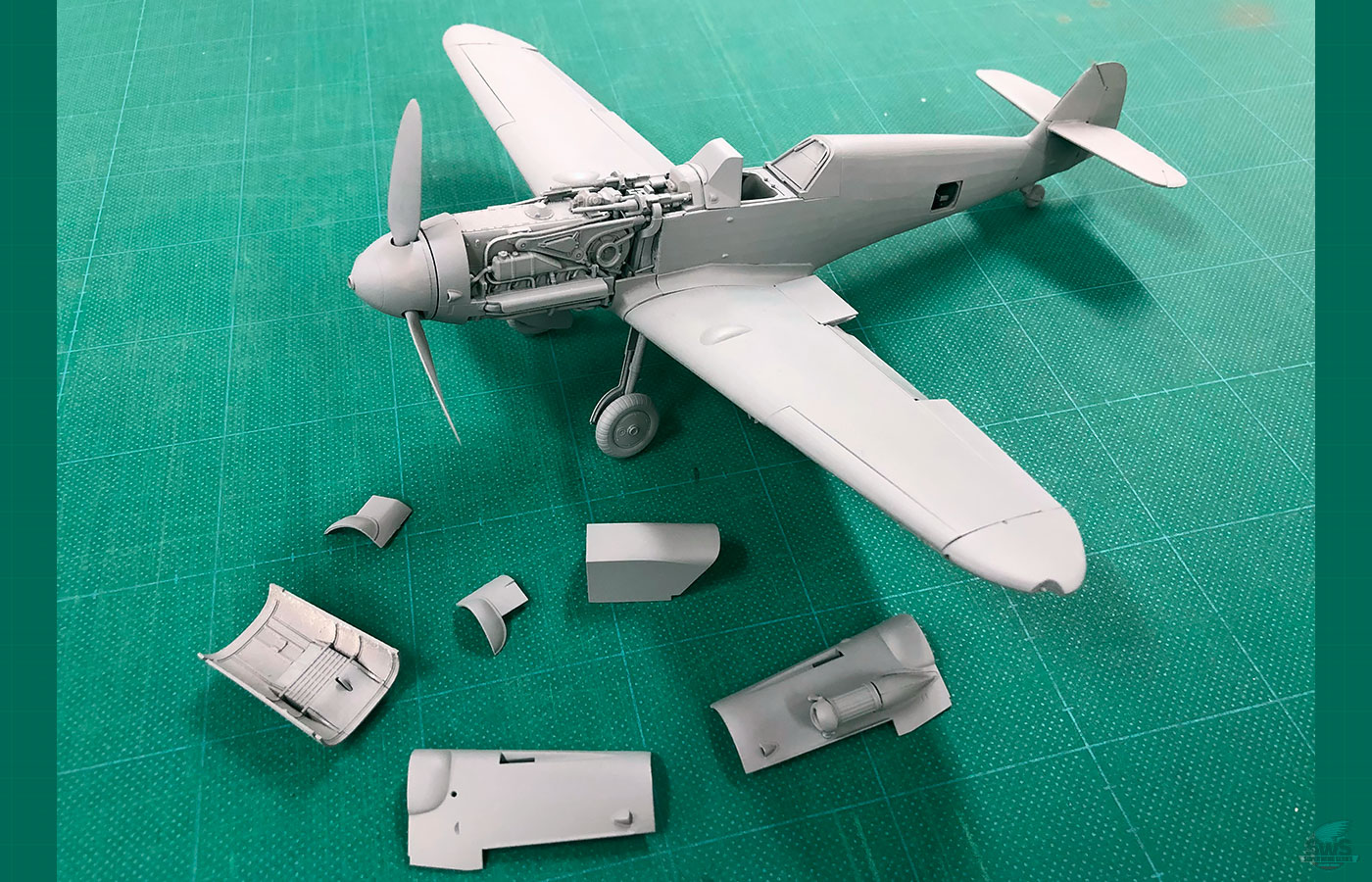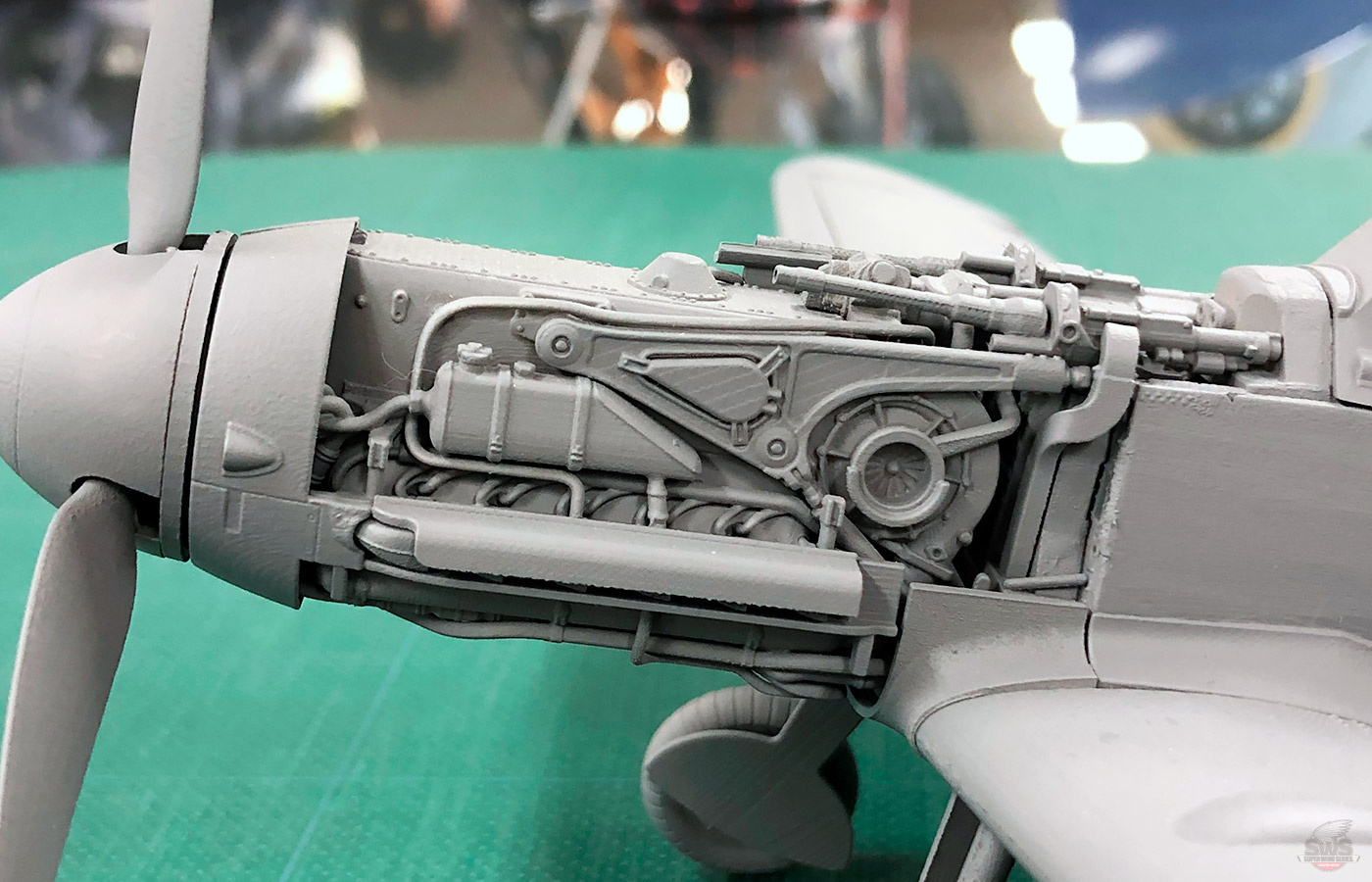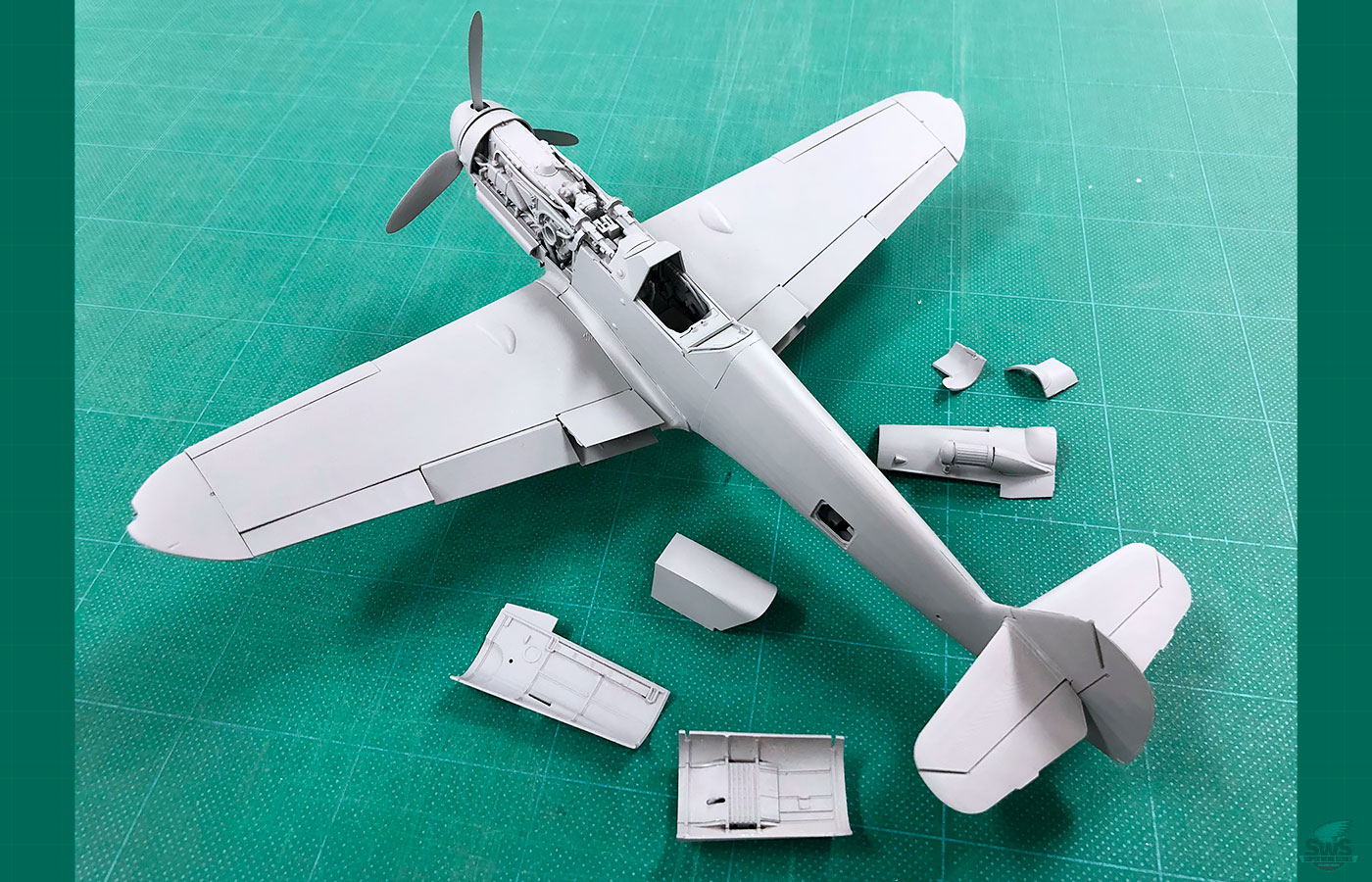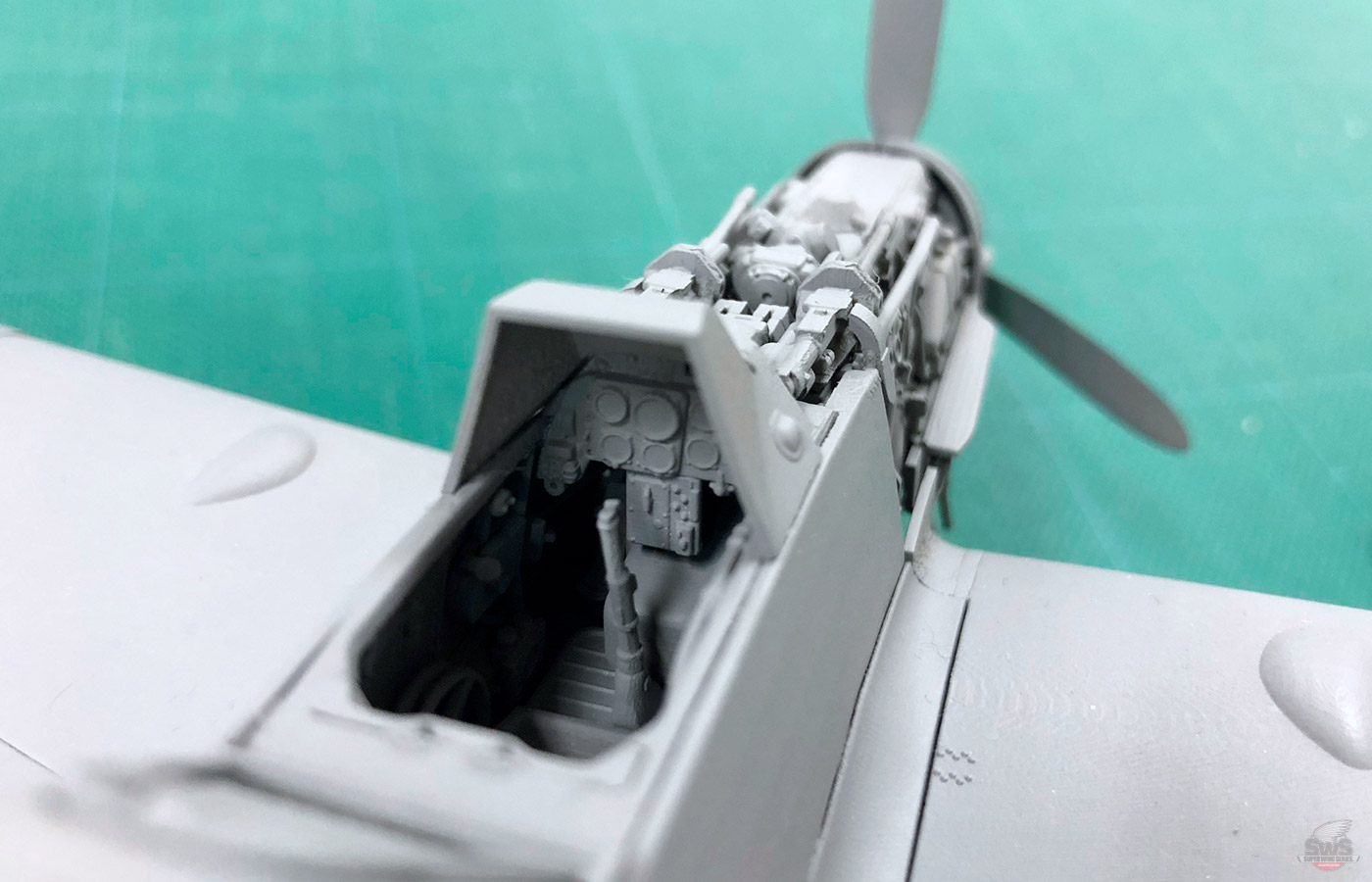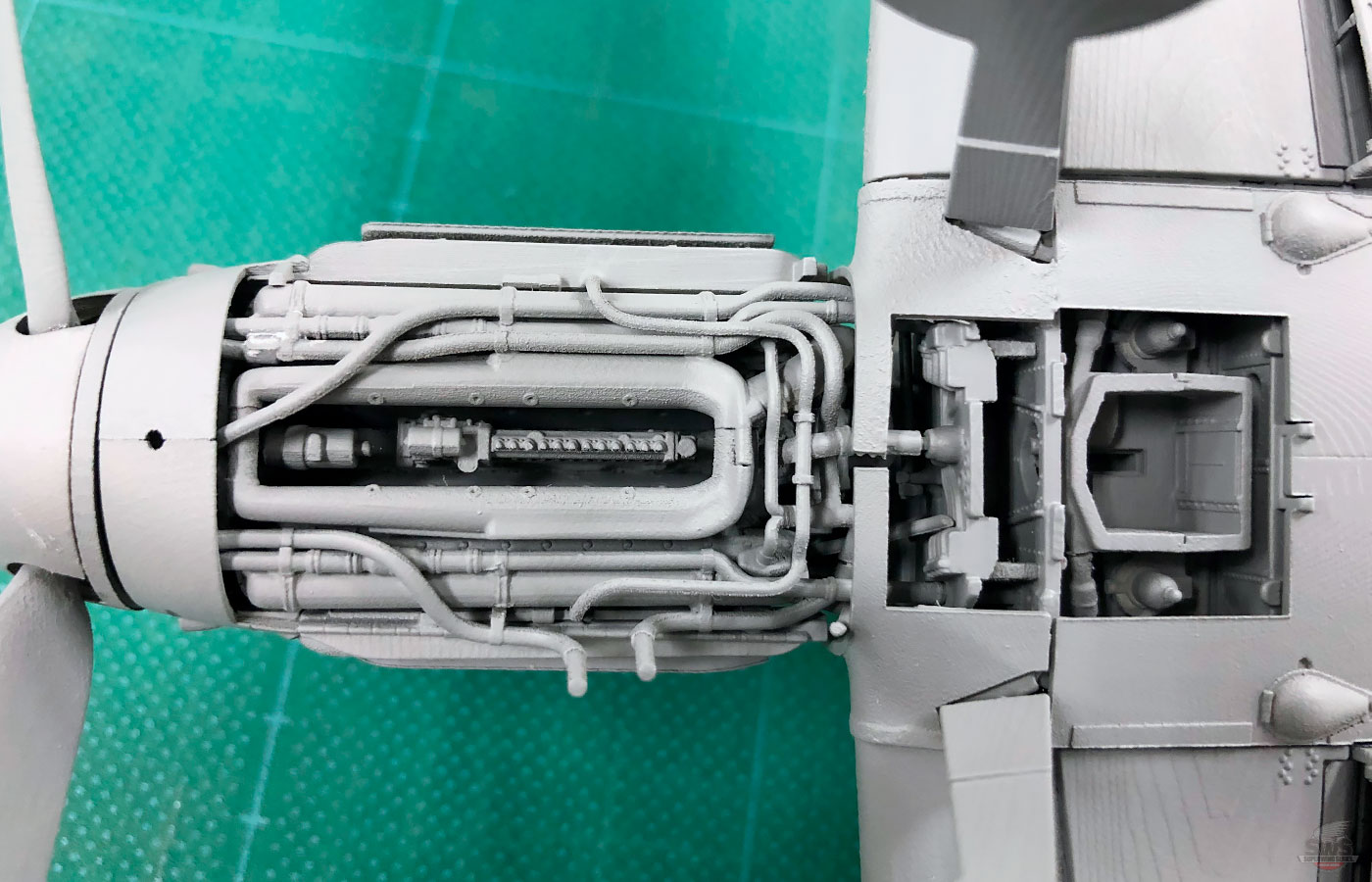 ---
Just gaze upon this quality,
fit to be the definitive version!!
We are racing forth to roll out these famous aircraft. Surely when they are replicated as SWS kits, even those who are not fans of Luftwaffe aircraft will find themselves fascinated.

As I look back on the past ten years…. For the Fw 190, the understanding and interpretation of its outer form, as well as the digestion and expression of that information, were dismissed again and again. It ended up taking a great deal of time as we struggled with how to replicate the highly unique and complex shape of the nose cowling to the fuselage, despite it seeming like a simple nose with just an air-cooled engine enclosed.

On the other hand, while the replication of the outer form of the Bf 109 went smoothly, the mechanisms packed tightly in the compact fuselage and their replication took much longer than expected.

With all that being said, our work and concentration from this point forward will prove to be the turning point in the ongoing battle of these kits' development.
For Fw 190, we will start with the A-3/A-4 early production versions, then release the A-5 to A-8 and other later production versions. Our aim is to recreate almost all of the Fw 190 A versions as SWS kits, and this project that we have been working on for years is now finally starting to take off.

For the Bf 109, we will begin with the G-14 piloted by a certain famous flying ace, followed by the G-2, G-4, and G-6, as we strive to replicate all of the long-awaited versions.

For you WWⅡ Luftwaffe aircraft fans, you can probably already hear the roaring engines of both aircraft, and likely will find yourself too excited to sleep at night for some time.
At last the time has come to utilize all those reference materials, decals, and optional parts in your collection that you purchased knowing they would come in handy someday.

Please enjoy the fun of the anticipation as you await the release of these two SWS kits.

And please take care of your health and wellbeing in the meantime, and keep looking forward to holding these kits, full of the delightful details of these famous airplanes and their beautiful forms.

I will continue to post more updates to this blog as our development of these kits continues.

In the next blog post, I plan to share details about the SWS 10th Anniversary Campaigns.

Now is the perfect chance to get your hands on SWS kits. Please look forward to it!!!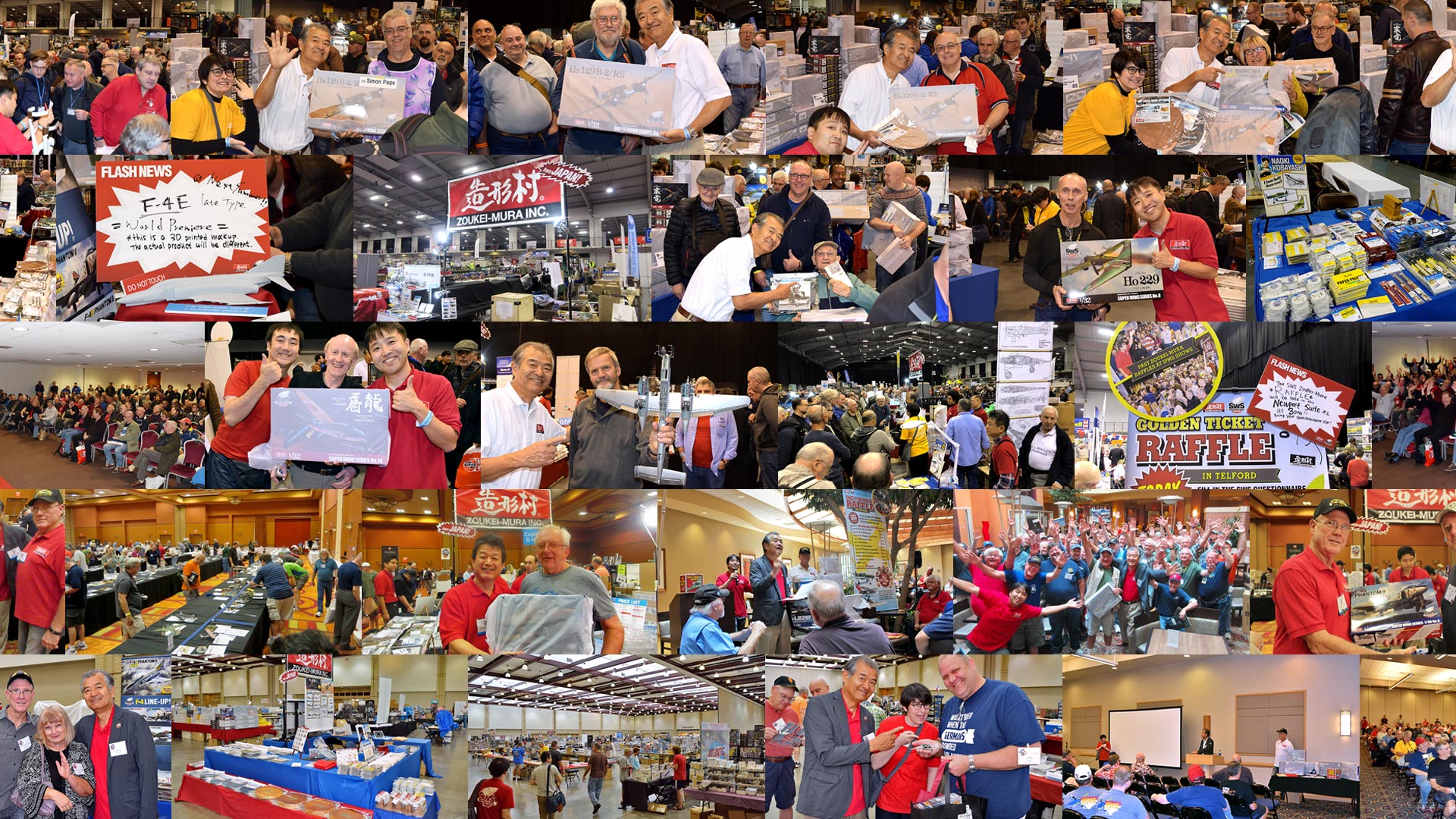 Unfortunately, Zoukei-Mura is unable to participate in the annual IPMS/USA National Convention yet again this year.

We truly look forward to this convention every year, but we have to face the heartbreaking reality that we cannot participate in the IPMS/USA National Convention this time.

All we can do is focus on the work in front of us, as we look forward to the day when we can meet you all again.
Hideyuki Shigeta
President, Zoukei-Mura


---