"SWS 1/48 McDonnell Douglas F-4J Phantom Ⅱ"
"SWS 1/48 McDonnell Douglas F-4J Phantom Ⅱ"
Price: 7500 JPY
(before tax, no shipment fee included)

Release date: December 23rd, 2016
---
The Giant of the Jet-fighters
F-4: the Answer from Zoukei-mura - Part 4
From Kyoto, where autumn sky is finally clear.
"Hi SWS brothers!"
This entry of "F-4: the Answer from Zoukei-mura" will show you the F-4 finished kit made by the hands of Mr. Naoki Kobayashi. You will see this kit on the "SWS F-4J Concept Note" that is currently under production.
 As usual, Mr. Kobayashi's works show an incredible completeness plus a sense of calmness and ease, no matter how or when you look at them.
Any finished work reflects the personality of its creator, including his experience, just like a mirror. That's what I believe.
And there are also finished works that make anyone admiring it instantly fall into silence.
These are kits with the best painting techniques and sensitivity that must be expressed with amazing precision.
Even though beautifully painted, if every part underneath and every piece of the kit is not assembled with utmost care and fine technique, that impressive painting and its embedded sense of completeness will never arise.
Furthermore, from each small part to large parts, the assembly itself shows long years of work experience and the "unity" concept of the work.
Then, there is the beauty of the aircraft. Somehow hard to grasp, in case there is no underlying sensibility, it will end up as an inconsistent work.
From 1/32 SWS Shinden to this 1/48 SWS F-4J.
Mr. Naoki Kobayashi who can handle the SWS finished kits alone is one of these "masters". I am not afraid to say that if there is a person worthy of that name in the aircraft model world, that's him.
This time, the "master" used all of his finest skills to finish this SWS F-4J. I introduce it in advance, but you will see that deeply enjoyable work on the "F-4 Concept Note", scheduled to be on sale the same day as the kit.
So, let's enjoy together this cool, finished SWS F-4J kit!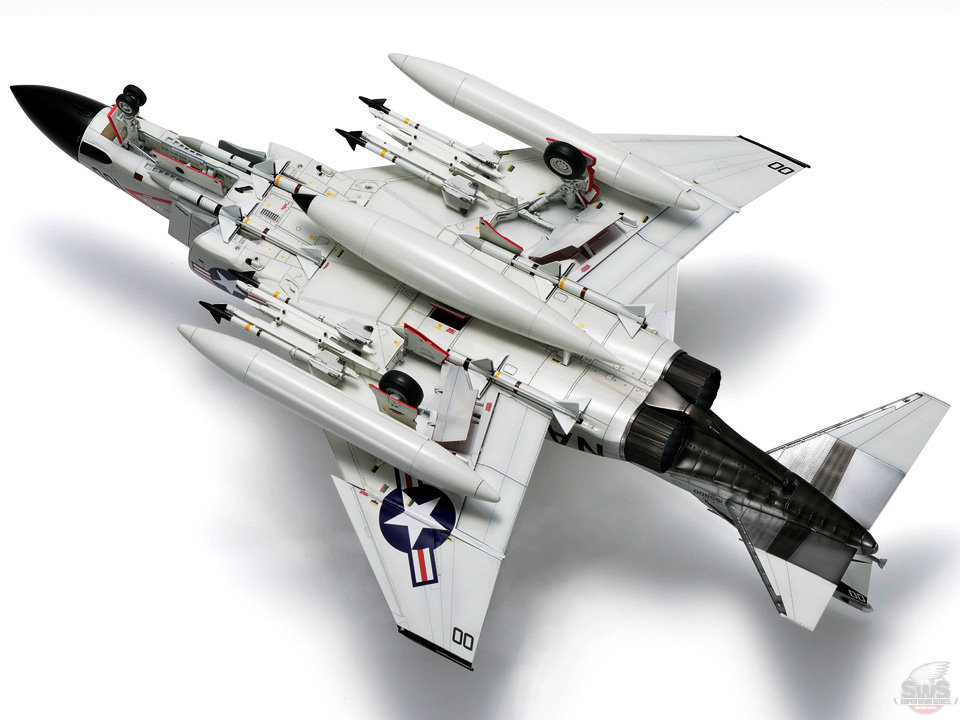 Starting with the IPMS Telford customers, thank you very much for all the SWS "F-4J"pre-orders we received from the world.
It has already been six years since we started developing the SWS kits at Zoukei-mura.
And this time, pre-orders hit a new record! The 1/48 F-4 kit deserves it. Thank you on behalf of the whole Development Team.
You guys who kindly pre-ordered the kit will have it delivered earlier than anyone else! Enjoy the prior taste of the F-4J a little more, until that day comes.
And, to answer the outstanding rush of pre-orders we received… here we go!!!!!!!!!!
The "S" type of SWS F-4 series is already here!!!!!!!!!!!!!!!!!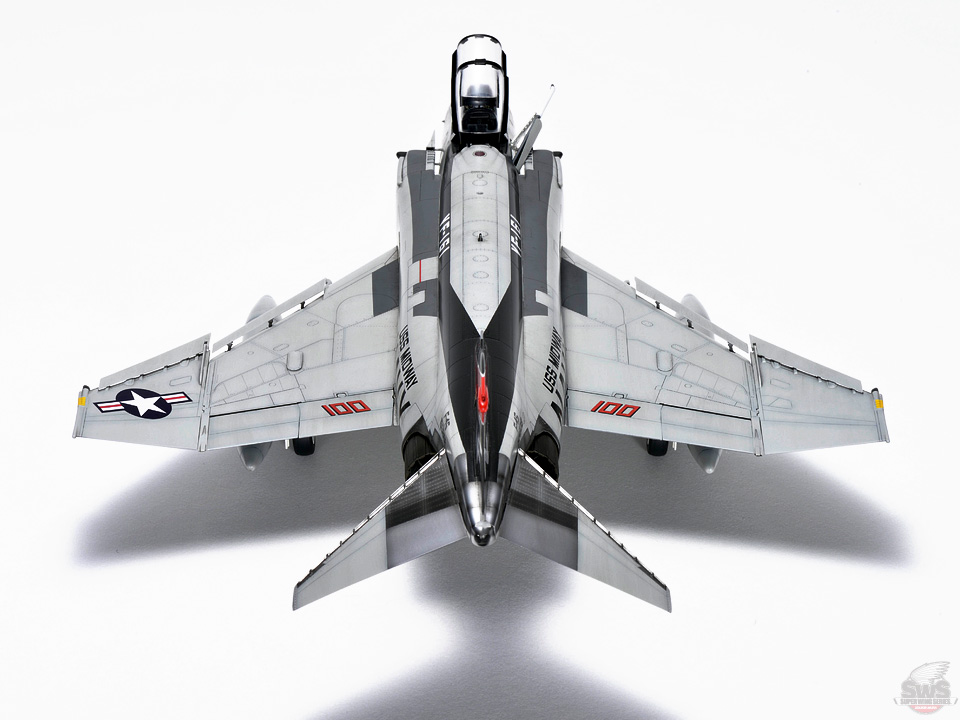 Yes!!
"S" for Superb!!
The famous "S" will be displayed for the first time at the IPMS Telford, simultaneously with the first available lot of J-types (including the pre-orders). The "S" kit is scheduled for release early next year. Moreover, Mr. Naoki Kobayashi himself will be at the venue to comment the "S" kit with his broken English, which is why he is attending an English conversation boot camp!
Only you guys coming at the IPMS will see this "S" type.
Enjoy Mr. Kobayashi's half-English/half-Japanese explanations.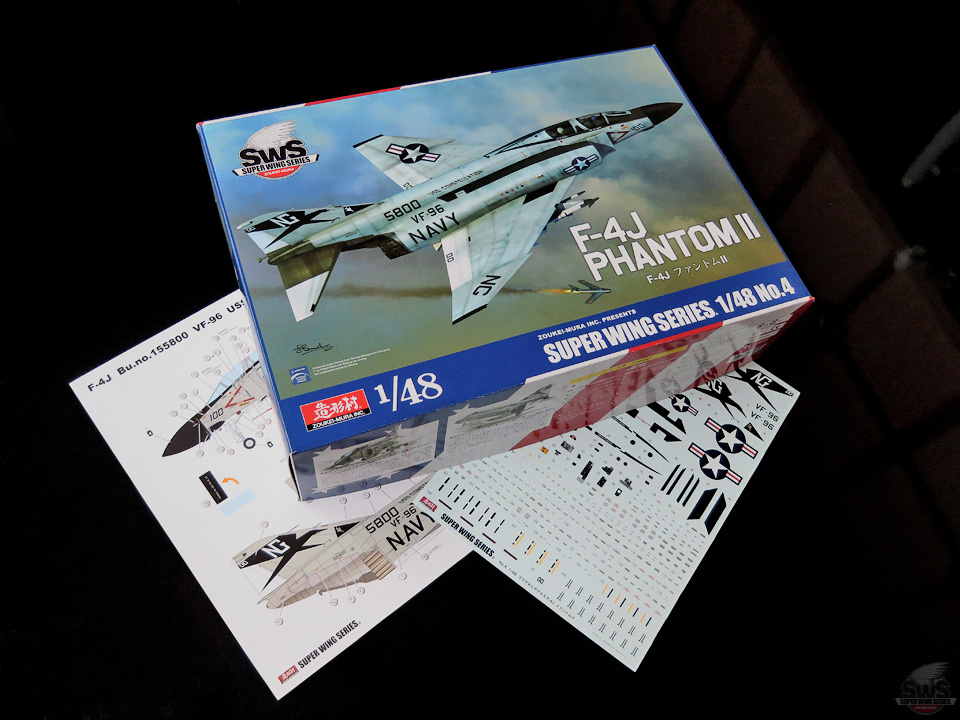 Well, this entry will be a turning point for this "F-4: the Answer" series.
It's up to you to keep us running until we complete the whole series of F-4 Phantom, from the J-type to the S, C, D, J (Marine ver.) types, then to each E, F, G and EJ long-nose types, to eventually finish with the Spey engine mounted types.
Now, I have got no expectations for stubborn dudes who are like "SWS kit? Never gonna buy one!"
But you, who read this blog and think "well I might buy an SWS kit, it depends on the subject"!
Take the chance and get one… nah, at least three SWS F-4, no kidding.
If money keeps circulating, we will use it to develop the next models you are dreaming for.
Annnnnnnd!! I'm going to prove it!!!!
Other braking news!! Here we go with other big NEWS just to stun you!!!
Zoukei-mura will reveal two new 1/32 kits at the IPMS UK in Telford this November!!
2 aircrafts!!
We will reveal mock-up displays!!
Sooooo, what are their names!!?? Well, let me just tell you one more of your dreams is coming true!
I will introduce you these two new outstanding airplanes in the next entry!!
Until then, enjoy again and again that prior taste.
See ya!
Hideyuki Shigeta
President, Zoukei-Mura
---