"SWS 1/48 McDonnell Douglas F-4J Phantom Ⅱ"
"SWS 1/48 McDonnell Douglas F-4J Phantom Ⅱ"
Price: 7500 JPY
(before tax, no shipment fee included)

Release date: December 23rd, 2016
---
The Giant of the Jet-fighters
F-4: the Answer from Zoukei-mura - Part 3
SWS fans around the world, how are you doing?
I am glad to deliver you the third part of the "F-4: the Answer from Zoukei-mura", from Kyoto (Japan) where the fall sun is finally shining.
Still two months to go until the release of our new SWS 1/48 F-4J.
Thanks to this blog you can go ahead and enjoy that beauty.
This time I will go through the attachment of the main wings' front edge slates, followed by the assembly of the landing gears, the missile armament and the belly tank, and I will finish with the canopy assembly and how to attach it to the kit. Everything is explained in this blog entry.
I am really sad I cannot show you any beautiful mass-produced F-4J runner part or the build of the finished kit, since this is just a test shot sample.
But, just building the sample gets me into high-spirits, and I feel a kind of satisfaction that I cannot explain by words.
I am also looking forward to seeing how you will appreciate this kit once it will be in your hands.
So let's enjoy the build together to the very end.
Ok!!! From here, I am going through the whole assembly, until its very end!!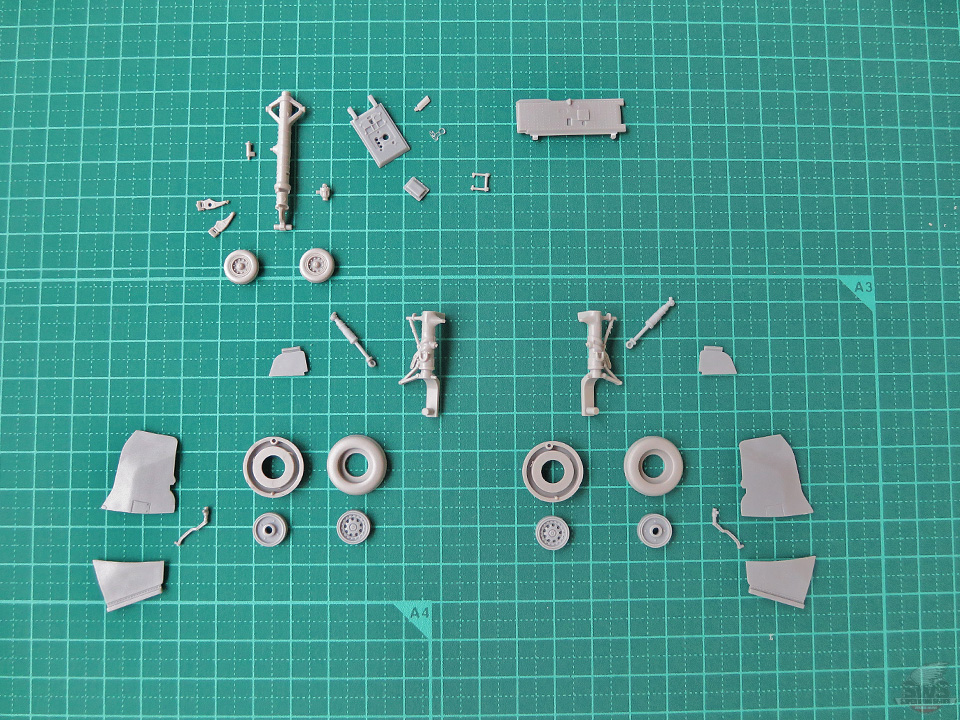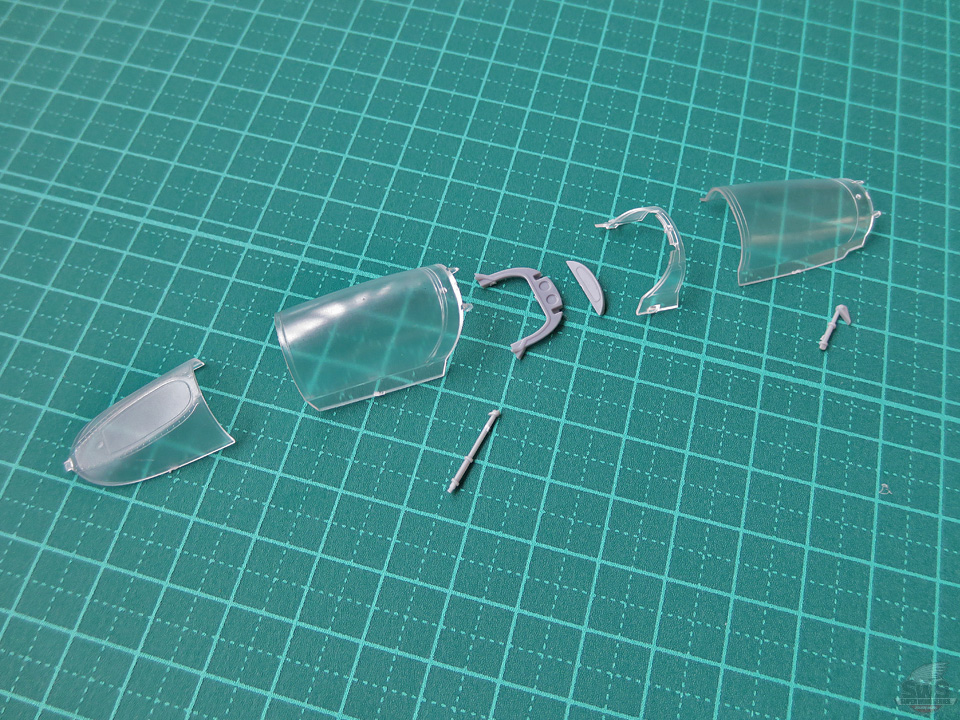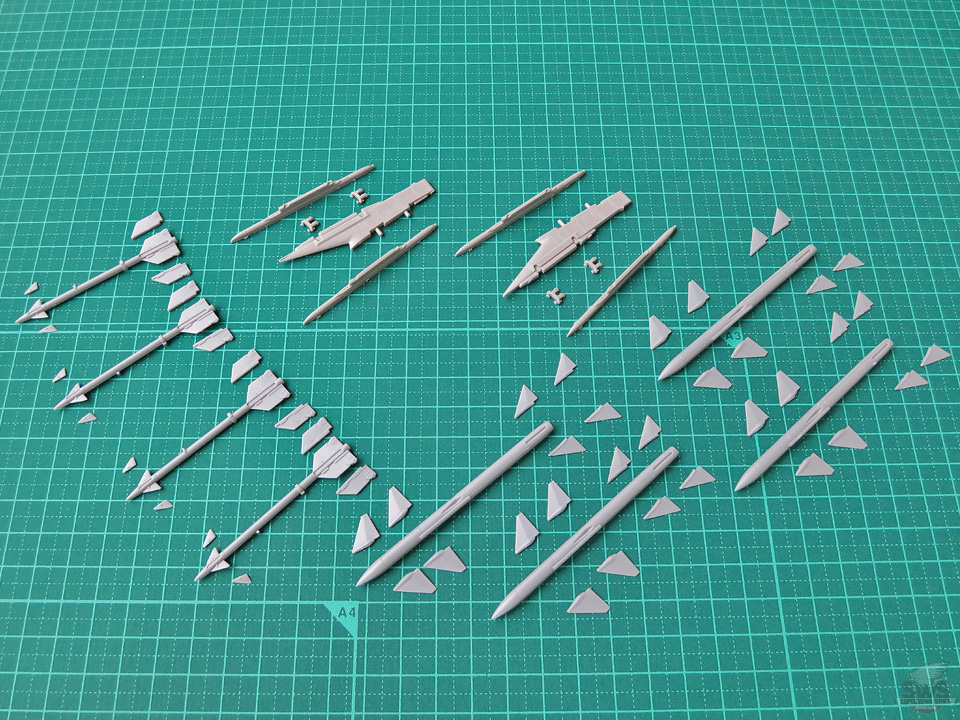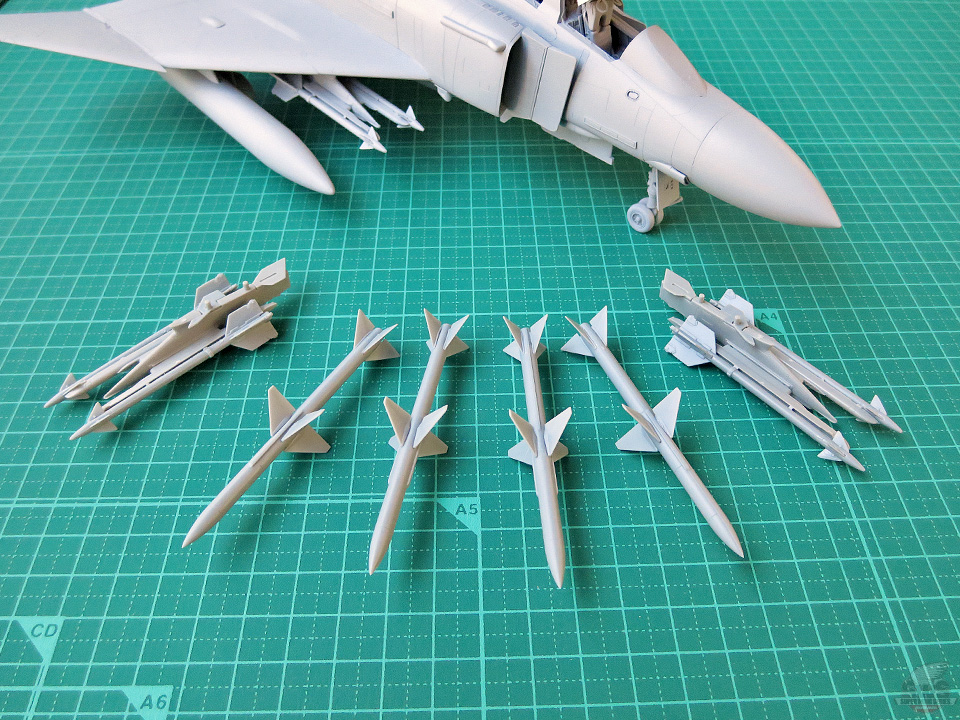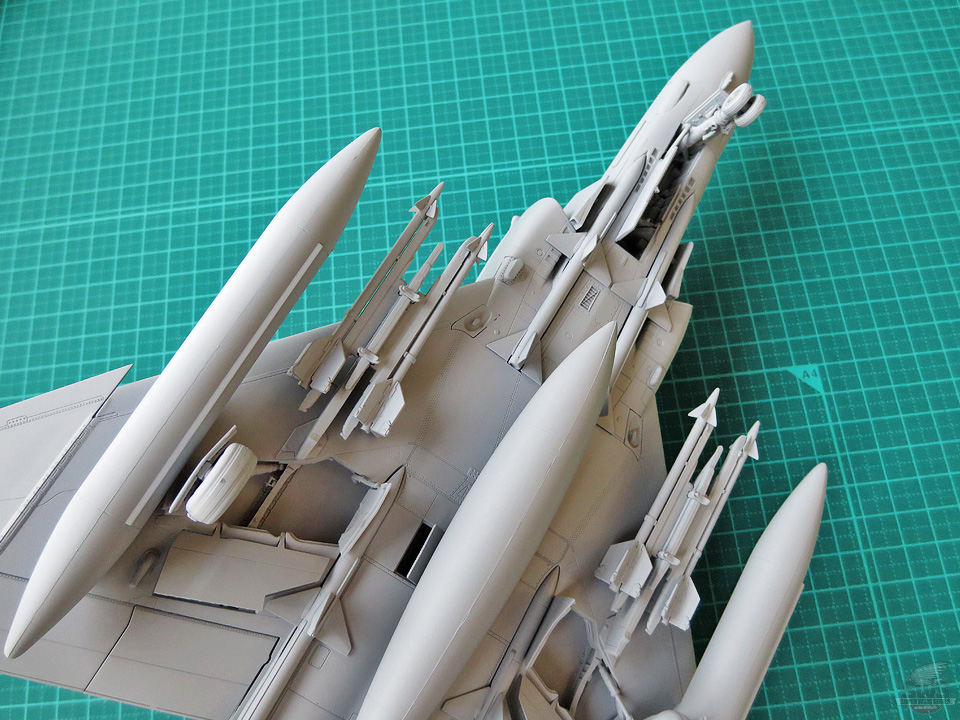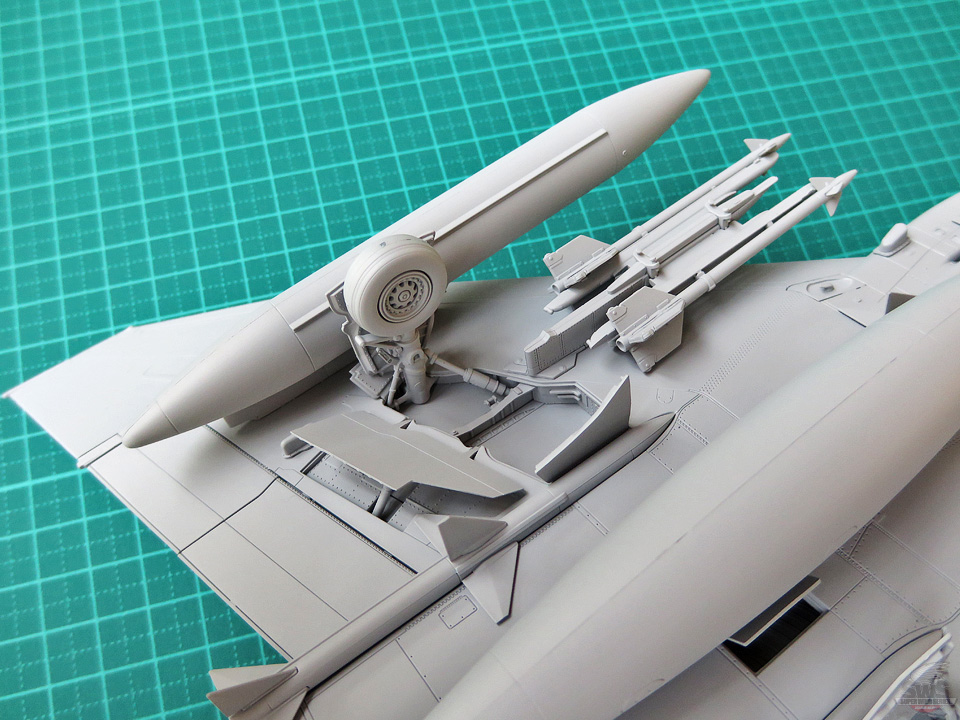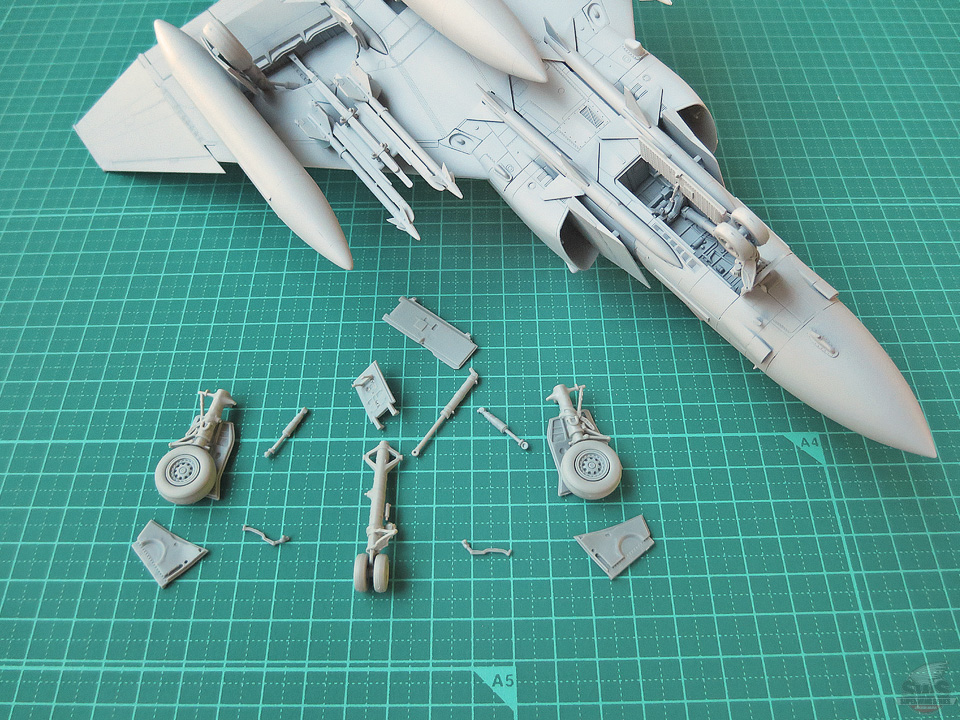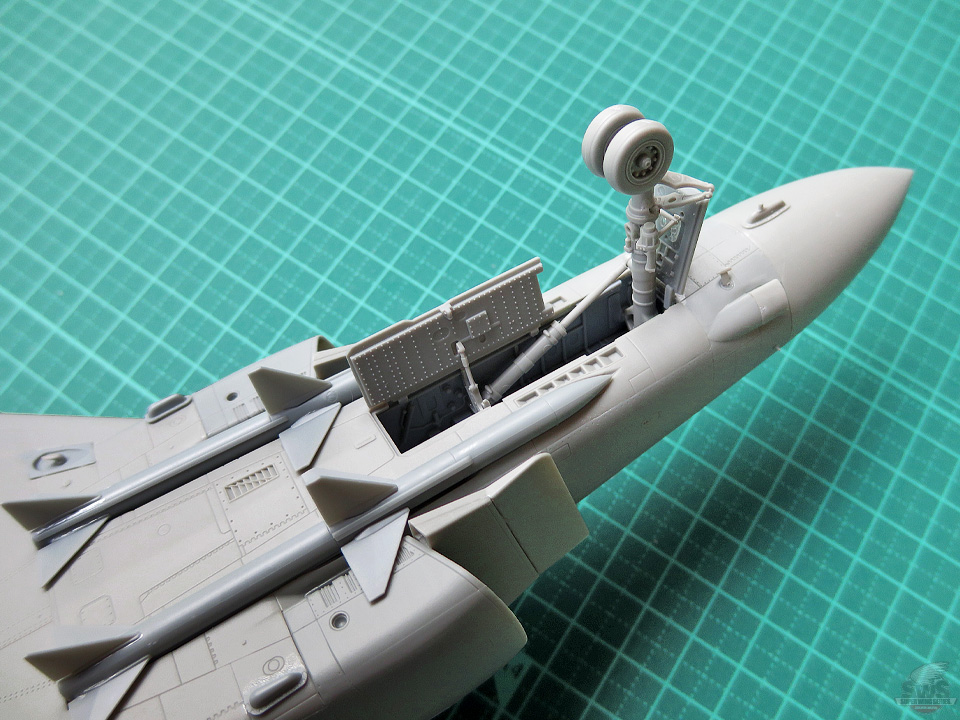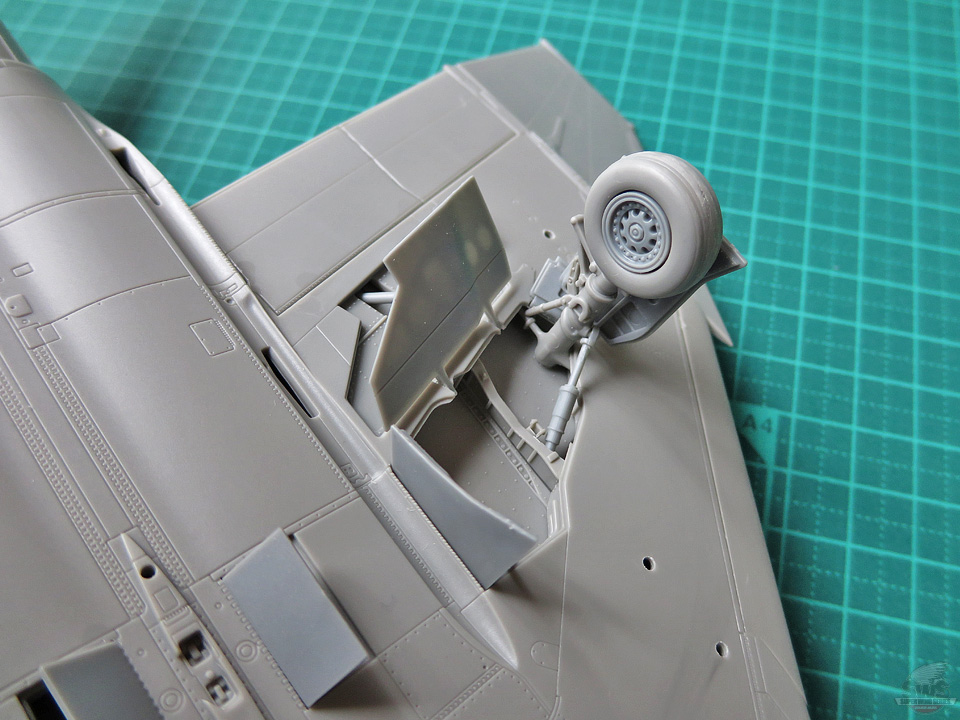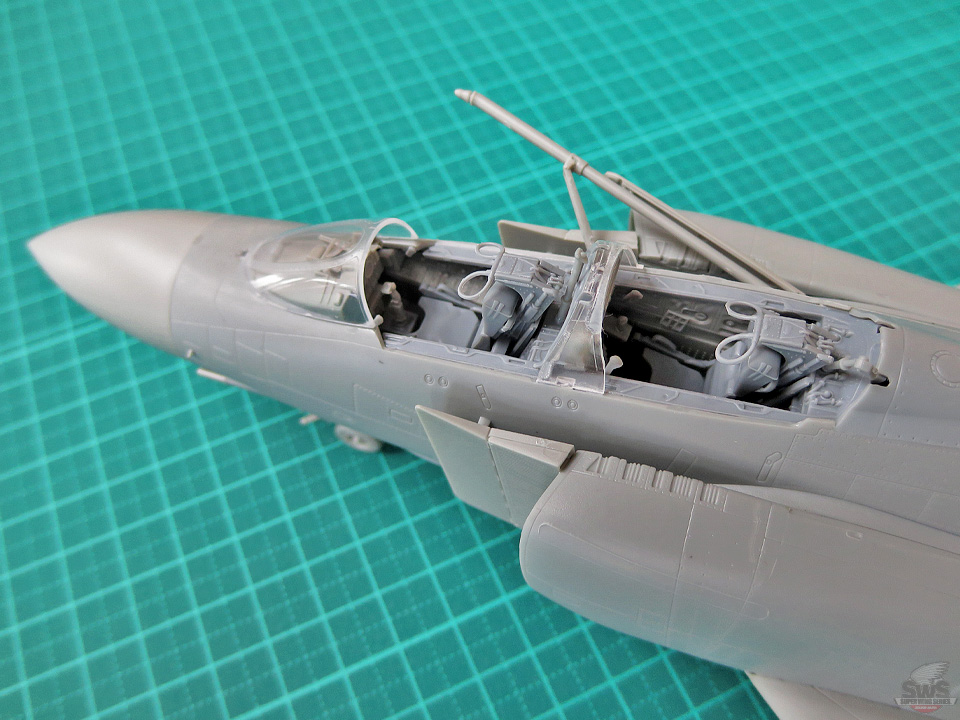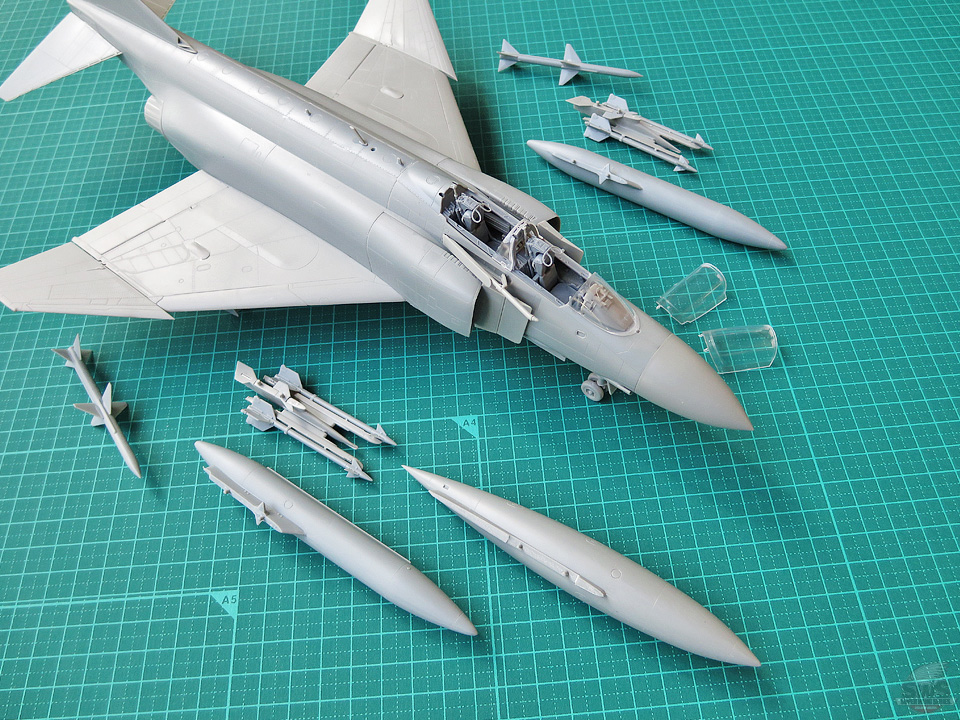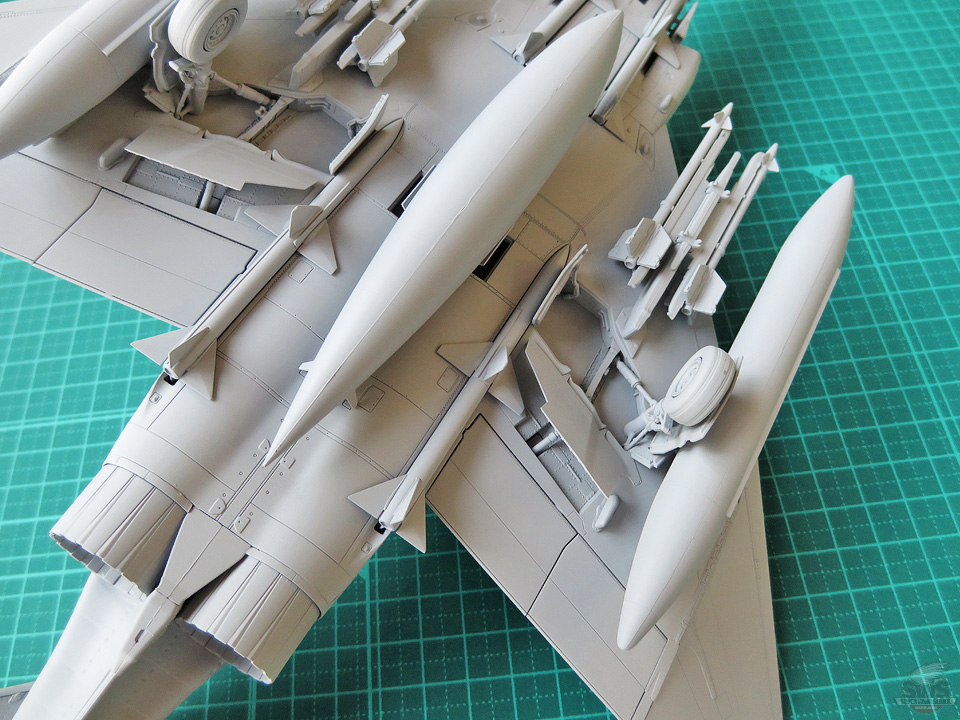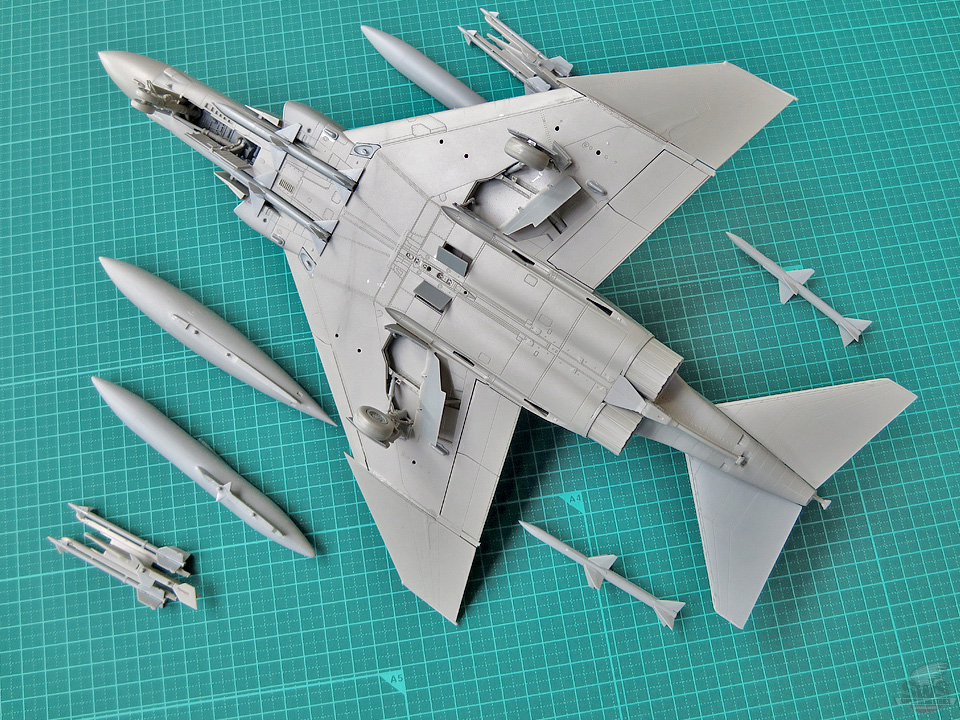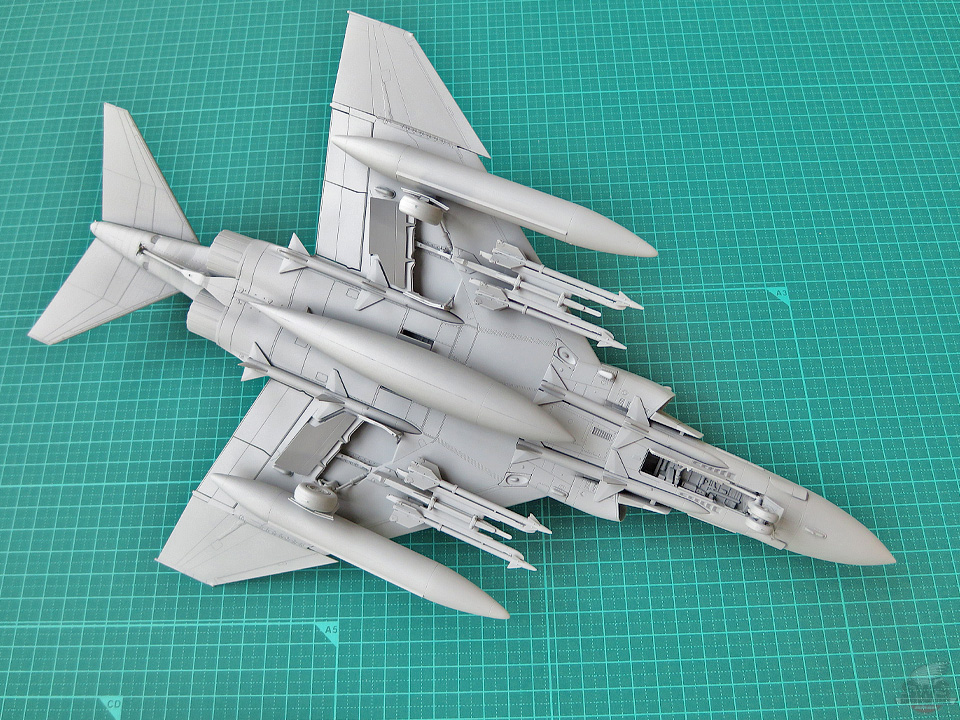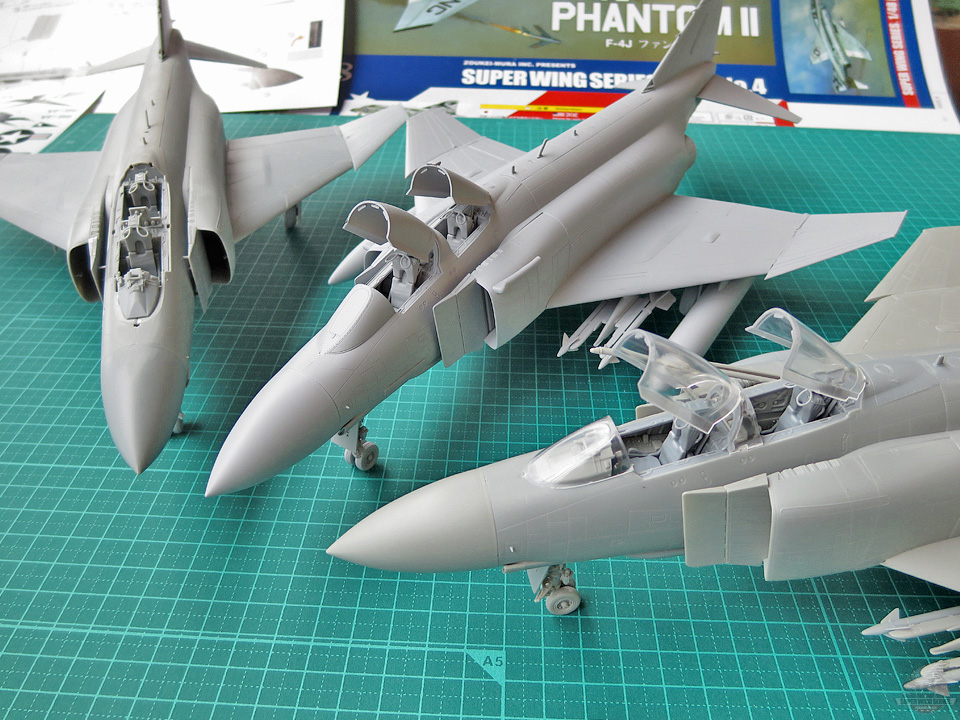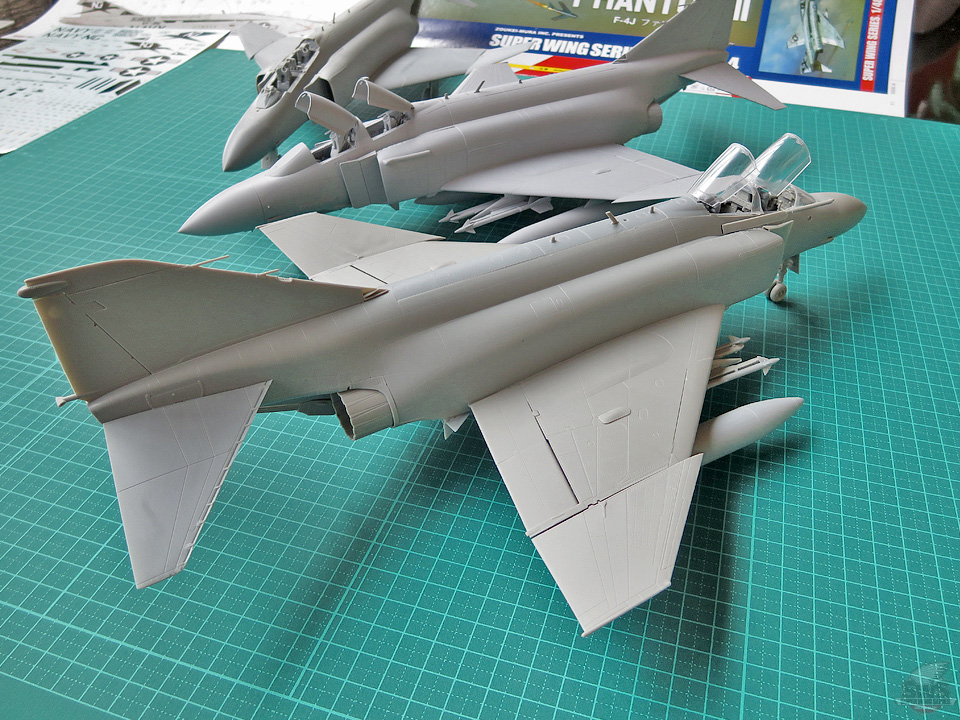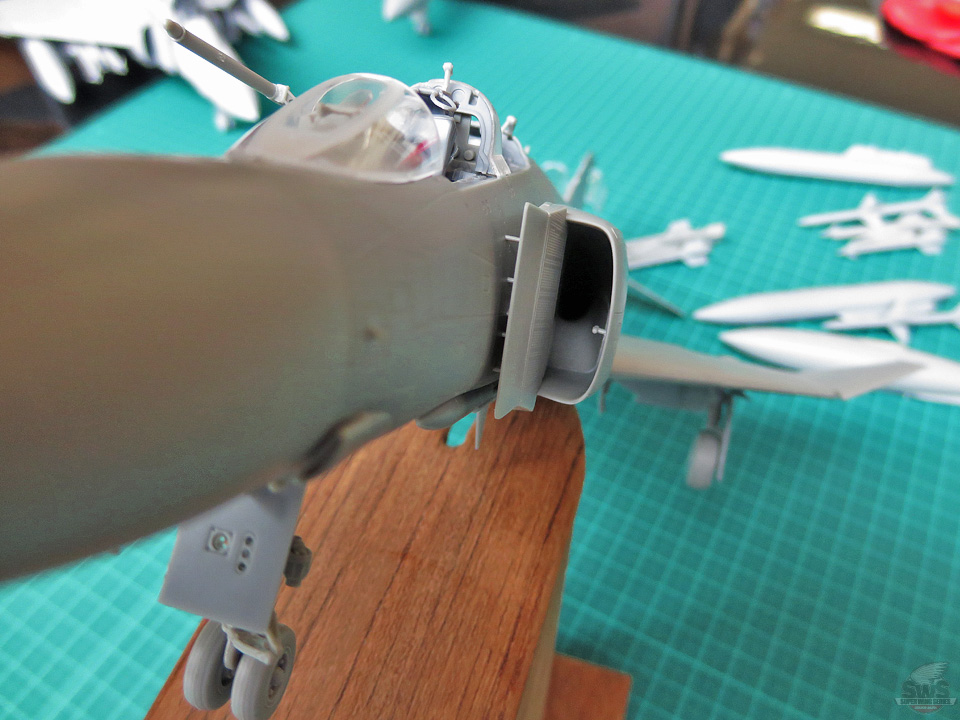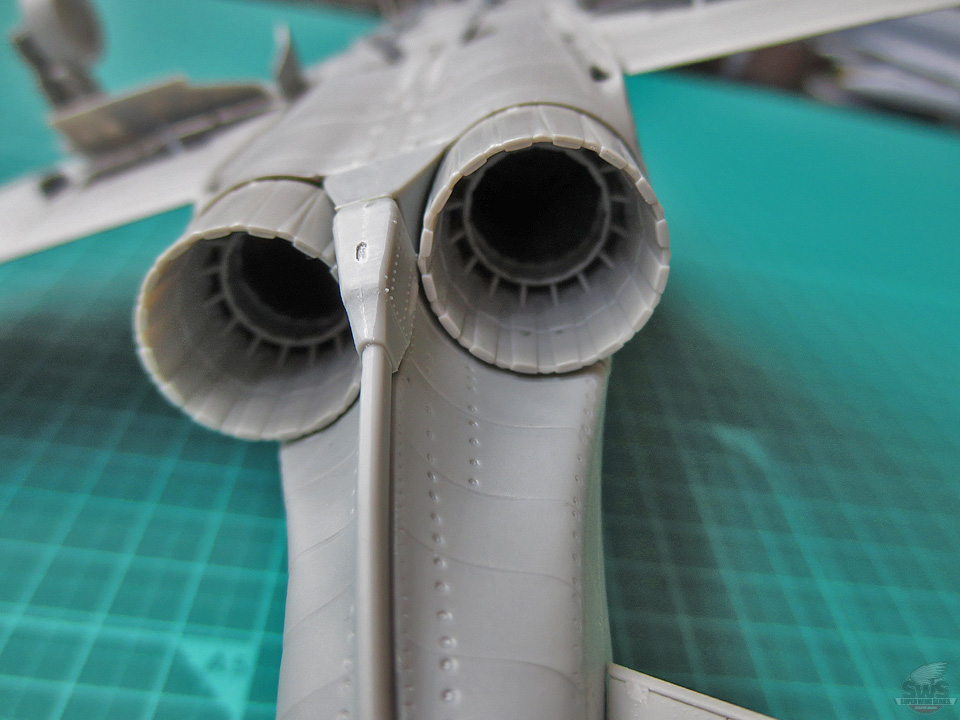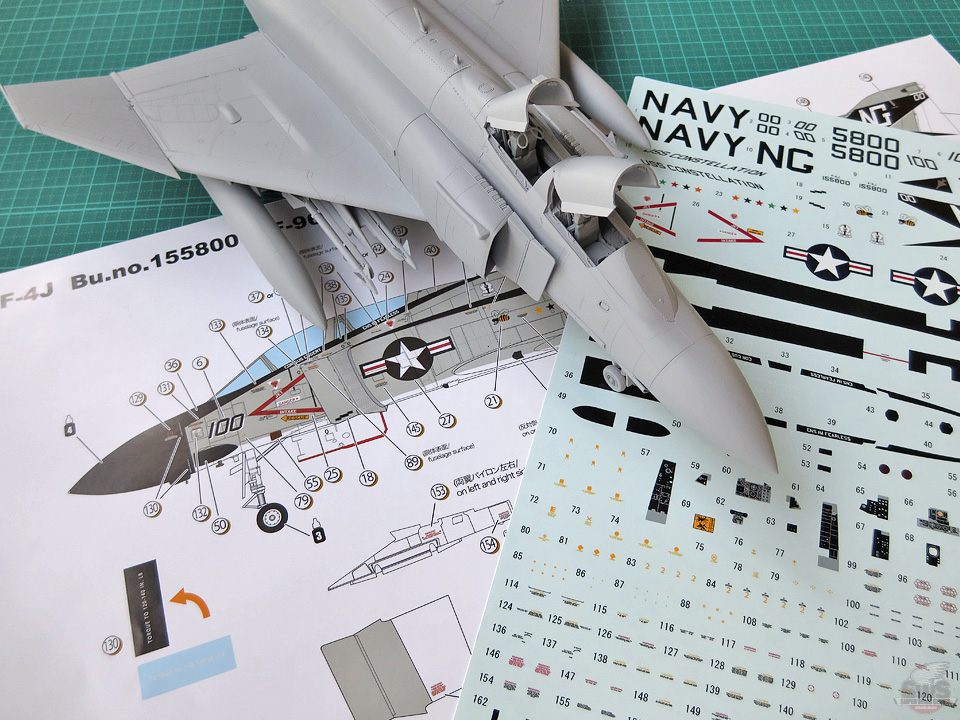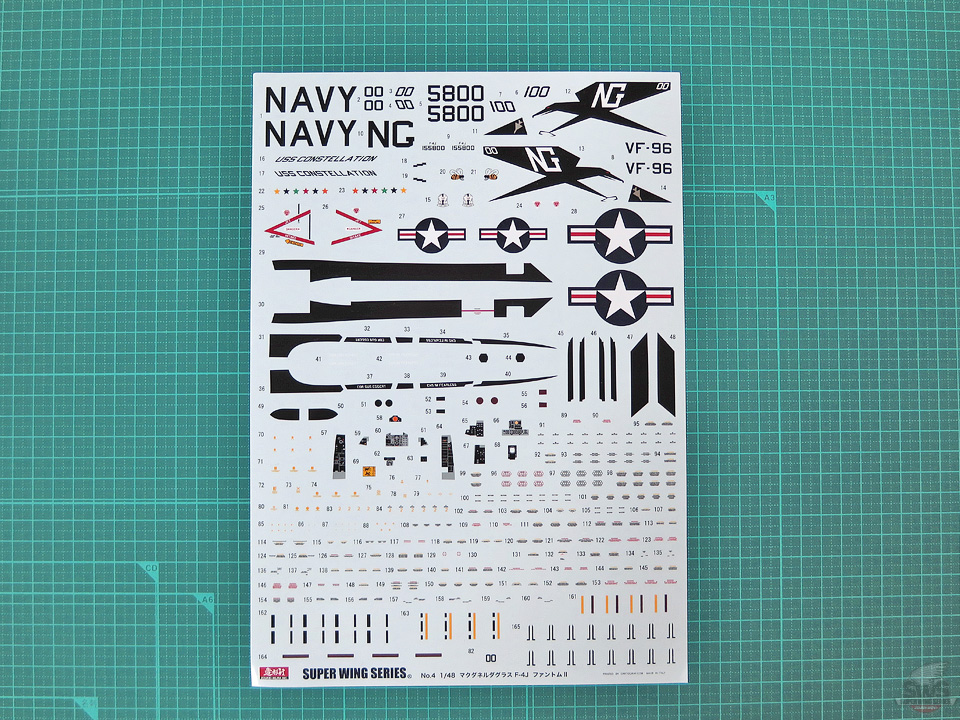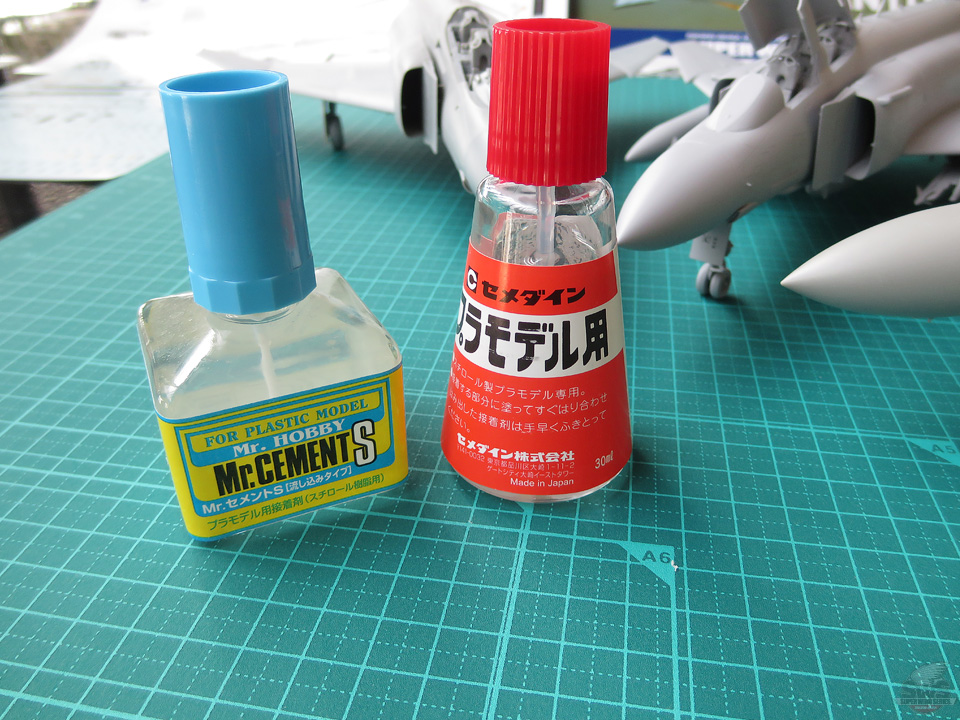 ---
Well, how was the prior taste of the SWS 1/48 F-4J?
SWS 1/48 F-4J has finally entered its final production stage.
Package, instruction manual, paint guide and also decals, everything is ready.
Of course, all these stuff will be awesome and ready when the kit will be released.
In case you are interested in: there are 10 runners in total, clear parts included.
In addition, a decal sheet made by Cartograf and a paint guide contained in the fine instruction manual make this kit a real luxury.
Package size: Length 28.5cm x Width 41.5cm x Height 10.5cm.
The package is the same as the SWS 1/32 Shinden. Look forward to it.
Japanese release is scheduled for December 23rd (Friday - National Holiday). Except a long delay in shipping due to weather conditions, port strike or any other incidents, the F-4J kit should be in your hands in a not too long time.
* For the customers who pre-order the kit, the delivery will be a little bit earlier.
So, if you want the kit even a little bit earlier, I definitely recommend you to pre-order it.
Well, next time I will finally show you for the first time the SWS F-4J fully painted kit made by the famous pro-finisher: Master Naoki Kobayashi. This build will be published in the Concept Note.
See you then!!
Hideyuki Shigeta
President, Zoukei-Mura
---