Update: December 20th, 2019
We Went to SMC in Telford!!
Zoukei-Mura participated as a vendor at the IPMS Scale ModelWorld show held in Telford, England, on the weekend of 9th and 10th November, 2019.
It was the first time in five years that I participated in the show, and it was very nostalgic to experience the ambiance of the Telford convention center and be reunited with the passionate scale model fans from all over Europe.

In this blog, I would like to share the photographs we took at the show, mainly at the Zoukei-Mura booth.

Let me give a big thank you to everyone who came to the Zoukei-Mura booth at the show and to all of you who bought SWS kits there. Please accept my gratitude on behalf of everyone at Zoukei-Mura. Thank you!!

I would also like to thank everyone who may not have been able to visit the show but are steadfast SWS kit patrons.

So now it's time to share our photos from the Zoukei-Mura booth, in order from the set-up to the closing, to the final packing up. I hope that you can take your time enjoying each and every photo to relive the passion, the fierce excitement, and all of the beaming smiles and delight of the modelers at the show.
---
Friday, 8th November: Set-Up Day
---
Fully Prepared and Ready to Go!
We Can't Wait for Tomorrow!
---
At Last SMW 2019 Begins!!
---
Now it's Time for the Famous
Zoukei-Mura Raffle!!
---
Time Flies When You're Having Fun,
And It's Over Before You Know It.
The Zoukei-Mura products we brought all the way from Japan were popular enough to almost entirely sell out by the end of the show. Thank you to everyone who came to our Zoukei-Mura booth at SMW 2019!!
And all of our heartfelt gratitude goes out to those who purchased kits, books, tools, accessories, and/or optional parts.

We will work hard to make even better scale airplane model kits, powered forward by all of your words of encouragement and support. Thank you for continuing to collect and enjoy Zoukei-Mura SWS kits.
---
The Hot Topic at SMW!!
Zoukei-Mura Brings You Definitive Reference Material on the Hs 129!!
We Also Found this Rare Book about the Hs 129 in the Romanian Air Force!!
---
1/32 Scale Hs 129 World Debut!!
See this Spectacular Kit for Yourself!!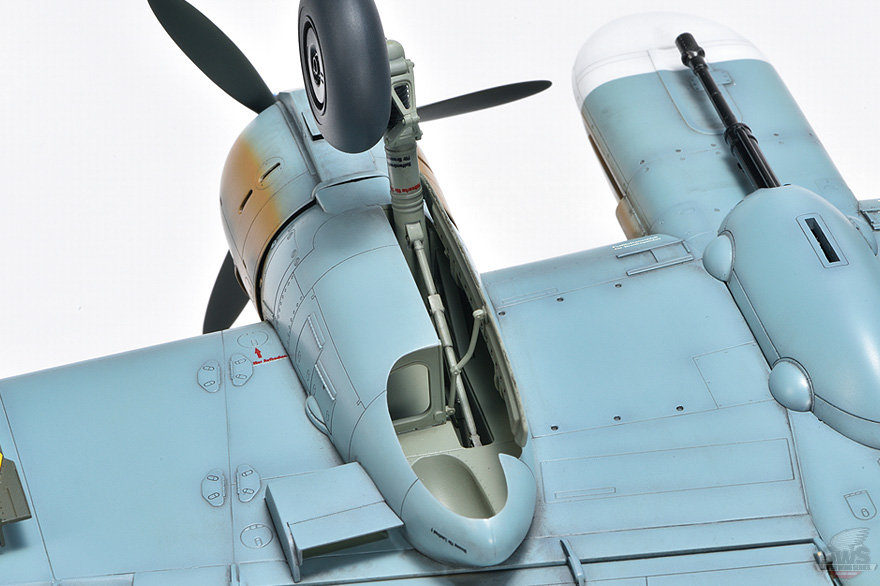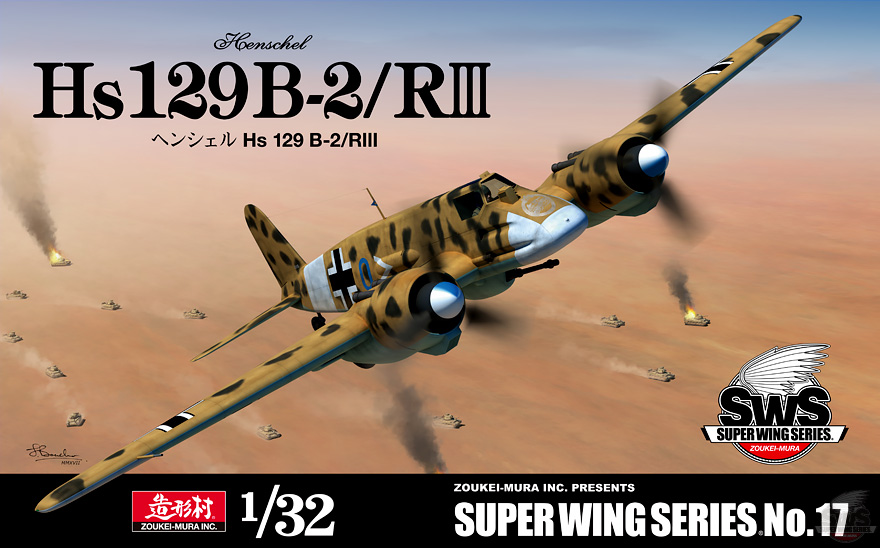 ▋SWS 17 1/32 Scale Henschel Hs 129 B-2/RⅢ

Injection-Molded Plastic Kit (Colors: Sand Brown, Clear), 428 parts
Retail Price in Japan: 13,000 JPY (plus tax)
Released: Nov. 23, 2019
---
That concludes my photographic report from the 2019 Scale ModelWorld in Telford.
I hope you enjoyed it.
This year was the first time in five years that I participated in the show and I received a very warm welcome and many kind comments and thoughtful presents from everyone. I cannot even begin to express my gratitude for your friendship and courage.
I truly enjoyed the show and it was great have modelers from the U.K., all over Europe, and even faraway locations such as the Middle East, Mexico, and Brazil speak to me fondly.
The SWS Development Team and I still have our hearts overflowing with all of your passionate words and encouragement that we received at the show.
Please keep looking forward to the continuing work of Zoukei-Mura.
Hideyuki Shigeta
President, Zoukei-Mura
---