Update: August 21st, 2020
What's up, SWS fans?!?
SWS fans, I hope you are all healthy and well, even as COVID-19 is spreading worldwide.
Here in Japan as well, even now there are reports on the news every day of more people infected with the virus. Thankfully, neither I nor my family have been infected, and all Zoukei-Mura staff members and their families have not been infected either. We have managed to stay healthy by taking the utmost precautions, cleaning every day and taking care to prevent infection.
I truly hope that all of you reading this blog post do not catch the COVID-19 virus either.
I will include the following information in this blog post.
1. 1/32 Hs 129 B-2 RⅢ: Concept Note Book and Optional Extra Parts Information
2. 1/48 F-4E Early: Release and Optional Parts Information
3. About IPMS USA Nationals 2020 Cancellation and SMW 2020
Please enjoy the latest exciting SWS information to wash away all of the disheartening COVID-19 news.
---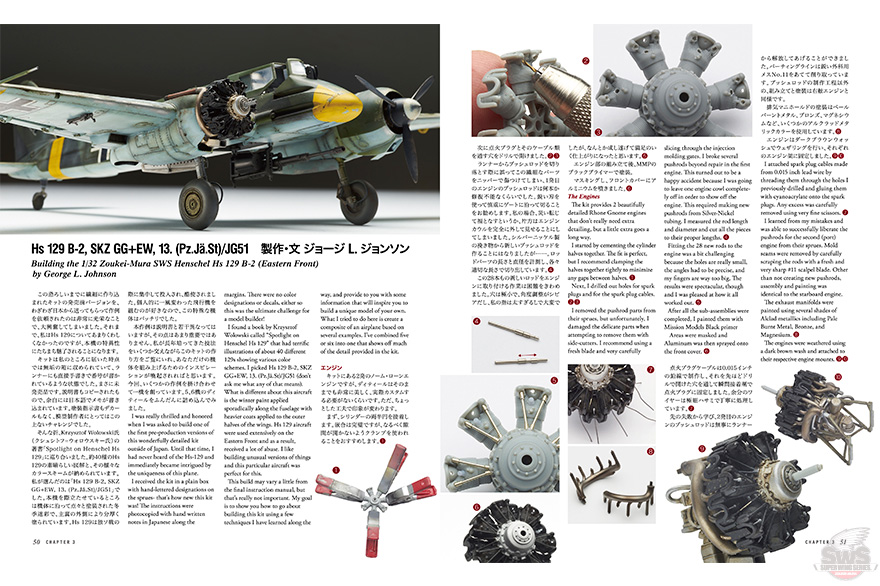 The Concept Note book for the SWS 1/32 Hs 129 B-1, B-2, and B-3 is here!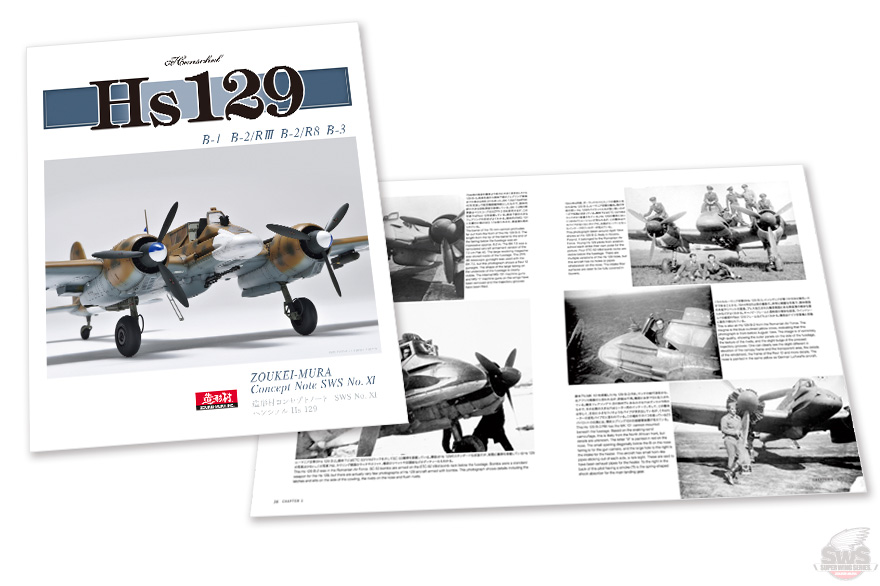 ▋Zoukei-mura Concept Note SWS No.XI Henshel Hs 129

Pages: 64, full color
Language: Japanese and English
Price: 1,000 JPY(+fee)
Read this first if you want to thoroughly enjoy your SWS Hs 129 kit!
The contents of this "Hs 129 Concept Note" book are big on the little details!
Your eyes and hands will surely be fired up with inspiration when you see the example builds of the SWS Hs 129 kit by two fantastic scale modelers, detailed in this book.

What is the Henschel Hs 129? Despite being relatively plain as a ground attacker, it showed its prowess as the nemesis of enemy tanks, fighting spectacularly in battlefields from the European front to North Africa to the Middle East.
For WWII aircraft fans, the Hs 129 is an unmissable and fascinating subject. This Concept Note book will unlock its gem-like value, sure to be a shining addition to your collection.

Despite its clunky and strange appearance, the Hs 129 could be said to be a forerunner to modern tank buster aircraft such as the USAF A-10, and its nimble agility makes it truly appealing. Please enjoy seeing the build process of the Henschel Hs 129.
---
To All F-4 Phantom Lovers:
The long-nose F-4 kit series begins with the release of the F-4E Early!!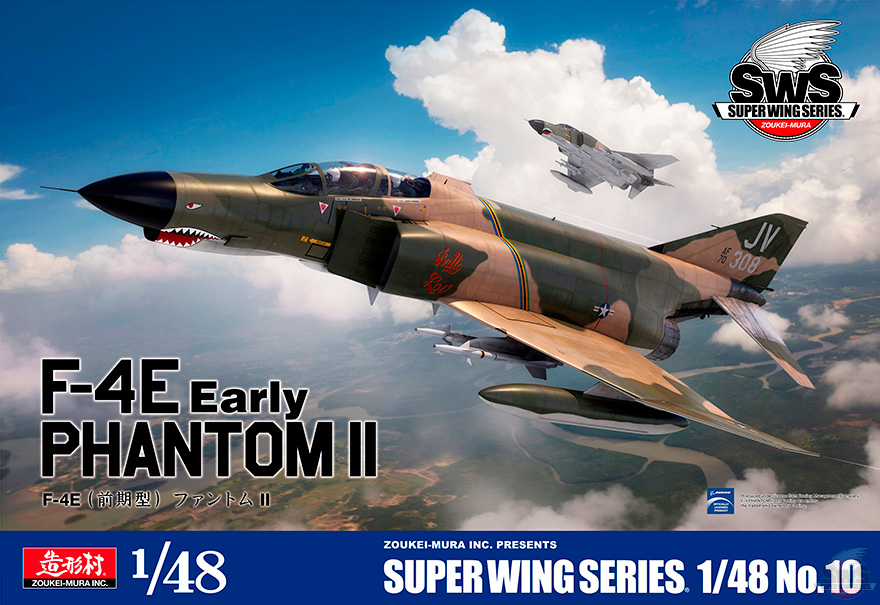 ▋SWS 1/48 scale F-4E Early Phantom Ⅱ

Injection-Molded Plastic Kit (Colors: grey, Clear), 481 parts
Price: 7500JPY(+fee)
Release: August 29, 2020 (JST)
This is it, the ultimate Phantom Phamily!!
The long nose kit brothers, starting with F-4E Early, have an astonishing total of seven variations!!
●F-4E Early:

Released in Japan on August 29!

●F-4EJ Kai (Retirement Commemoration Marking):

Planned release at the end of 2020 or early 2021

●F-4G:

Planned release in Summer 2021

●F-4E Late:

Release date TBD

●F-4F

Release date TBD

●F-4EJ

Release date TBD

●F-4F/ICE

Release date TBD
That's all- truly a huge series for all of you Phantom phanatics! And the first shot, resonating loudly from high above, is the "F-4E Early," to be released in Japan on the morning of August 29, 2020 (JST)!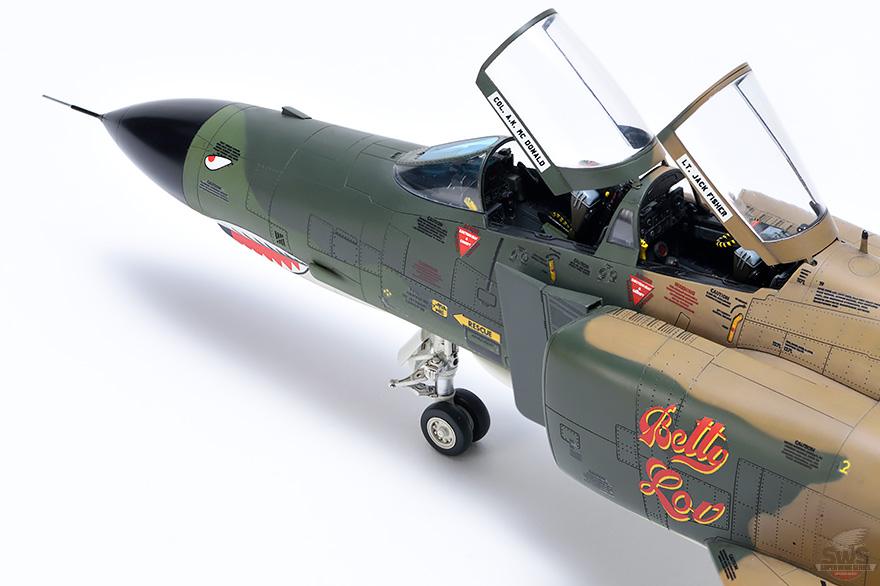 The SWS Phantom series, which began with the F-4J Short Nose kit in 2016, has received much praise and kind reviews. However, we have taken this opportunity to even further improve upon our scale model kits with all-new design and molding.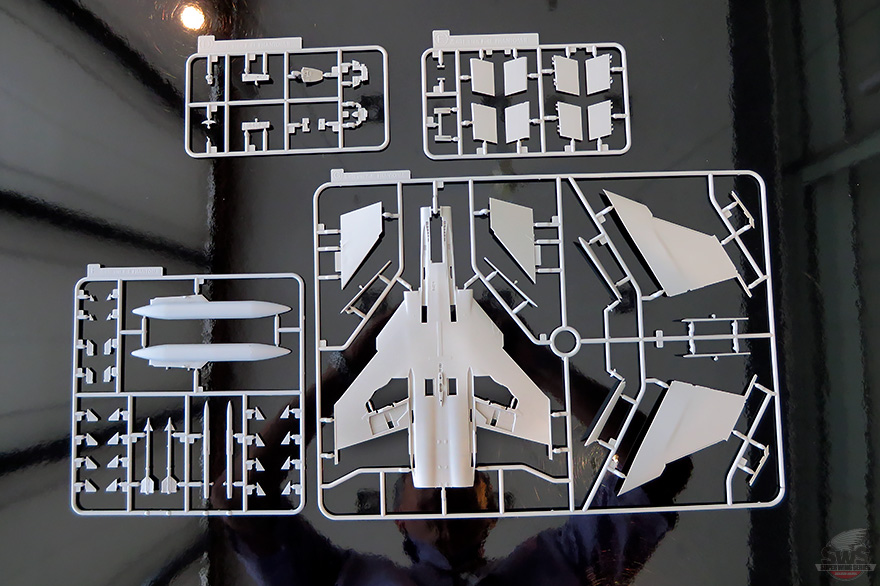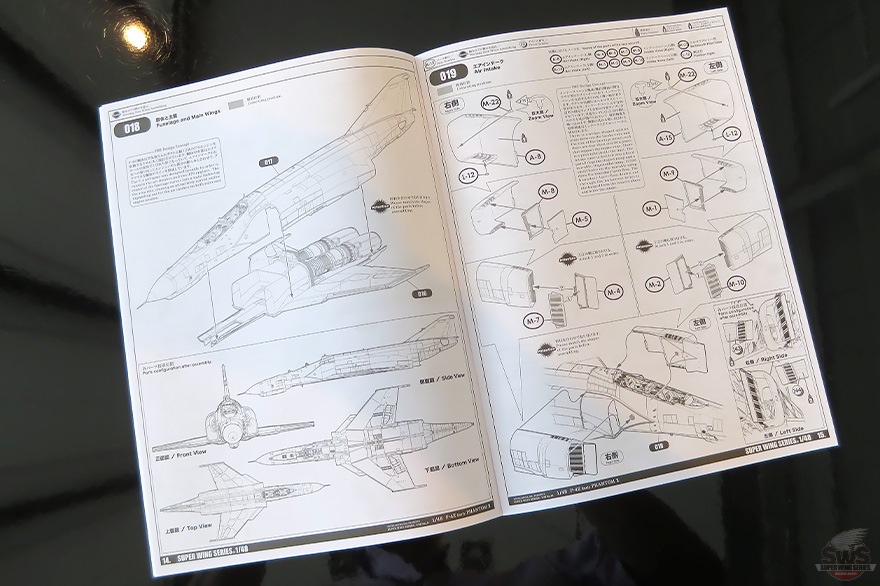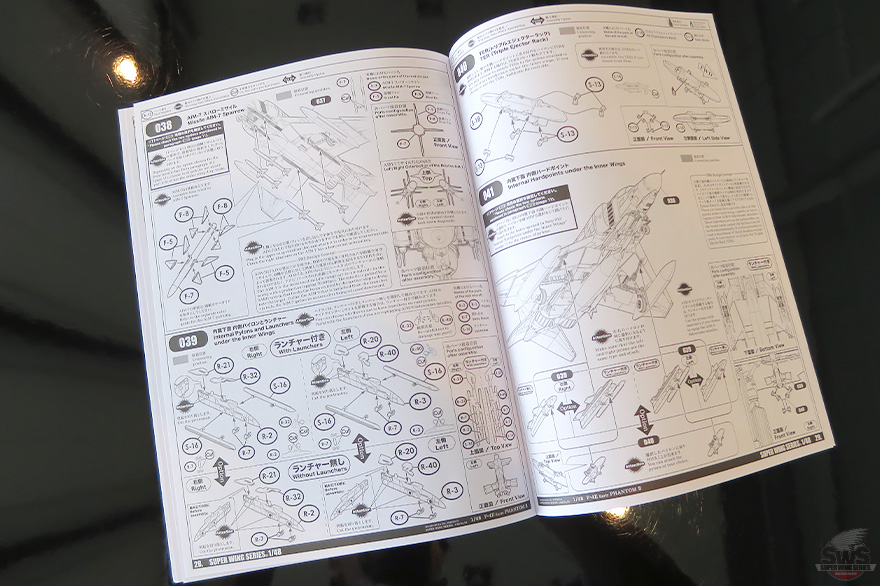 ---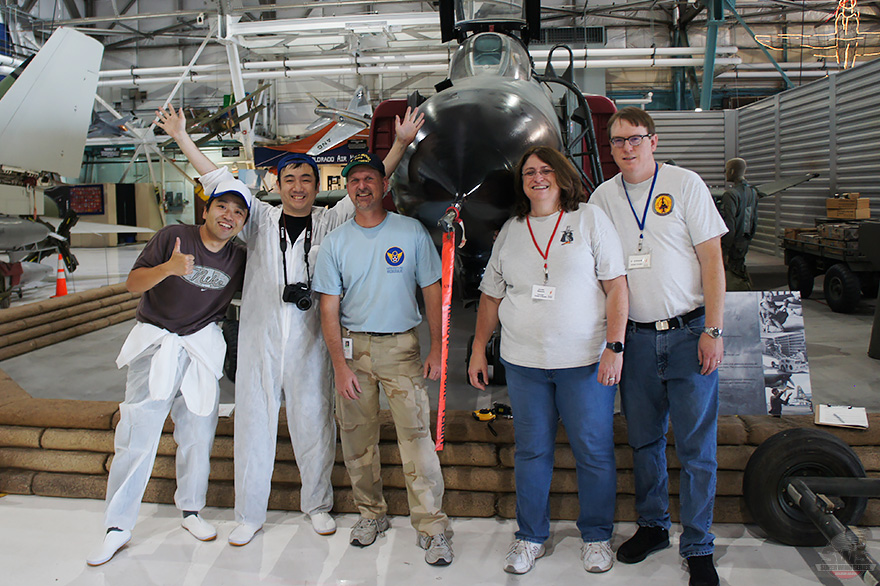 As one would expect from Zoukei-Mura, these long nose F-4 brothers are based on examination of the actual aircraft at Wings Over the Rockies Air & Space Museum.
Thanks to the kind assistance of the local staff including Dave, Jennifer, David, and Matthew, we are able bring kits that are worthy of the title Zoukei-Mura SWS to F-4 Phantom lovers all over the world.
A variety of optional extra parts released along with the F-4E early kit!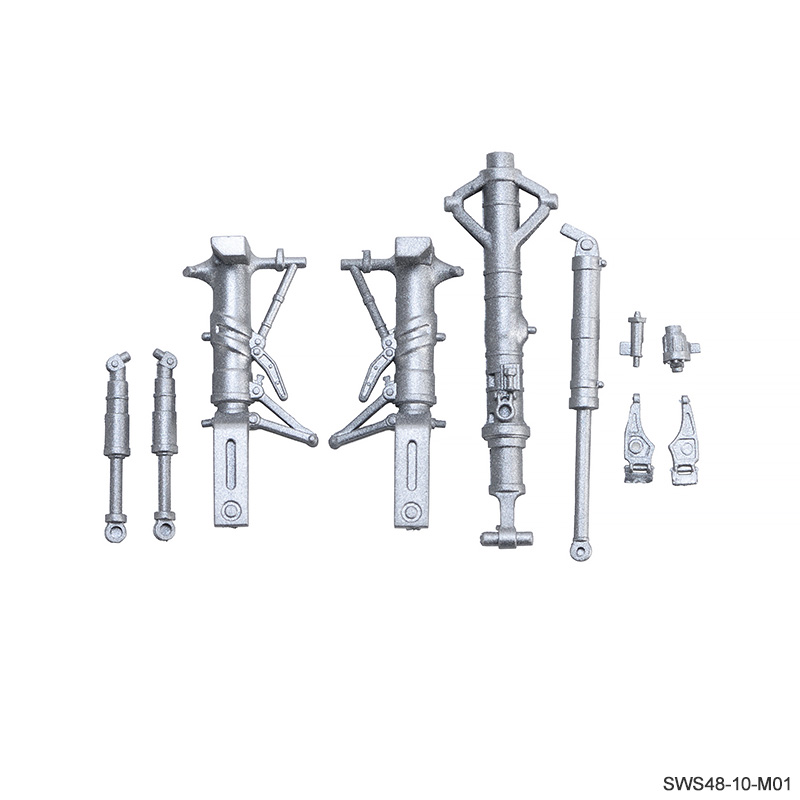 ▋SWS48-10-M01 F-4E/EJ/F/G Metal Struts

Type: White metal assembly kit
Price: 1600JPY(+fee)
Release: August 29, 2020 (JST)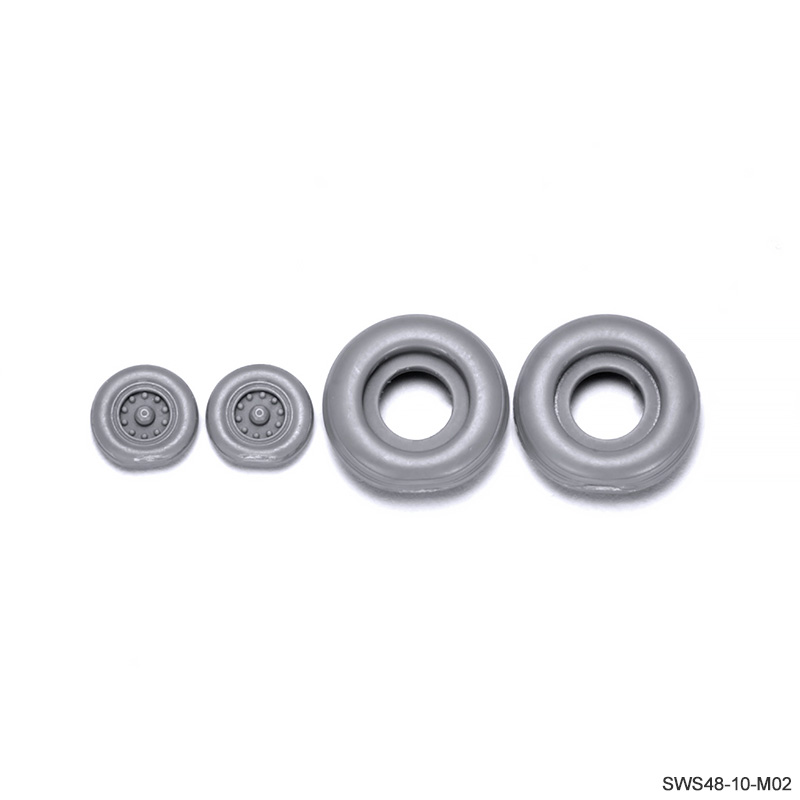 ▋SWS48-10-M02 F-4E/EJ/F/G Weighted Tires

Type: Resin assembly kit
Price: 1200JPY(+fee)
Release: August 29, 2020 (JST)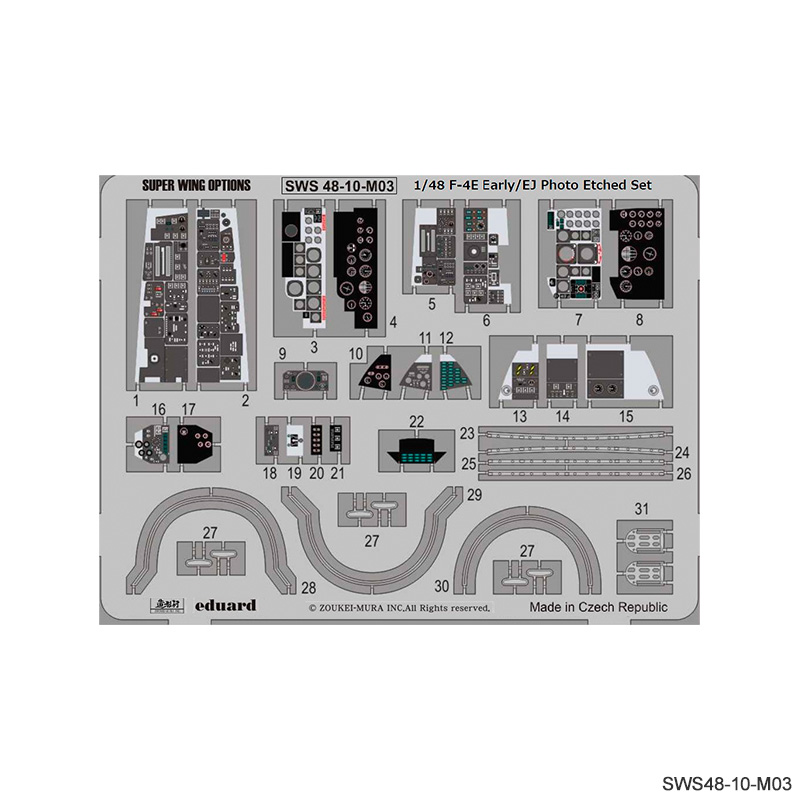 ▋SWS48-10-M03 F-4E Early/EJ Photo-Etched Set

Type: Photo-etched parts & Turned metal parts
Price: 2000JPY(+fee)
Release: August 29, 2020 (JST)
October 24, 2020 (JST)
The release date will be rescheduled due to the manufacturer's delays.
---
We are so sorry to everyone who planned to go to the 2020 IPMS USA Nationals in San Marcos!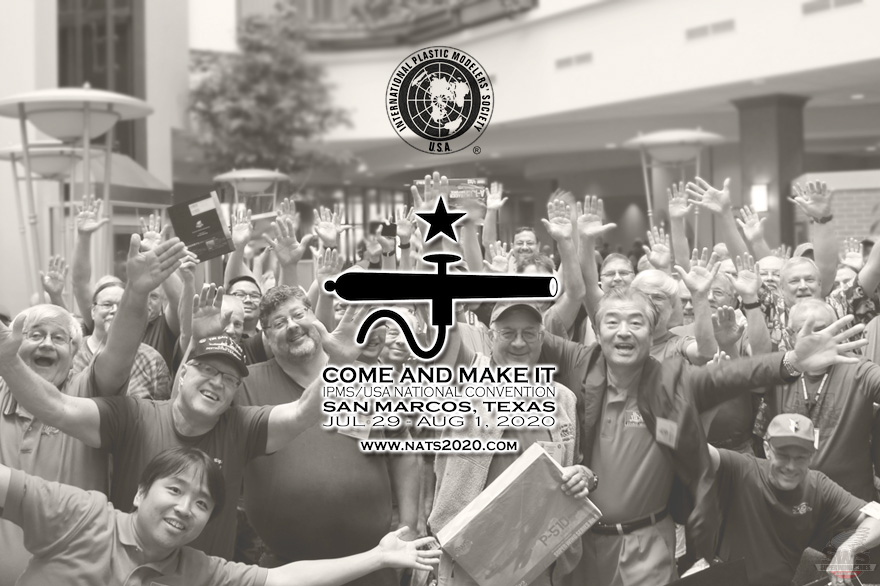 Not being able to go to San Marcos this year for the 2020 IPMS USA Nationals is so disappointing. As you might imagine, if it were not for COVID-19, Zoukei-Mura planned to bring the new SWS F-4E Early kit and Hs 129 Concept Note, along with a variety of products to display and sell at our booth. We were also so looking forward to our fun raffle as well…
It's such a shame!
And for Scale ModelWorld 2020 in Telford, planned to be held in November, much to our regret we do not plan to participate as vendors this year. We won't be able to greet all of the fans who kindly look forward to seeing Zoukei-Mura every year. All we can do is hope and wish that this situation improves as soon as possible.
However, luckily there is our VOLKS Official Website Store (available in English) as well as SWS Friend Shops all over the world from whom you may purchase SWS kits. Please check out your local SWS retailer to purchase the kits of your choice.
To all our SWS brothers worldwide:
It is said that catching COVID-19 can cause pneumonia, worsen preexisting medical conditions, and in the worst cases cause death, especially for those over 65 and older like myself.
Please, try to refrain from entering crowded areas or travelling. Be sure to keep sanitary, get enough nutrition, and sleep well. No matter, please be careful not to be infected.
As for myself, I have been spending weekends with my wife in our blueberry field about an hour away from our home, enjoying gardening together.
There are small ponds there, where I keep small fish like medaka and goldfish, as well as nishikigoi carp.
A variety of frogs, lizards, dragonflies, and insects gather there, attracted by the water, and in turn some unwelcome small animals such as raccoons and badgers come to prey on them.
By the time they are ripe and ready to be eaten, most of the tomatoes, eggplants, watermelons, and other crops in the field have been taken by crows and small animals, so we are left with only a few to eat ourselves. But that's just the way it is, isn't it?
Anyway, please, everyone, do your utmost not to become infected by COVID-19, and don't lose to this virus. Please spend your days in health and stay safe.
That's all for now. Until the next blog post, goodbye!
Hideyuki Shigeta
President, Zoukei-Mura
---