How are you SWS brothers of the world?
Here in Kyoto, even today a gloomy rain is falling down from the morning.
Yes. The Japanese archipelago is currently in the middle of the rainy season called "tsuyu". Every single day heavy clouds hang in the sky until mid of July, and we have 3 or 4 days of rain in a week for sure. Depending on where you are in Japan, heavy rain may also be over 100 mm per hour.
This year, heavy rain is going on in the Kyushu Island. Heavy rain right after that big earthquake… Landslides due to the slack of the ground are likely to create even more damages. Dear people of Kyushu, please take care of yourselves.
Anyway, thanks to this rain, vegetables and rice will grow up quickly; this is like a gift given to Japan.
So I am actually thankful for this rain; but too much rain will cause floods, while on the contrary, no rain will cause drought with consequent problems for Japan.
Japan spread from North to South like an arch. 75% of the territory is made up by mountains, and the sudden flows of rain will make both the Pacific Ocean and the Sea of Japan roll over. The Kanto plain where Tokyo is located is the exception of the exceptions. It is the only land to become a relatively big plain being an alluvial fan of the Tone River.
Nothing incredible as the Japanese islands, taken altogether, make up less than the American State of California.
From Kyoto, where our Headquarter is, we can reach both the Pacific Ocean and the Sea of Japan with a two hour drive.
But the landscape during the trip is just mountains and mountains. You will be driving through mountain forests for the most, and understand why Japan is called the "Country of Mountains".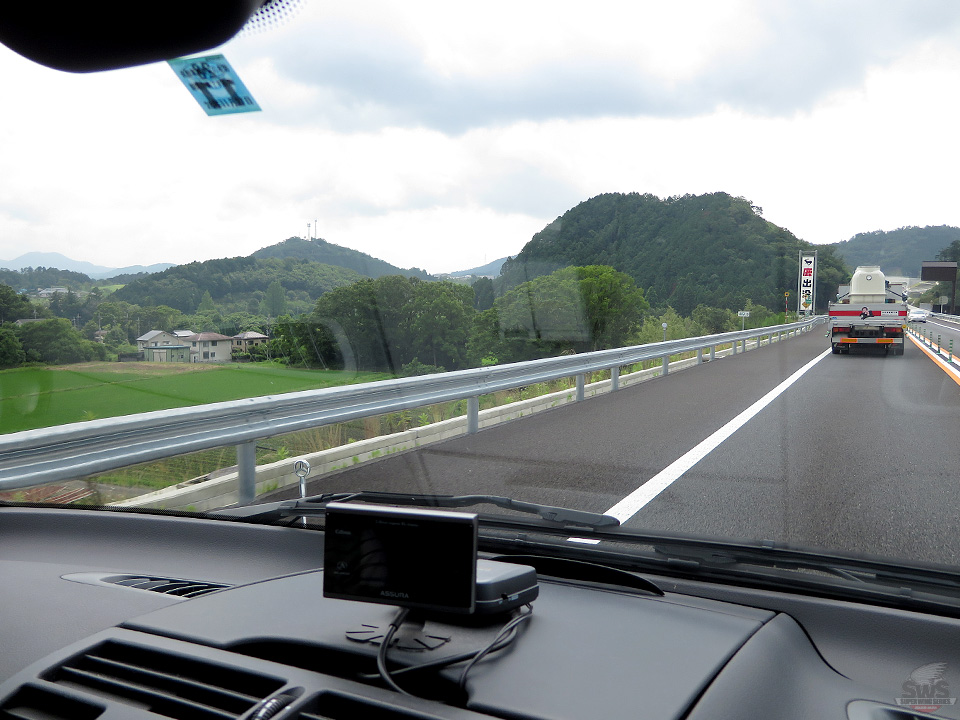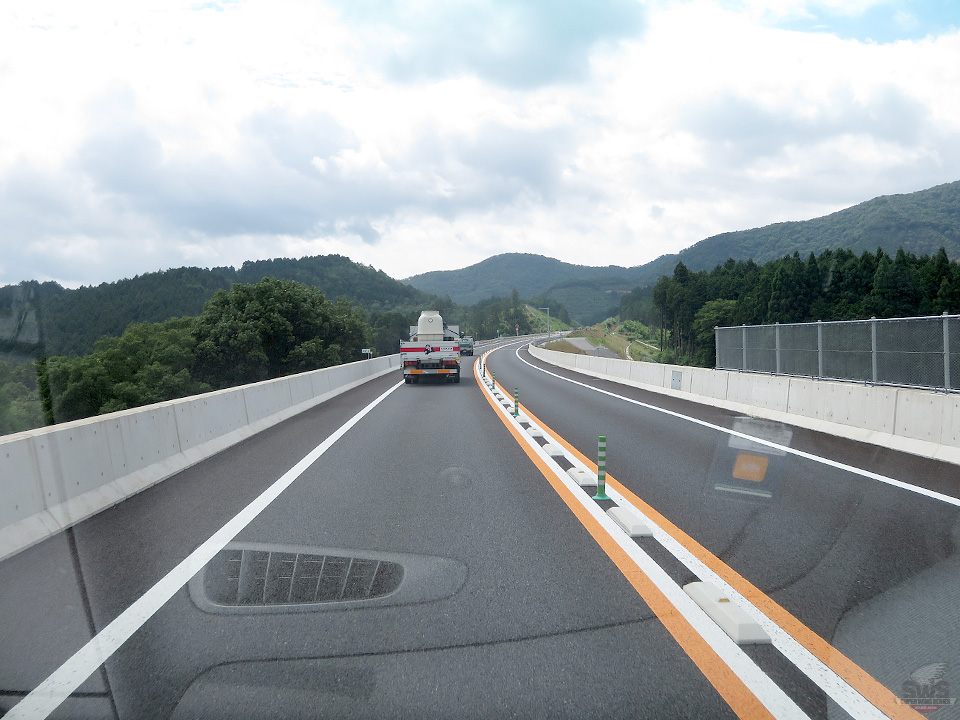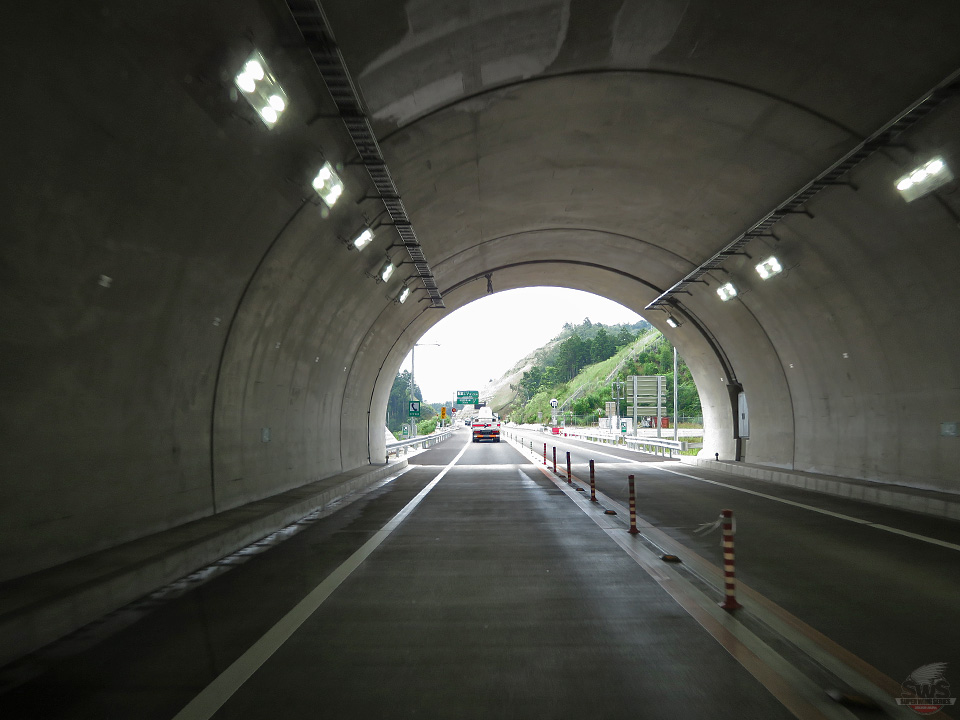 ---
Hey! Just like I said!!
I guess the build of the SWS Do 335 kit that we have delivered from Japan to all of you guys around the world is at a good point.
2 years has passed since we announced its development.
After the fun of the prior taste, when you were impatiently waiting, you have the real charm of the "current taste" right now in front of you to enjoy.
How is it? How is this Do 335 kit workmanship? I guess this is exactly what an SWS kit should contain.
What? You already finished it??! Oooooh, that's awesome!!
If you're ok, let me see how your finished kit looks like.
And……..!
Hey! Just like I said!!
With the SWS kit, you can understand this far the Do 335's secrets!
From now on, you will not be surprised at allllllllllll, no matter how you look at the pictures of the real Do 335 with its particular shape. (That's just the same for me!). Indeed, why did this aircraft had such a unique shape? Then, why two powerful engines were installed back and forth and why such thick main wings? And why was this aircraft urgently requested and adopted at the end of the war by the Luftwaffe?
Etc. etc.… If you're a WWII Luftwaffe enthusiast, you can enjoy more and more both the real uniqueness and the fantasy of this aircraft with an unprecedented detailed representation.
Oh by the way. This kit is unexpectedly easy to assemble, just like you're dumbfounded and the build goes on very smoothly, doesn't it?
Engine, cockpit, every section of the aircraft… You should have been surprised by the easiness and "handiness" this build goes on with.
What? You're still being amazed!
That's it, that's it. The awesomeness and happiness keeps going.
I'm going to use this blog entry to introduce you where the Do 335 is sold, in each of our Zoukei-mura specialized VOLKS Hobby Shops from Hokkaido to Kyushu.
Dear SWS brothers all over the world, I know that stepping into a Japanese hobby shop is not very easy for most of you, so this is a special chance.
Enjoy the SWS corners inside our VOLKS Hobby Shops, where VOLKS is Zoukei-mura's mother company.
Of course, if you live in Japan, in every VOLKS store across the country where you will step in, you can get the Zoukei-mura kits and related items, as well as scale models from all over the world.
Our staff is looking forward to welcoming you.
For you guys living outside of Japan, there are also hobby shops near your place where you can find our SWS kits whenever you want, so feel free to go there for your shopping.
If the hobby shop you are used to go is not importing our kits yet, well, take this chance to recommend them the SWS kits! That will surely be appreciated by other modelers and more customers will come.
So let me introduce you our "VOLKS Hobby Shops".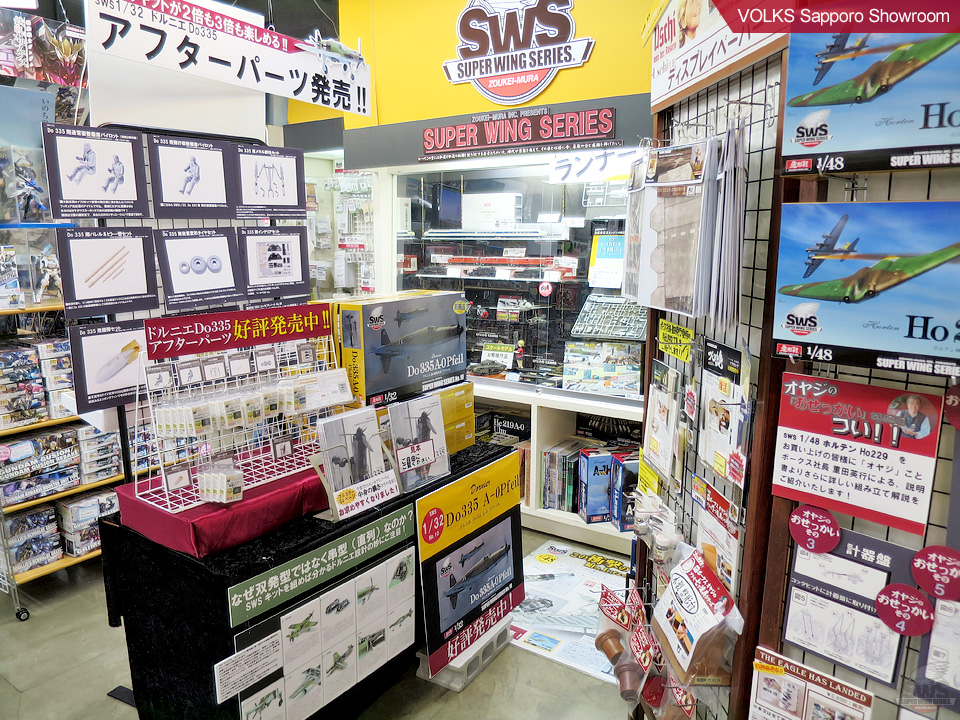 VOLKS Sapporo Showroom

IKEUCHI ZONE B2F, 2-9-1 Minamiichijyo Nishi, Chuo-ku, Sapporo-shi, Hokkaido 060-0061
Tel 011-218-5441
Opening 10:00~20:00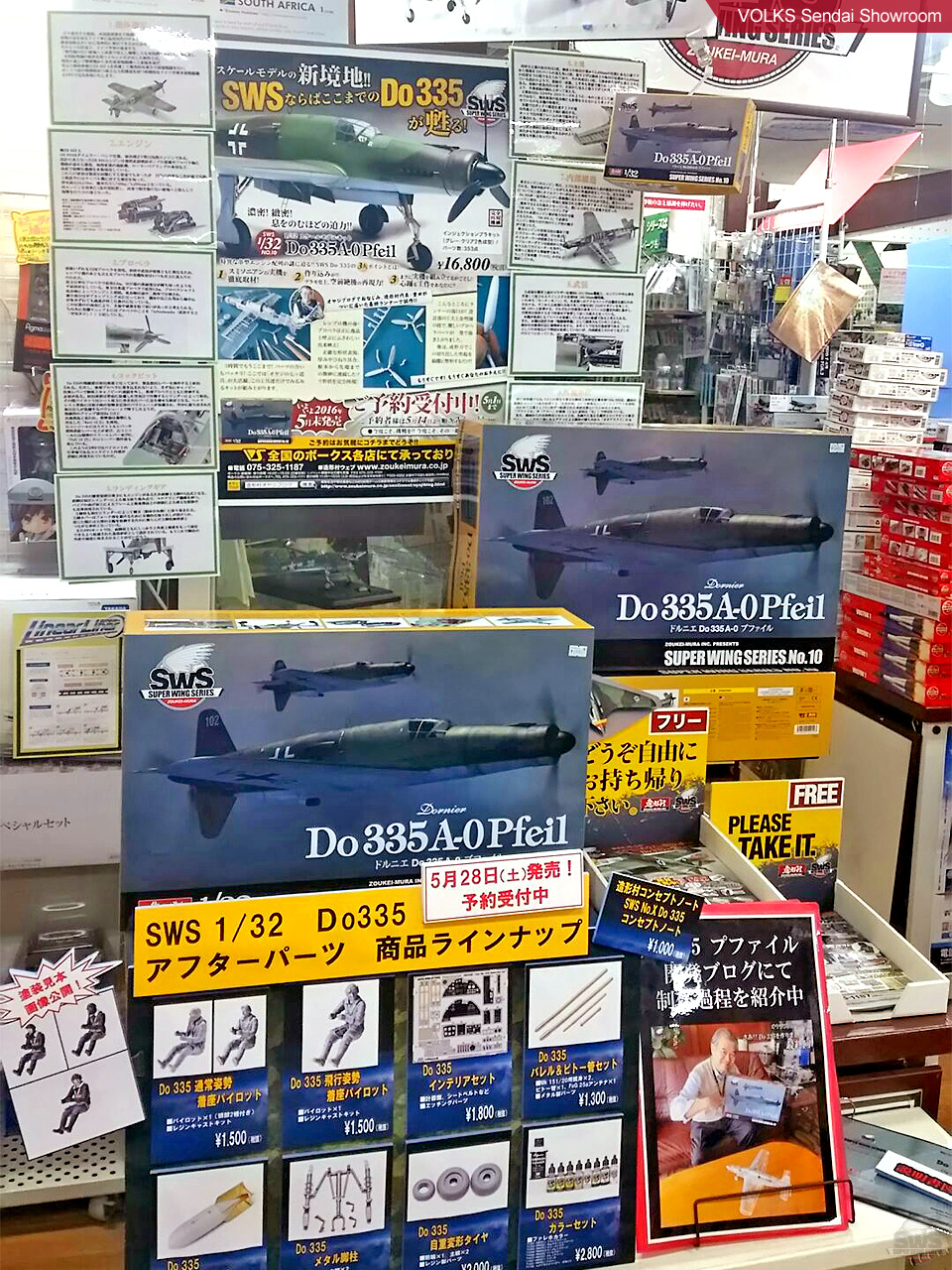 VOLKS Sendai Showroom

GS Building 2F, 1-10-23 Chuo, Aoba-ku, Sendai-shi, Miyagi 980-0021
Tel 022-726-3070
Opening 11:00~20:00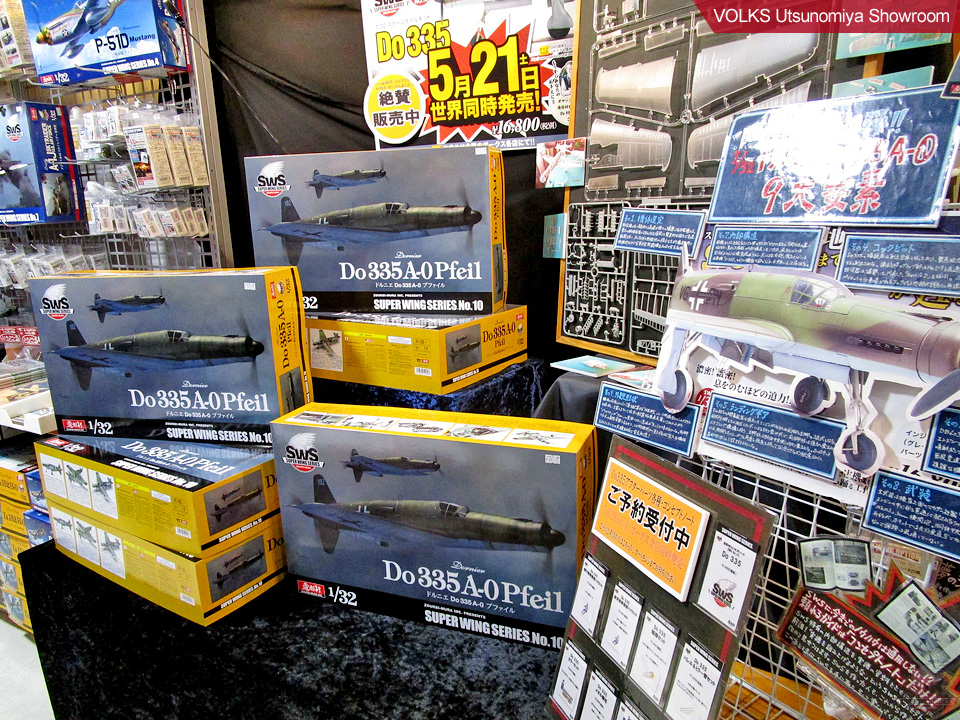 VOLKS Utsunomiya Showroom

Utsunomiya Festa 6F, 2-18 Mageshi-cho, Utsunomiya-shi, Tochigi 320-0803
Tel 028-636-9393
Opening 10:00~20:00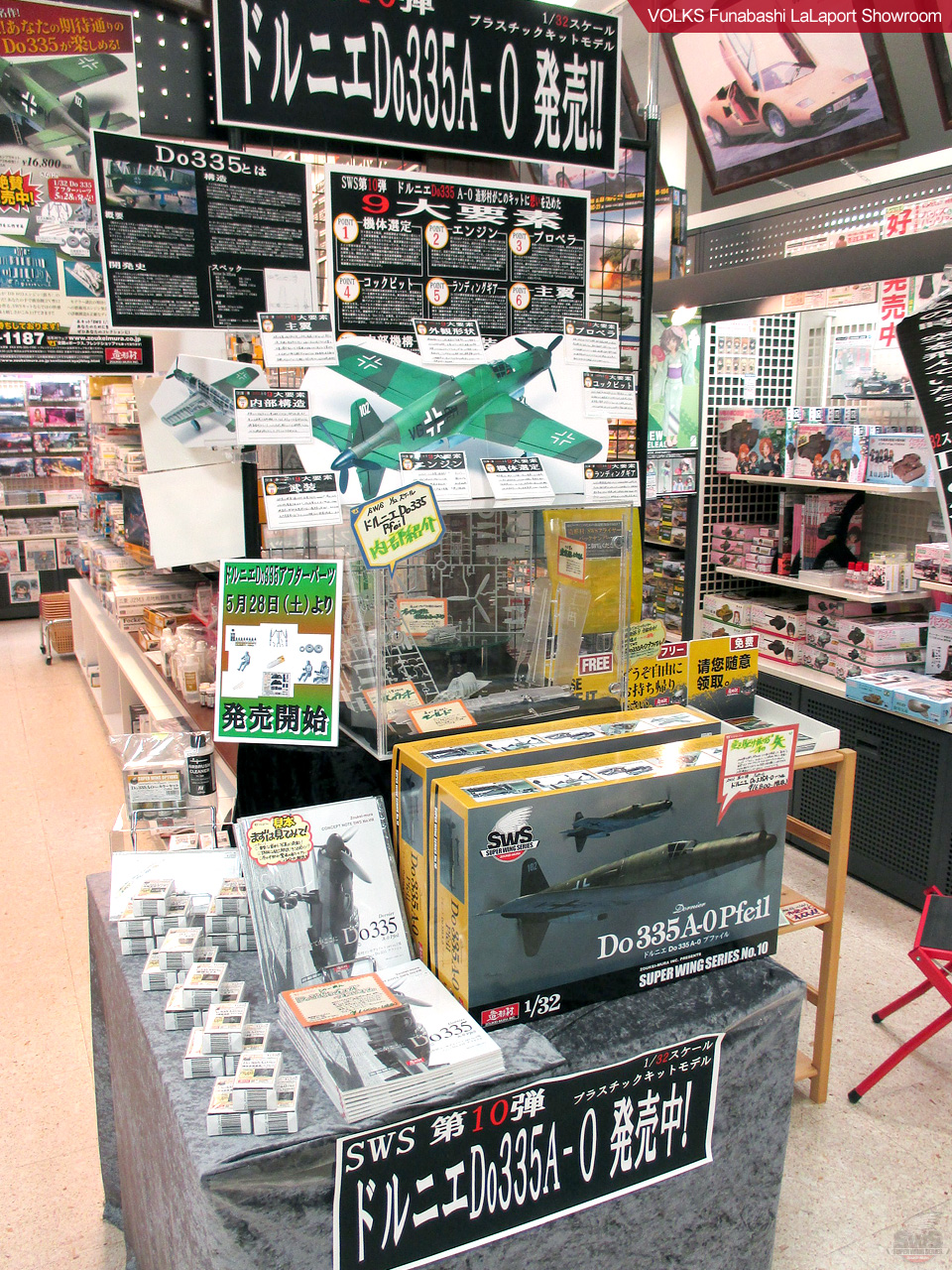 VOLKS Funabashi LaLaport Showroom

LaLaport TOKYO-BAY NORTH Building 2F, 2-1-1 Hama-cho, Funabashi-shi, Chiba 273-8530
Tel 047-437-2291
Opening
Monday through Thursday: 10:00~20:00
Friday, Saturday, Sunday, holidays: 10:00~21:00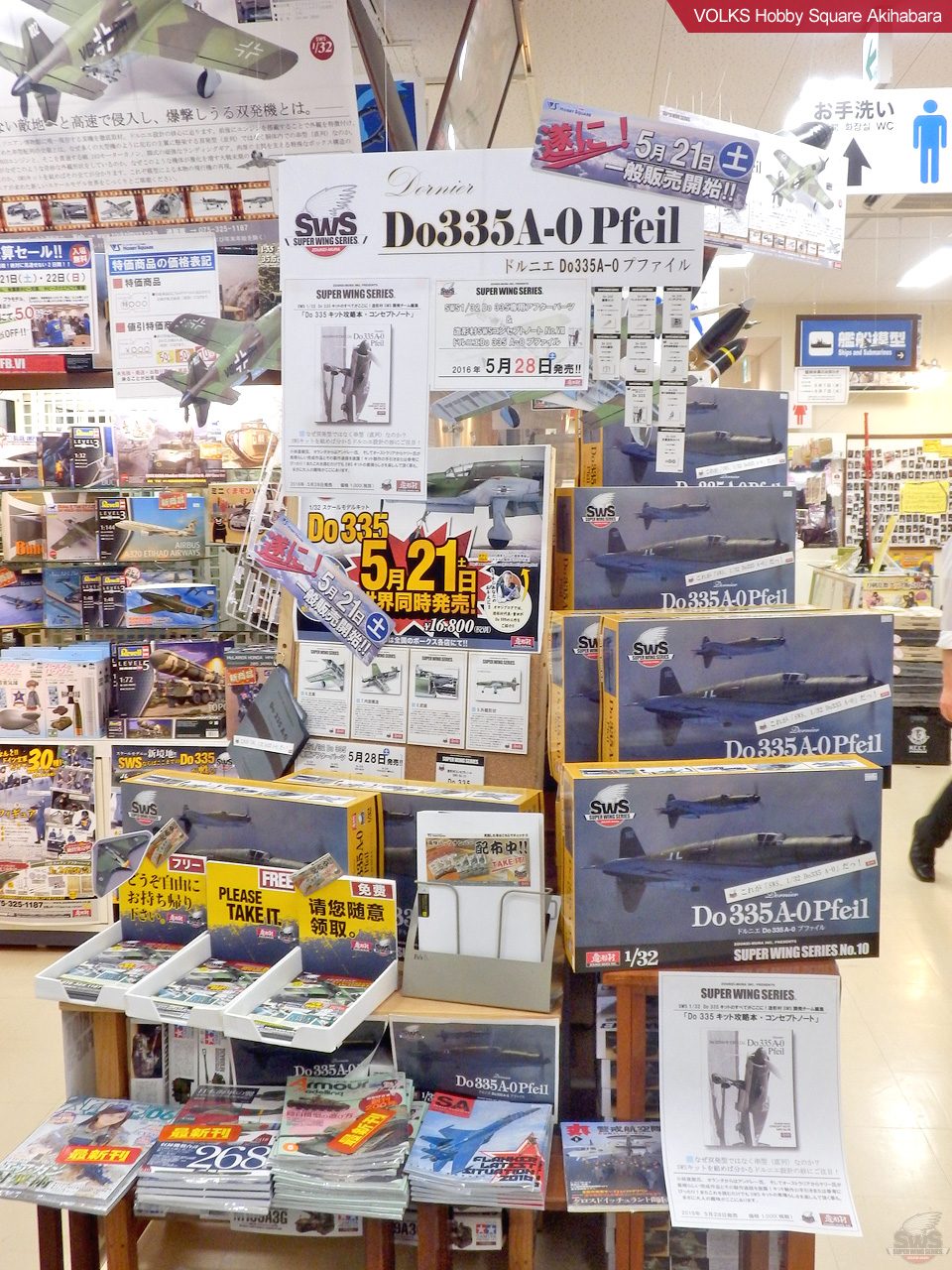 VOLKS Hobby Square Akihabara

Radio Kaikan 8F, 1-15-16 Sotokanda, Chiyoda-ku, Tokyo 101-0021
Tel 03-5256-1990
Opening
Monday through Friday: 11:00~20:00
Saturday, Sunday, holidays: 10:00~20:00
VOLKS Akihabara Hobby Paradise

1-15-4 Sotokanda, Chiyoda-ku, Tokyo 101-0021
Tel 03-5295-8160
Opening
Monday through Friday: 11:00~20:00
Saturday, Sunday, holidays: 10:00~20:00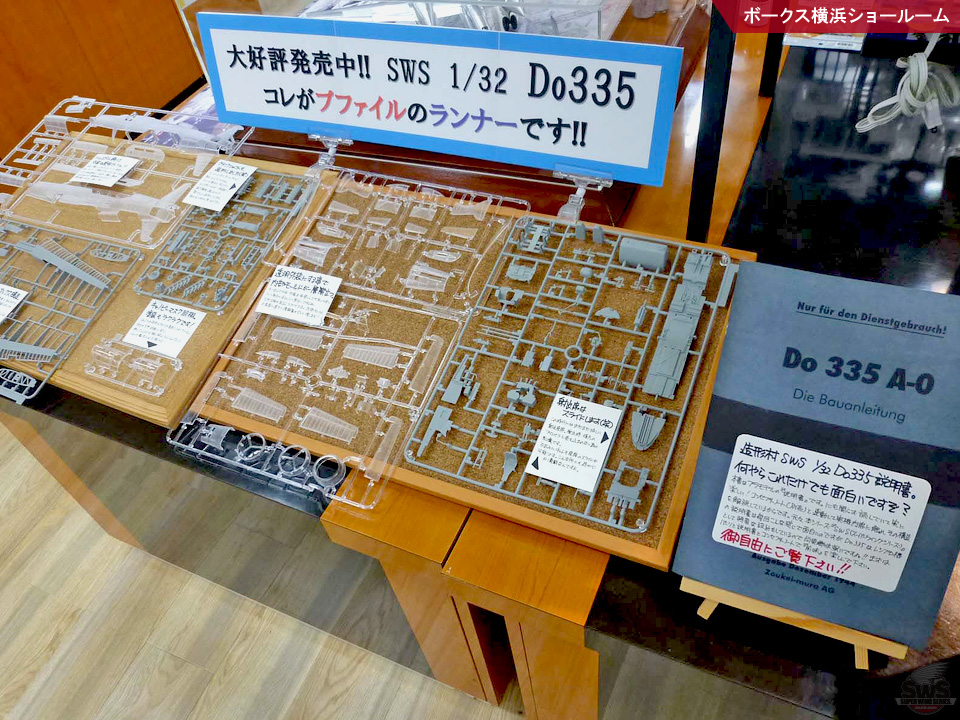 VOLKS Yokohama Showroom

Yokohama VIVRE 9F, 2-15-13 Minamisaiwai, Nishi-ku, Yokohama-shi, Kanagawa 220-8577
Tel 045-321-7871
Opening 11:00~21:00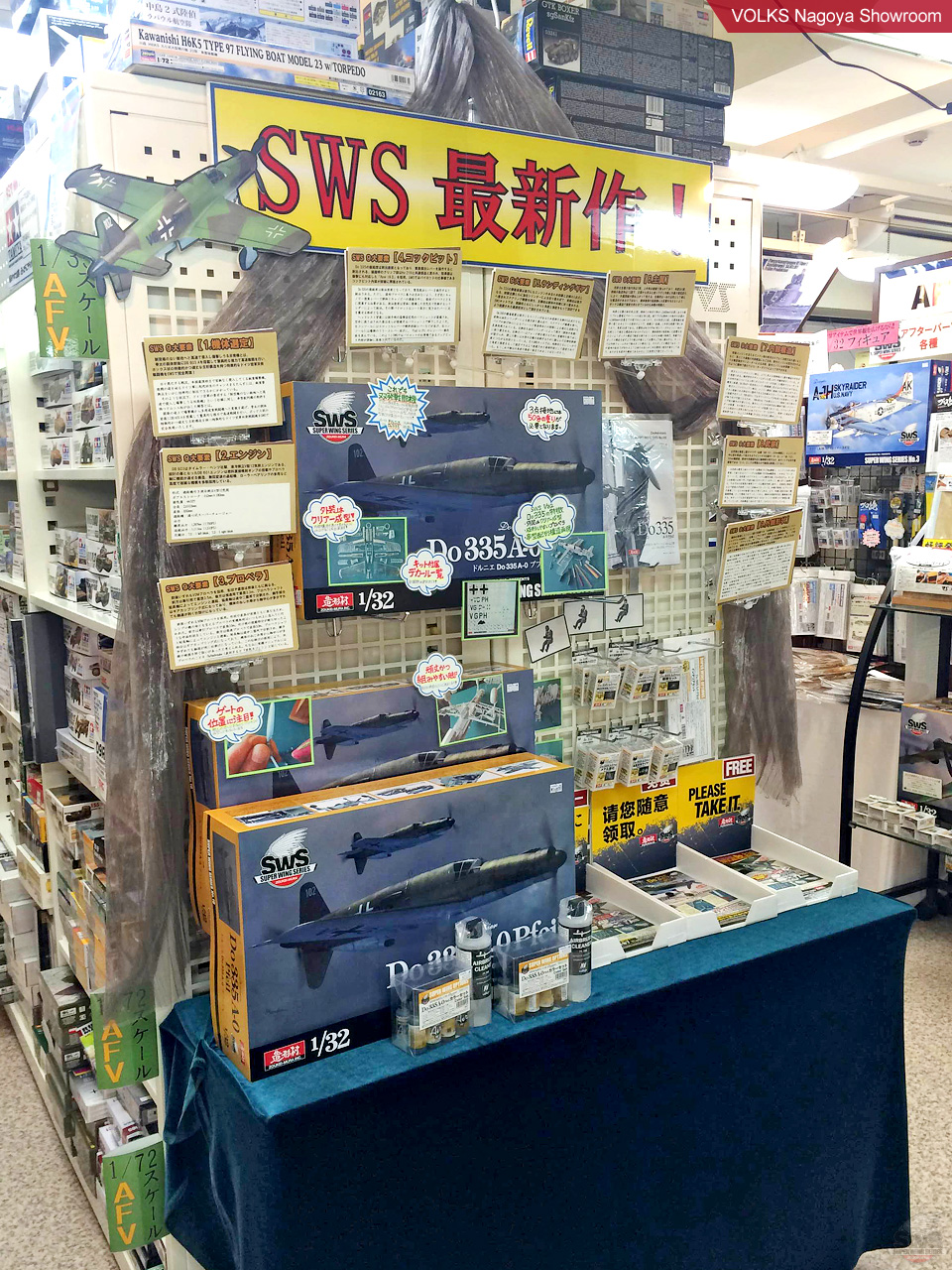 VOLKS Nagoya Showroom

Yaba-cho Nakakoma Building 2F, 4-1-71 Ohsu, Naka-ku, Nagoya-shi, Aichi 460-0011
Tel 052-238-0771
Opening
Monday through Friday: 11:00~20:00
Saturday, Sunday, holidays: 10:00~20:00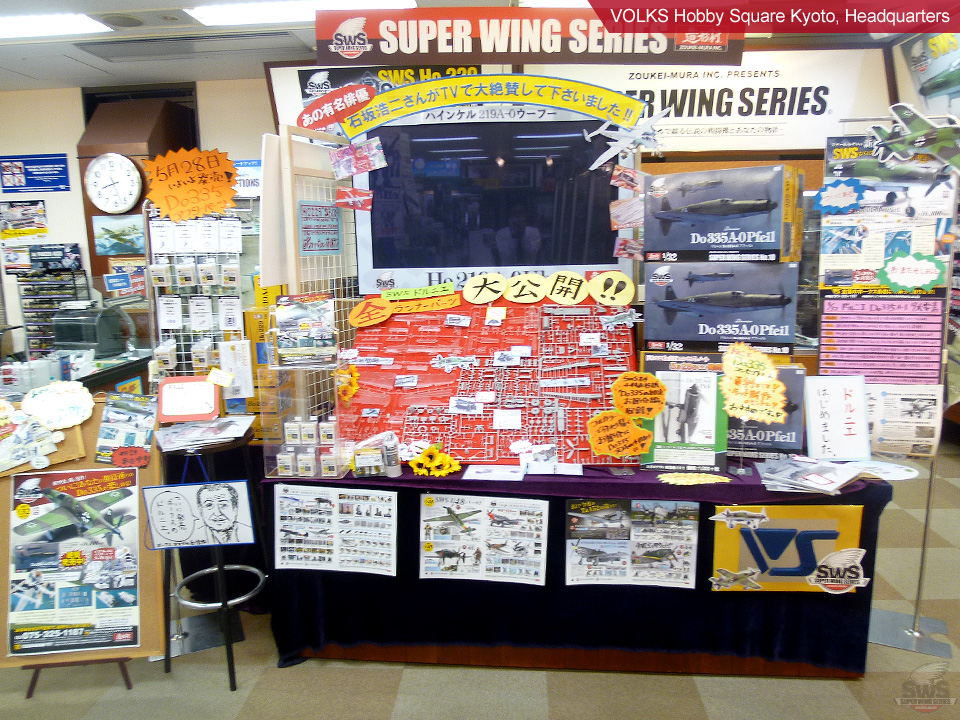 VOLKS Hobby Square Kyoto, Headquarters

1F/2F 60 Goshonouchi Nakamachi, Shichi-jo, Shimogyo-ku, Kyoto-shi, Kyoto 600-8862
Tel 075-325-1175
Opening 11:00~20:00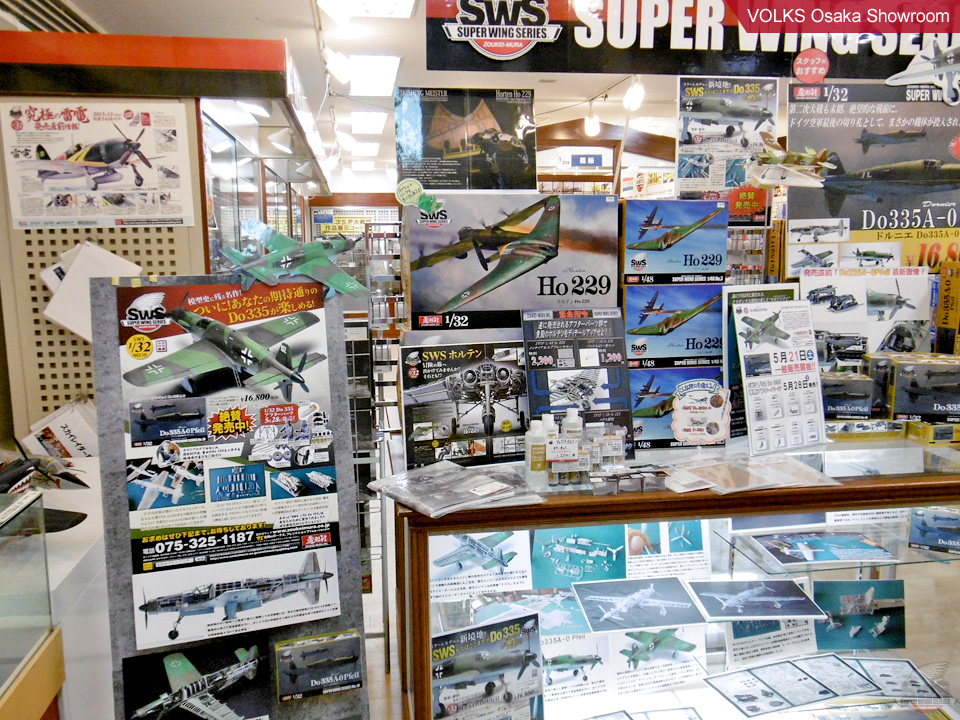 VOLKS Osaka Showroom

4-9-18 Nihonbashi, Naniwa-ku, Osaka-shi, Osaka 556-0005
Tel 06-6634-8155
Opening 11:00~20:00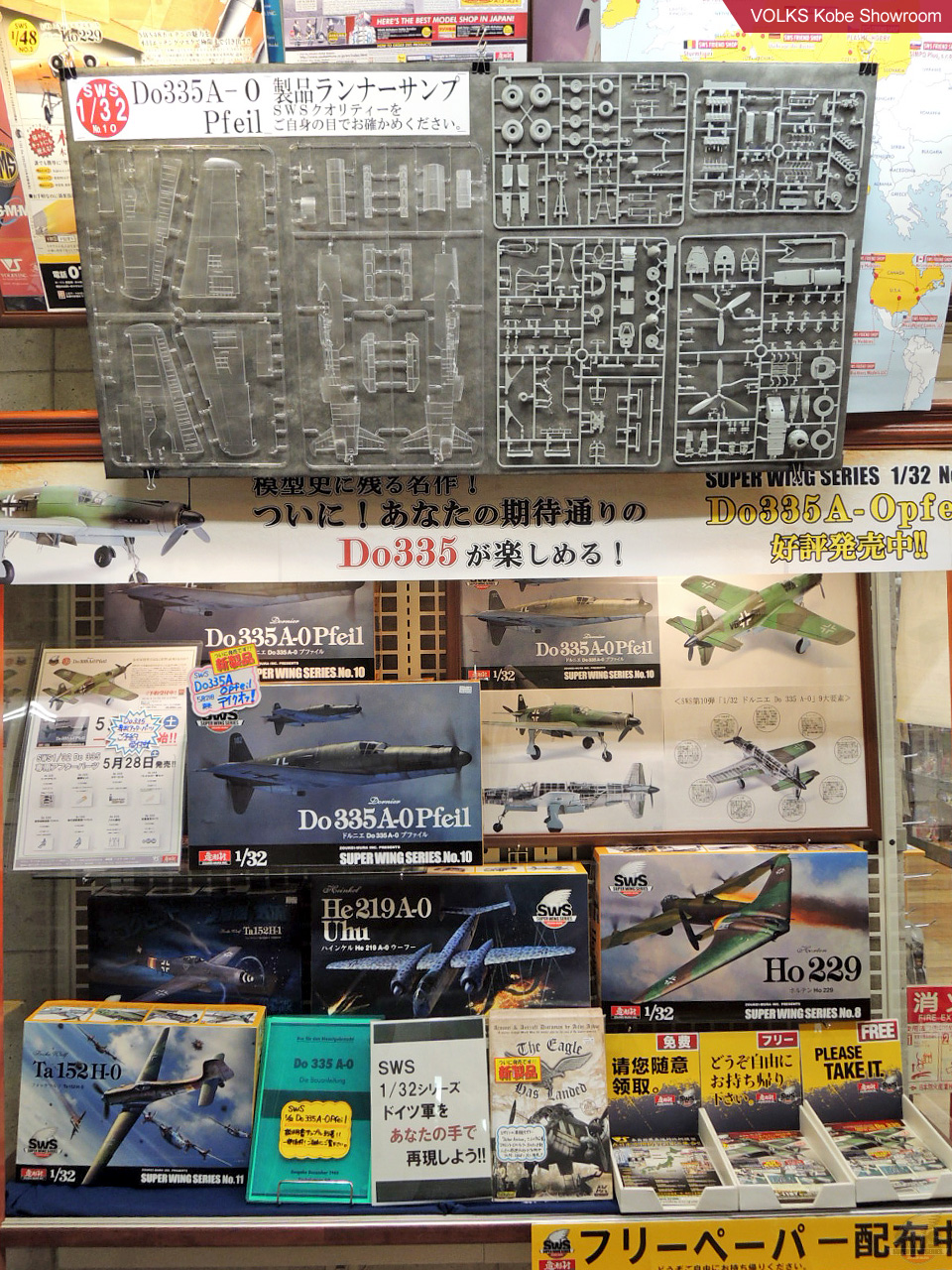 VOLKS Kobe Showroom

Center Plaza 3F-311, 1-9-1 Sannomiya-cho, Chuo-ku, Kobe-shi, Hyogo 650-0021
Tel 078-334-7717
Opening
Monday through Friday: 11:00~20:00
Saturday, Sunday, holidays: 10:00~20:00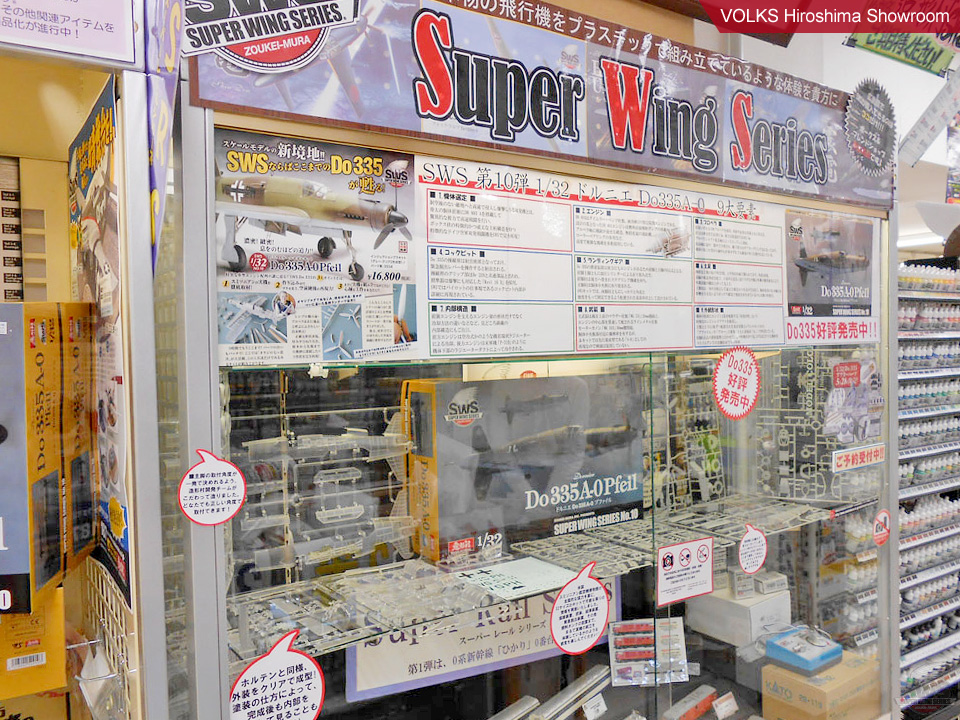 VOLKS Hiroshima Showroom

SUNMALL 4F, 2-2-18 Kamiya-cho, Naka-ku, Hiroshima-shi, Hiroshima 730-0031
Tel 082-247-4489
Opening 10:30~20:00
VOLKS Fukuoka Showroom

AEON Shoppers Fukuoka 6F, 4-4-11 Tenjinn, Chuo-ku, Fukuoka-shi, Fukuoka 810-0001
Tel 092-715-5239
Opening 10:00~20:00
* Showroom is just the name we use. It's just a regular hobby shop where you can find and buy products.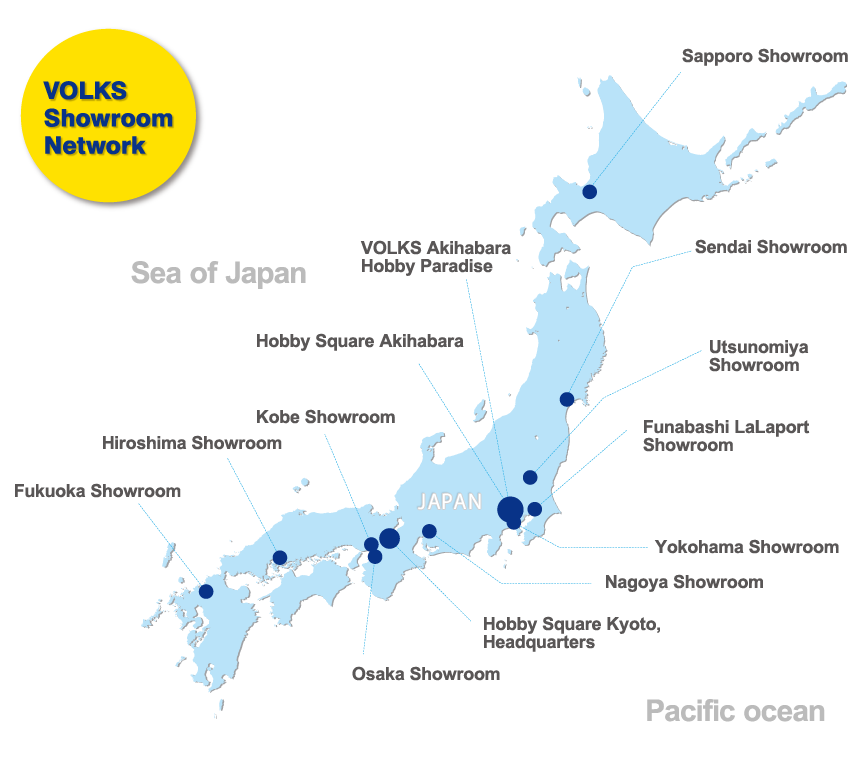 ---
These are the shops where I want to go.
For the few people who know them, these are "the stores to go". That's "VOLKS" Hobby Shop.
That's it! In all VOLKS stores introduced, besides the SWS kits and other aircrafts, ships and army vehicle kits, you will find all kind of scale models and related items from all around the world.
Of course, you can also enjoy the awesome finished kits brought by our regular customers in each area.
And each store's staff is composed by awesome people too. They will surely listen to your "hobby heart" and give you an excellent service.
If you have a chance to visit Japan, definitely try to visit one of the VOLKS Hobby Shops. And, if you're a frequent reader of this blog, let our staff know it. You'll be surely more than welcome.
Each VOLKS Hobby Shop is surely full of hobbies of your dreams. You'll probably find plenty of things you want to get or see.
One day, please come to a VOLKS store in Japan.
The whole staff is looking forward to that day.
However, I'm sorry to say that unfortunately, I personally do not come to the stores, so I hope you'll forgive me.
The next entry will finally bring you some new info on the development of our upcoming kit: the 1/48 F-4 Phantom.
Stay tuned!!
To all my brothers enjoying this SWS kits' scale model world: please take care!!
Hideyuki Shigeta
President, Zoukei-Mura
---